24 Fabulous, Fun, Free Printable Games!
There's a game for every child in this awesome collection of free printable games!
"Life is more fun if you play games." ~Roald Dahl
The Benefit of Board Games
During this time of uncertainty, families are looking for ways to keep their children happy and busy at home. Stay-at-home orders have challenged many families as they search for ways to keep their children active and learning. On the flip side, parents are stressed as they try to juggle their adult responsibilities with entertaining and educating their children. We are hoping to make that task a little easier with this collection of free printable board games.
There are so many benefits that come from playing board games. Playing board games teaches turn-taking skills, co-operation, and focus. It fosters a feeling of togetherness as groups share the enjoyment of spending time with each other. Board games help develop cognitive and problem-solving skills. Educational skills are often an integral part of the game leading children to learn while they are having fun. (It's one of our sneaky ways of getting kids to enjoy academics.) Playing board games can reduce also stress; there are so many good reasons to encourage group playtime.
This page contains affiliate links. Please visit our disclosure page for more information.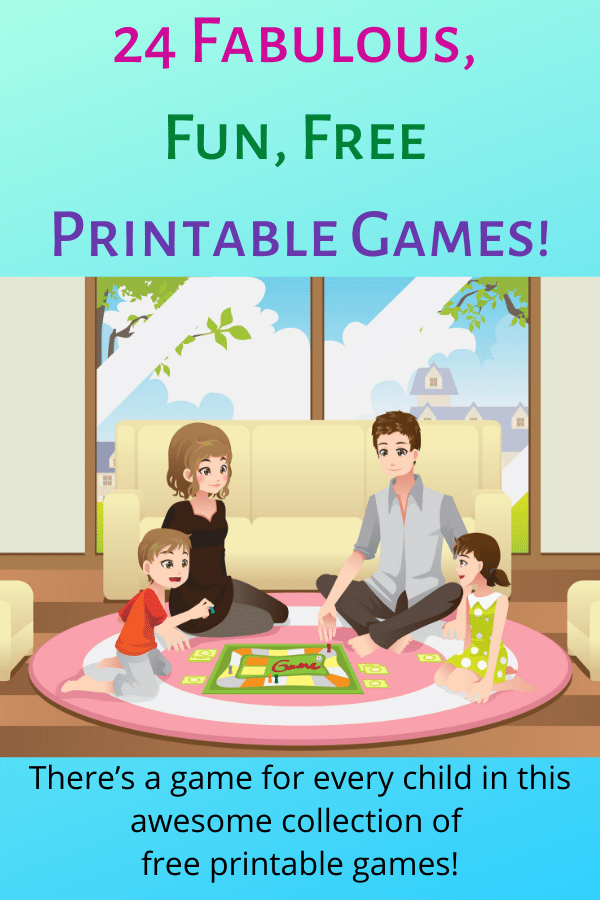 Printable Board Games for Preschool and Kindergarten
Try these super cute games that are perfect for young children! Just print out the games and play!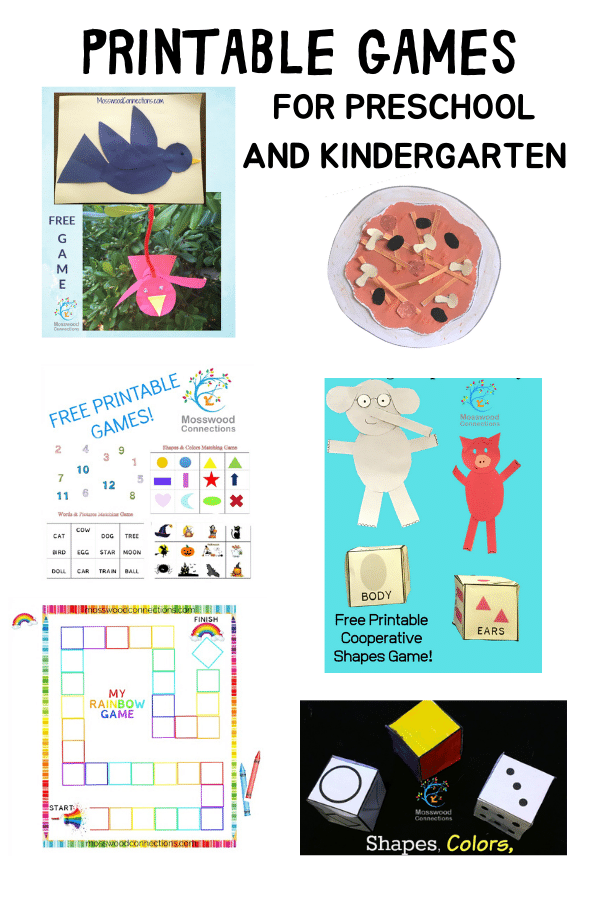 Games That Develop Social-Emotional Skills
Some of our most popular activities are games that focus on feelings and developing social skills. All of these games were created for our community of children with special needs. Kids of all types love these printable games!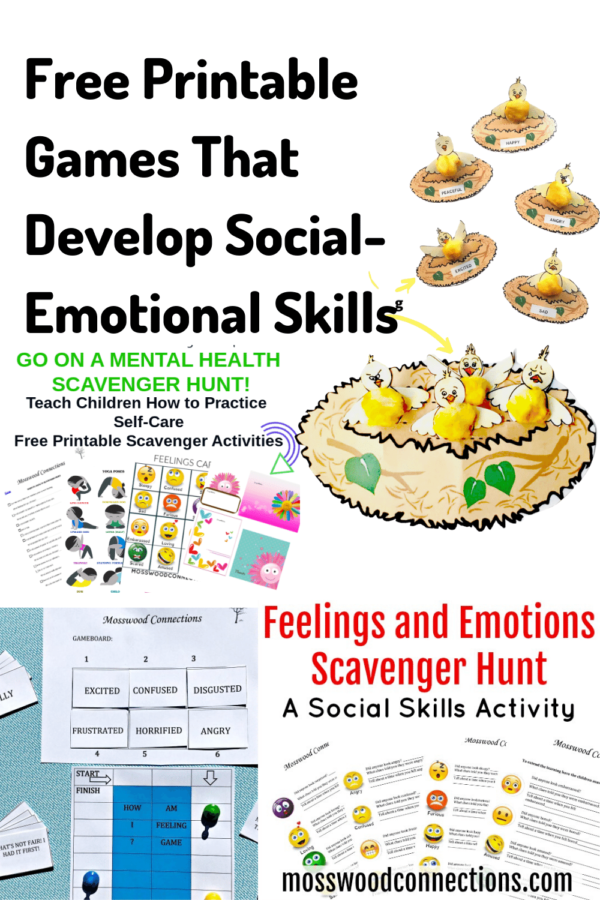 Educational Games for Students of All Ages.
Printable Monster Match Game:  Memory games are so easy to set up and play and they help develop visual-perception skills and working memory. The monsters on the printable cards are so stinking cute, don't be surprised if the kids want to use them for pretend games, too.
Free Printable Sight Word Game: Playing a sight word game will help your child learn their Dolch sight words while having fun which means they are much more likely to remember them! The printable board that Brain Power Family created is so attractive and easy to customize.
CVC Rhyming Words Board Game: CVC words are some of the first words kindergartners learn to read after mastering the alphabet. This CVC Rhyming Words Board Game is the perfect way to help them feel comfortable reading these simple words while building on rhyming skills.
4 DIY Busy Box Matching Games: The idea behind this game was to pack in as many skills while the kids have fun. This game incorporates oral motor (blowing through a straw), gross motor, and cognitive skills like matching, recognizing shapes and numbers, and reading skills. Best of all, you can play with mixed ages and skill levels!
Ridiculous Reading Phonics Game: This Ridiculous Reading Phonics Game was made with Dr. Seuss in mind. Have silly, good fun combining sounds to see if they make a real word or not.
Printable Reading Comprehension Game: Many of our students struggle with focus and reading comprehension. This active reading game gives them a puzzle to solve as they read the story filled with important clues.
Vocabulary Games for Elementary Students: Predictably, learning vocabulary is usually not a student's favorite activity. Bingo games are a great way to keep it fun, download the free Vocabulary Bingo Game for Third Graders.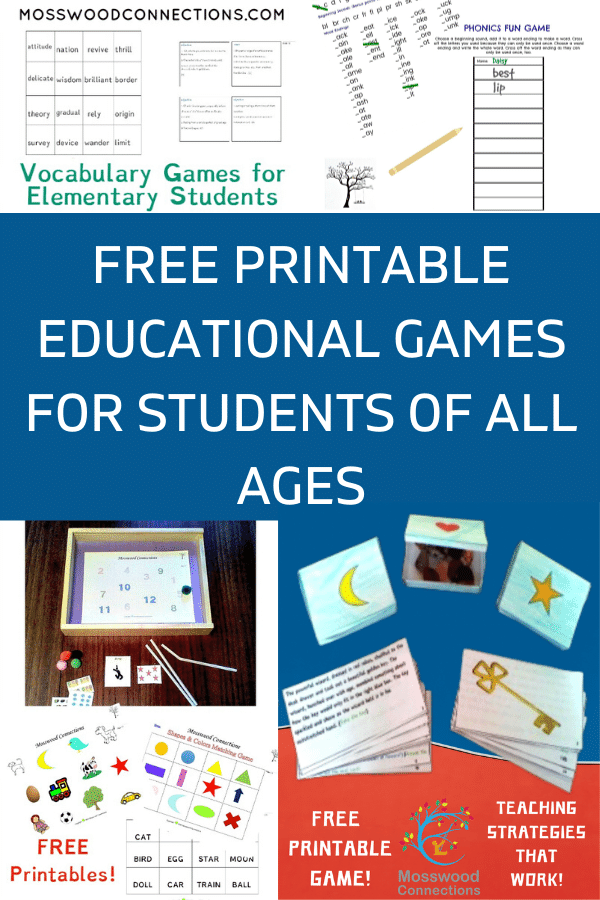 Boredom Buster Games for Kids
We hope you, your family and friends enjoy the games here. Our goal is for children to laugh as they learn!