40 DIY Gifts for Mothers' Day
DIY Gifts for Mothers Day
"He didn't realize that love as powerful as your mother's for you leaves its own mark." - J.K. Rowling
Something special happens when a woman becomes a mother. A love is born that is truly special and unique. All of sudden, wiping a toddler's snot with your bare hands is done without thinking. Sleepless nights and never-ending chores become part of your daily life. Sunny days in the park become adventures of discovery. Hugs make you melt in a way that you could not have imagined before having children.
We should all celebrate being mothers and having mothers and what better way to show love than with a homemade gift? Diamonds are nice (and should still be given) but a gift that my child made for me is something that I will treasure forever. We have collected a bunch of creative DIY Mother's Day gifts that children will be proud to present to their mothers, grandmothers or that special person in their lives.
This post contains affiliate links. Please visit our disclosure page for more information.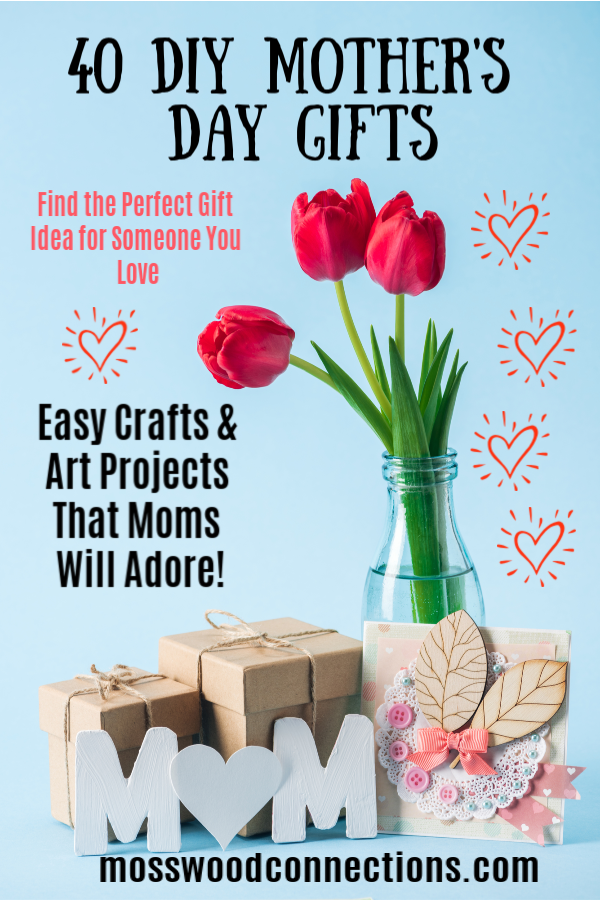 There are so many awesome ideas that you may just want to make all these art and craft projects!
Click on the pictures below and discover creative and beautiful DIY gifts that the kids can make.
DIY Gifts for Mothers Day
Which DIY gift is your favorite? We would love to hear from you! Post a picture of what your child made.
HAPPY MOTHER'S DAY!