Elephant and Piggie Sharing Shapes Cooperative Activity
Picture Books
A book is a gift you can open again and again. —Garrison Keillor
The kids love books by Mo Willems. The characters are engaging, the messages in the books are positive, and they are books that adults won't mind reading again and again. The kids will have lots of fun with this Elephant and Piggie Sharing Shapes Activity.
This post contains affiliate links. Please visit our disclosure page for more information.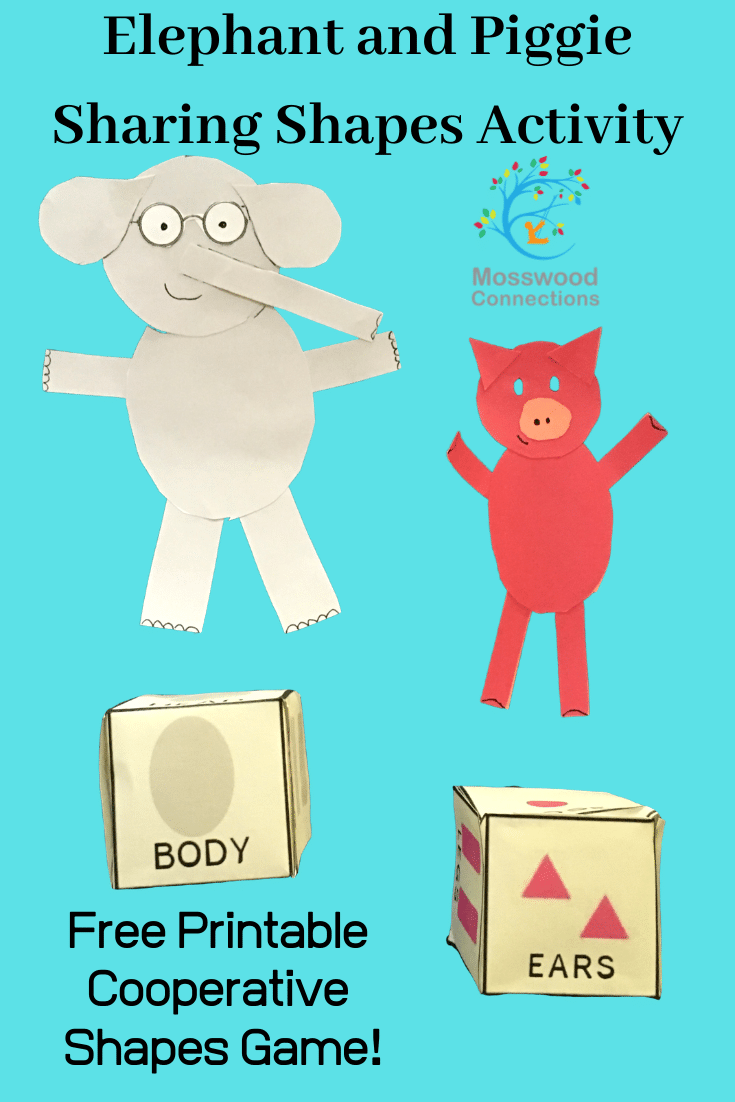 Should I Share My Ice Cream? (An Elephant and Piggie Book)
Elephant has a dilemma: should he share his ice cream with Piggie? It is hard to share the things that we love. This book captures what it means to be a good friend and sharing with others. To celebrate the message we created a sharing game.
Materials for Elephant and Piggie Sharing Shapes Activity:
Construction paper Or Card Stock
Glue Sticks
Scissors
Markers
Shapes Dice
Instructions for Elephant and Piggie Sharing Shapes Activity:
Cut out the shapes you need to make Elephant and Piggie. This is a good time for the kids to practice their scissor skills. We have a Piggie Template and an Elephant Template that you can use.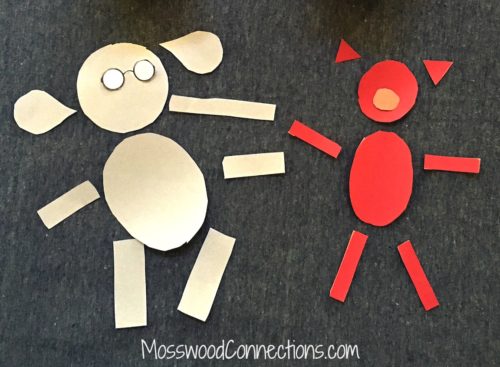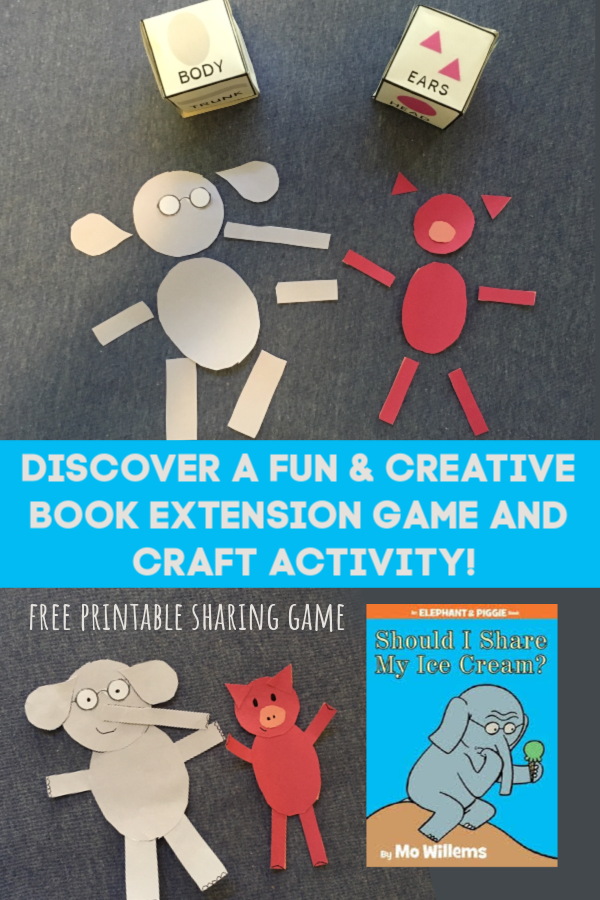 Put all the shapes in the center of the table.
Have the kids roll the dice. The twist on this game is that the child shares the shape with another child. So if Justin is rolling the Elephant dice and Justin gets the trunk. He takes that shape and shares it with someone else.
Have the children pay attention to what the other players need to complete their character.
To add a bit of sweetness have the players act out their characters sharing or complimenting each other.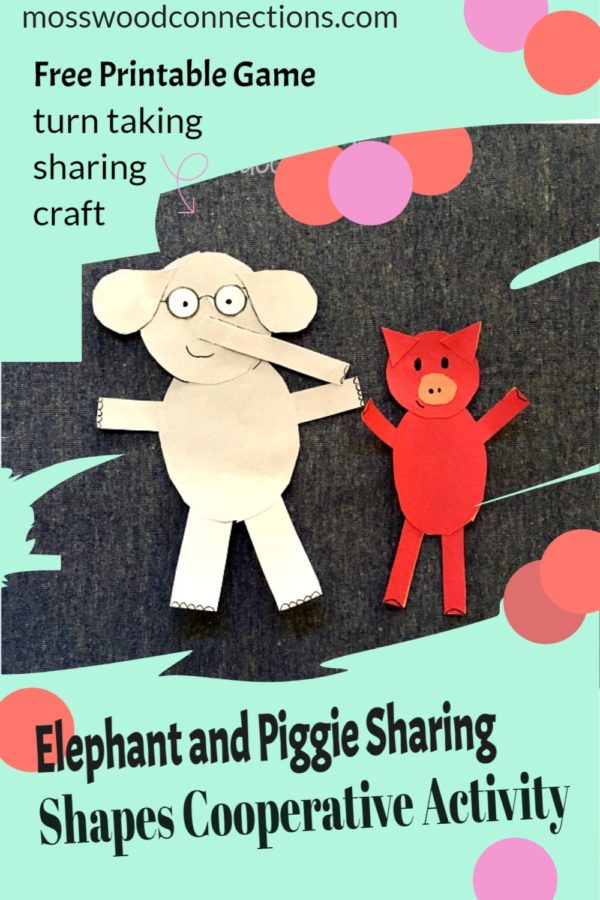 This is the second week of the Virtual Book Club for Kids!
MORE BOOK INSPIRED ACTIVITIES
One: an award-winning book that teaches tolerance and acceptance.
A Giraffe and a Half Rhyming Kit: Expose children to poetry with Shel Silverstein's silly book full of rhymes that will captivate the younger set.
The Pea Patch Jig: Introduce children to gardening, adventure, humor and more, while connecting to literature.
Lola Goes to School: introduces students to what it might feel like the first time they go to school, how to deal with feeling nervous and making new friends.