Clever DIY Soap Valentines the Whole Family Will Enjoy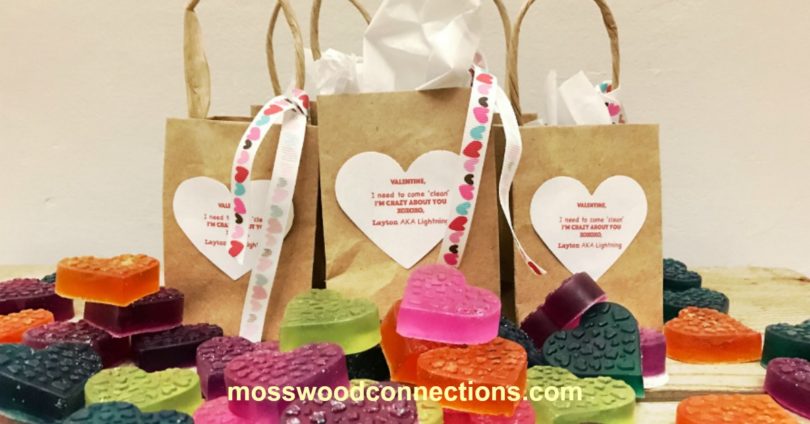 DIY Soap Valentine
Happy Valentine's Day!
We Love creating our own Valentines.  DIY Valentines make the holiday even more special. This year I got my inspiration to make Clever DIY Soap Valentines from a friend who recently launched a soap making business. Concurrently, L received a small soap making kit in his Tinker Crate subscription, and he was totally into it.  All we needed was a clever tagline and it took L all of 30 seconds to come up with one.  "Valentine, I need to come 'clean', I'm crazy about you!"  Alternately, you could use "Valentine, It's no 'soaprise', I think you're great!"
This page contains affiliate links. Please visit our disclosure page for more information.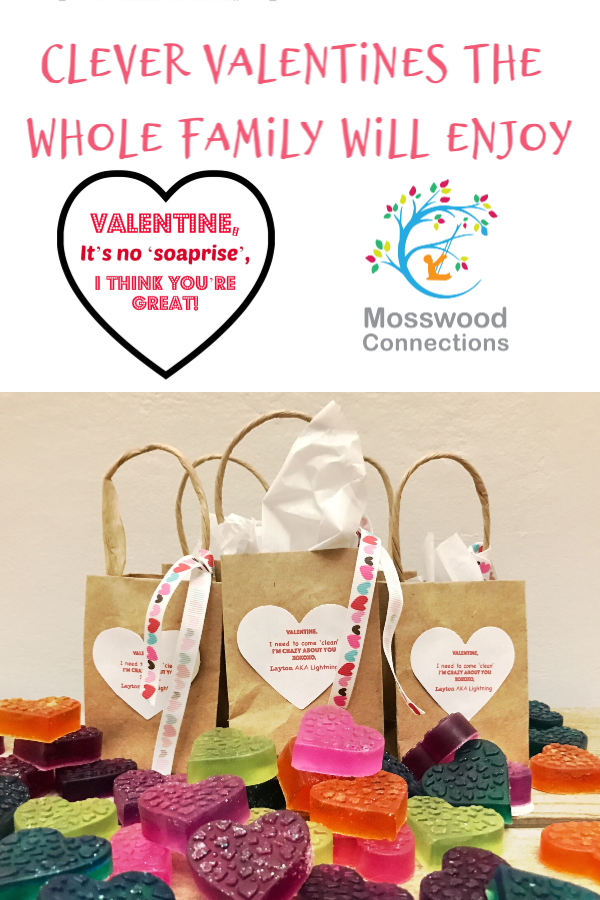 DIY Soap Valentines
Materials for Your Clever DIY Valentines
Instructions on How to Make Your Clever DIY Valentines
The first step is chopping up the soap into small pieces then melting a few pieces at a time.  Microwave until all of the soap is melted (between 40 seconds to a minute for us).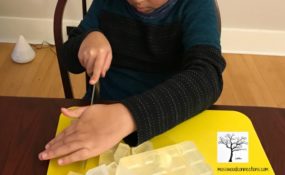 Cut the soap base into pieces.
DIY Soap Valentines
Add a couple drops of your chosen scent and colorant then stir with the crafts sticks.
Pour into the mold and let sit for about 40 minutes.
L's idea-  Add glitter if you choose to. Remember, glitter is a choice.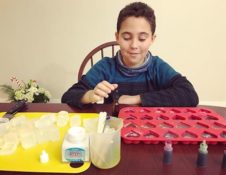 DIY Valentines
Once the soap has set it will easily come out of the molds.
Print out our Valentine Soap Templates or make your own. Then have the kids cut out the hearts and add decoration as desired.
We packaged ours in tiny paper bags but I'm sure there are a million ways to approach packaging.
We had some leftover ribbon from last year, so we tied a little piece to each bag to dress it up.
We printed our sentiment on plain paper and used a heart-shaped hole puncher to cut it out then glued it (glue dots) to the paper bag.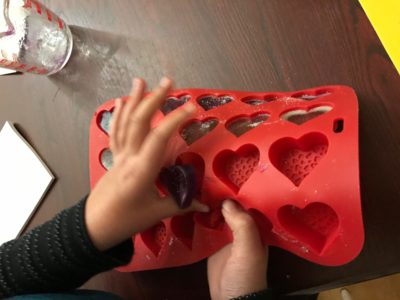 Taking DIY Soap Valentines Out of the Mold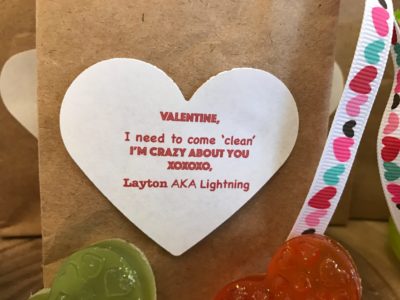 DIY Valentines Printable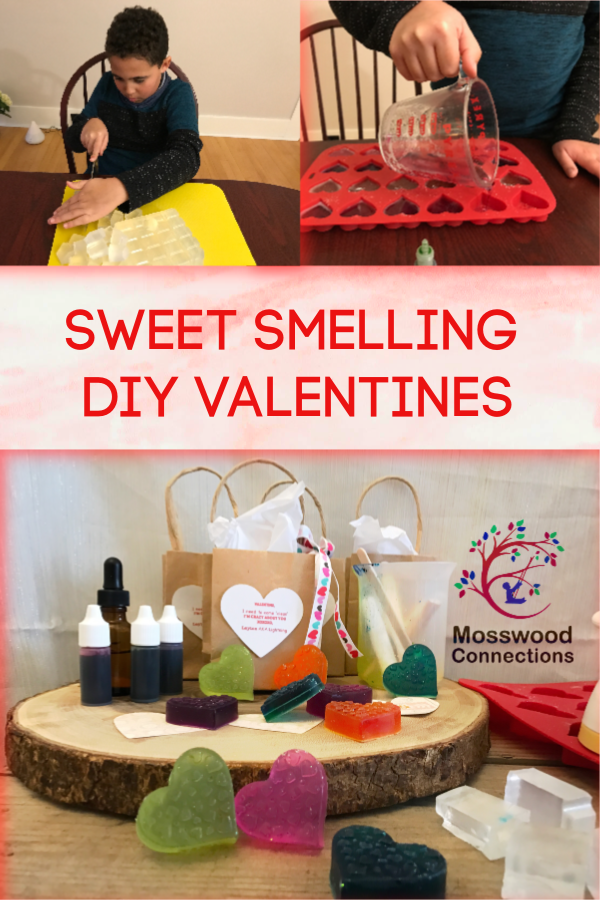 This was super fun and an easy project to make with my kiddo.  I hope you have fun with it, too, and if you have any questions please leave them in the comment section below.
Check out our other Valentine's Day projects!
Enjoy making Valentines with your kids! They will feel such pride when they give them to their friends!