Rainbow Crayons
Art and Craft Projects for Kids
A Fun Way to Reuse and Recycle Old Crayons
How many old crayons do you have around the house? In our home, they seem to breed and multiply overnight. Do you ever worry that they are feeling sad and ignored? You can give them new life with this project. They will no longer be old and unwanted. They will magically turn into an awesome gift. We used some of our old crayons to make Rainbow Crayons and found some more fun art projects that recycle old crayons and turns them into awesome crafts and party favors!
This page contains affiliate links. Please visit our disclosure page for more information.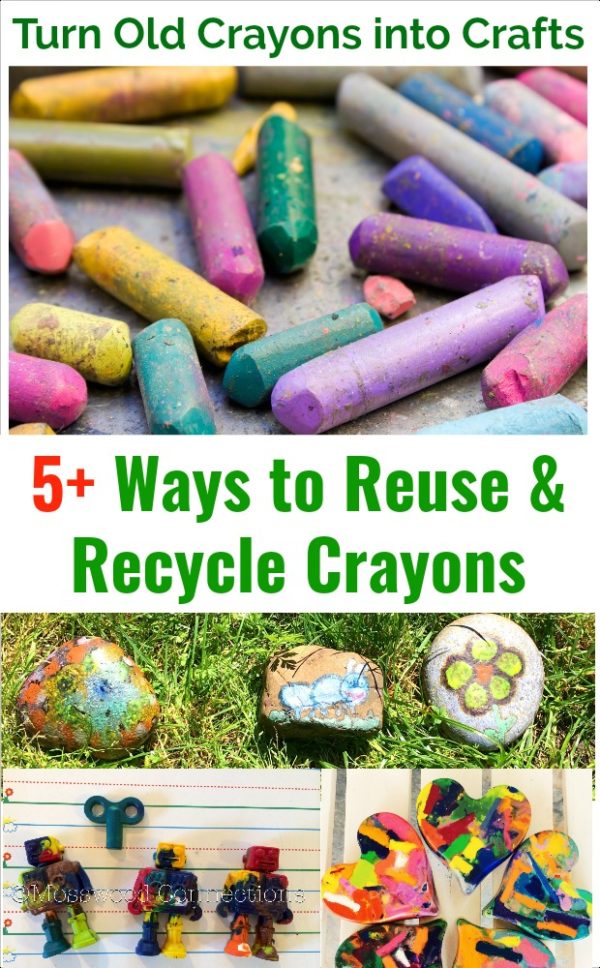 But before you reuse or recycle all your old crayons to make Rainbow Crayons or any of the other craft projects you may want to keep some of the old crayons on hand for the tots. Using broken crayons to draw with helps children develop the correct pincer grip. Because the crayon is short it forces little fingers into the beginning of a tripod grip. It's even better when they use the broken crayons on a vertical surface.
Construct and Then Use a Solar Oven to Make Recycled Crayons Craft Projects
This activity lends itself to many teachable moments.  During our interaction we discussed the greenhouse effect, we talked about the economics of cooking using solar energy (free!) versus using other resources that are finite. This is the perfect lesson in recycling, conservation, and alternative energy sources.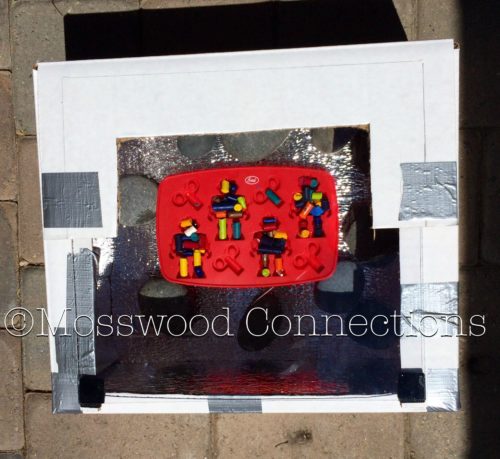 These vibrantly colorful candles make fantastic DIY gifts while they reuse broken crayons to make the beautiful colors.
These gorgeous melted crayon works of art have been all over the Internet. They're not that hard to make and really fun, although they take a lot of time
Put Old Crayons to Good Use By Making Rock Art
This method of decorating rocks is super durable (Ours have been outside looking fabulous for years now.) and the children think the melting colors are magical.
What do you get when you add old crayons to waxed paper? You get beautiful stained "glass", of course!
This method of painting with melted crayons is an interesting invitation for the children to explore art concepts and textures. The results are quite beautiful.
Rainbow Crayons Are A Fun Way to Reuse and Recycle Old Crayons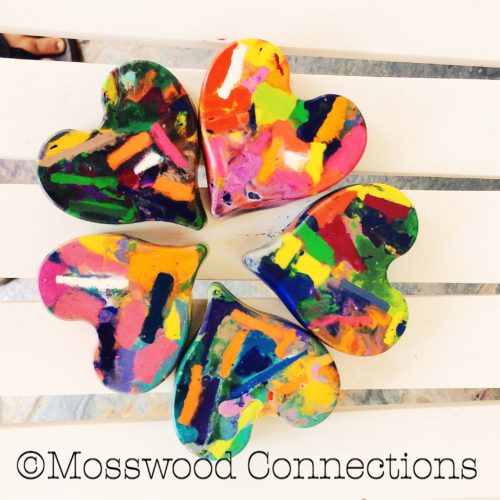 Easy Instructions for Making Rainbow Crayons:
Gather up all of your broken crayons, and cut them into small pieces. (An adult will need to complete this step. Or you can try to break them with your fingers for a sensory activity.
Preheat the oven to 250 degrees.
Fill the muffin tin or silicone mold with an inch-thick layer of crayon pieces.
Bake 15-20 minutes, or until the wax is melted.
Allow the tin or mold to cool; then pop out the crayons, and they're ready for use.
We had so much fun making ours that we made more for some non-candy Valentine's treats!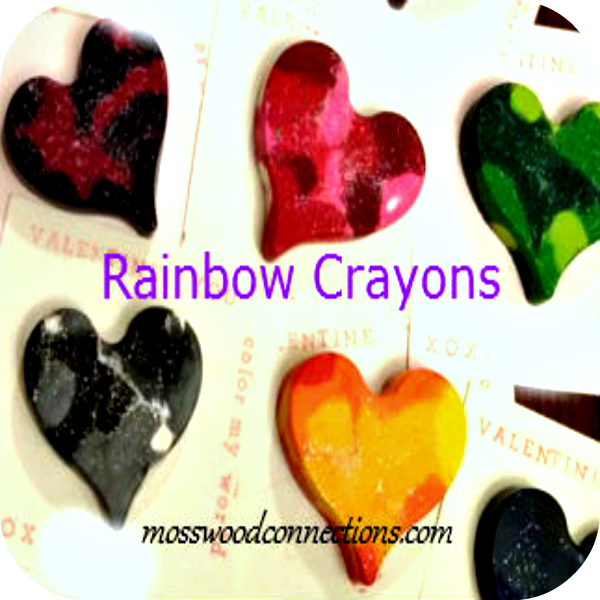 Tips for making recycled crayons:
If you don't have a muffin tin to devote to crayon making, you can line your regular muffin tin with foil cups.
Candy and soap making molds can also be used to create fun, shaped crayons.
Recycled crayons make a great no-cost gift or party favor!
If you still have more crayons than you can possibly use then consider donating them to a worthy cause. It's a win-win, they recycle the crayons which keep them out of the landfill and you feel good about it.