Easy Peasy Bubble Wrap Valentines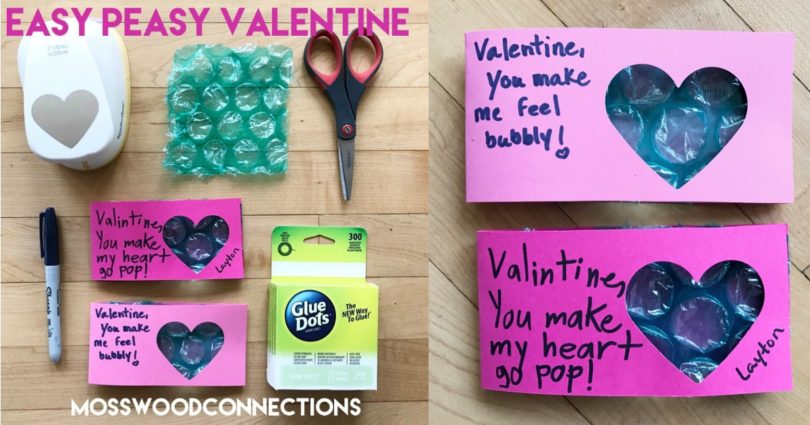 Crafts for Kids
Happy Valentine's Day!
My kiddo and I are heading home to California for the weekend. He asked if we could make our soap valentines for his friends at our old school. If we'd had the materials available I would totally have obliged, but we didn't and the last thing I wanted to do was jump in the car and go to the craft store. That's how the idea for these Easy Bubble Wrap Valentines was born.
This page contains affiliate links. Please visit our disclosure page for more information.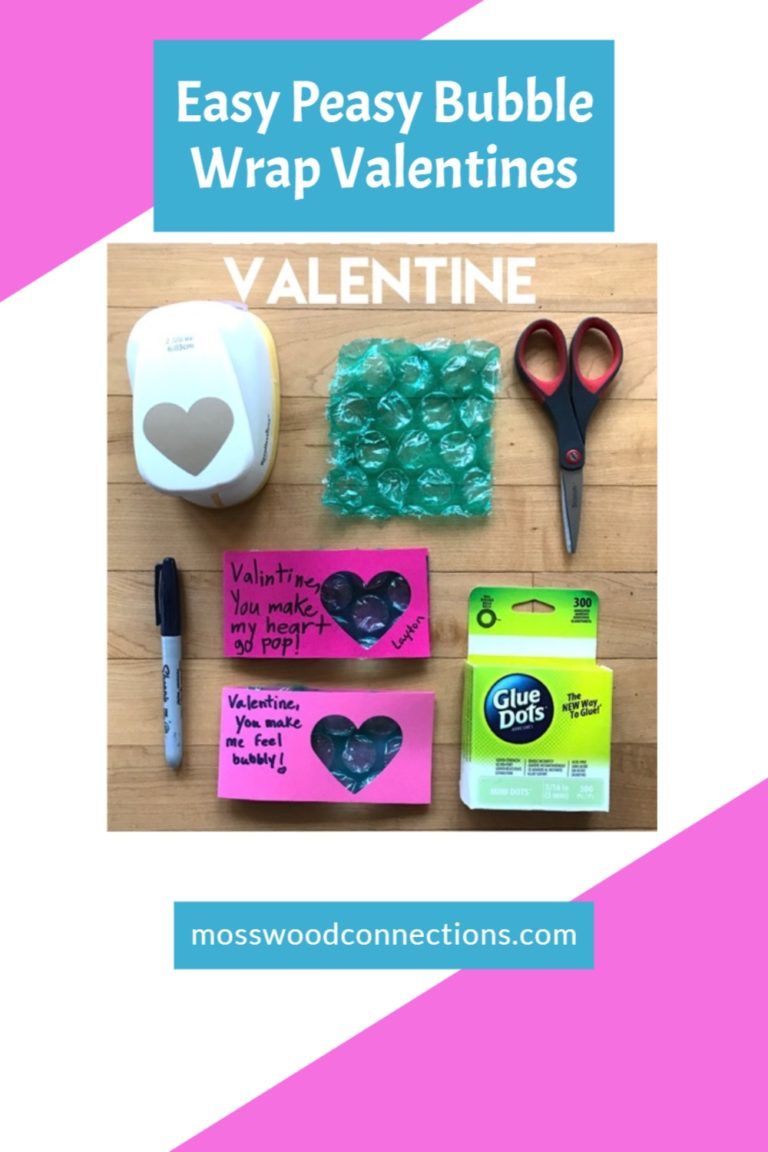 Easy Bubble Wrap Valentines: A Sensory Fidget Toy
Instead, I suggested we look around and see what we could come up with using the materials we already had at home. Earlier in the day, he had been helping me break down leftover packing material. We came across a ton of bubble wrap leftover from our move. We decided to set that aside for future play/craft but it turns out that we didn't have to wait too far into the future to use it.
Materials for Your Easy Sensory Friendly Valentines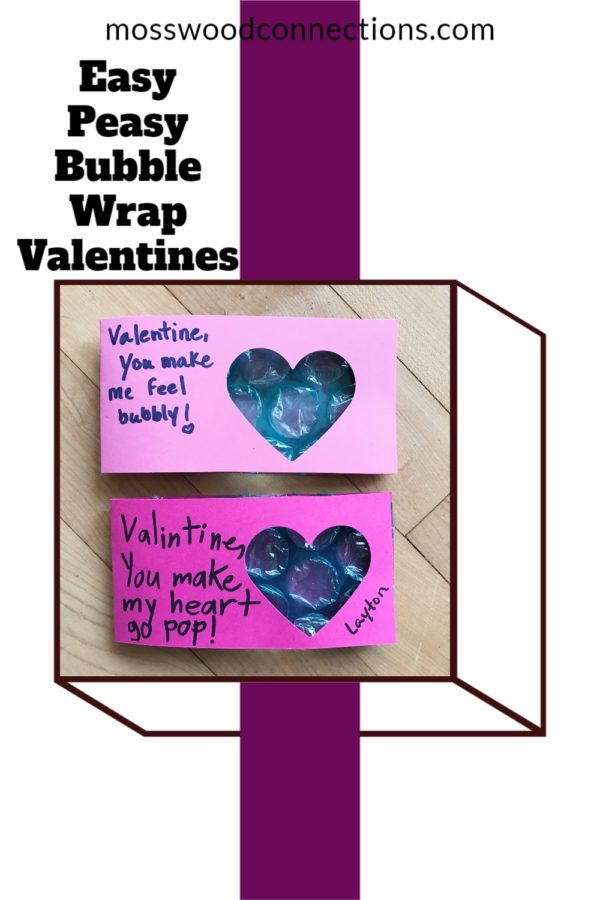 Instructions on how to make Easy Bubble Wrap Valentines
These Easy Bubble Wrap Valentines are super easy to make. You probably have most of the materials already.
We simply folded a piece of construction paper in half, punched out a heart-shaped window and glued a strip of bubble wrap on the inside. We came up with a few clever greetings and, voilá, we were done. I think his friends will really get a kick out these bubble wrap valentines. I was also really pleased to make our Easy Bubble Wrap Valentines that we could give to some of his friends who have special needs. Because these sensory friendly Valentines are perfect to give to children with special needs. The bubble wrap makes a great fidget!
Doing things for yourself builds character
On a side note, as a parent what I really enjoyed about this whole experience was the character building aspect of this activity. It would've been so easy to go and buy the materials for the soap. Instead, my son had to be flexible and get creative. He became a creator rather than a consumer and that's something that certainly makes my heart feel bubbly!
Enjoy making Valentines with your kids! They will feel such pride when they give them to their friends!