The Pumpkin War Book Review and Activity Pages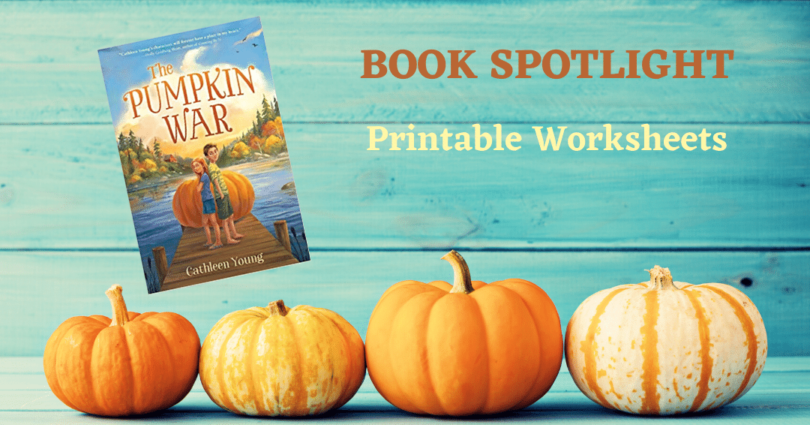 Exploring Friendships and Science
"She cared about making us see that learning about the world is like peeling back the layers of an onion." – The Pumpkin War
Lyrical language weaves summer, science and friendships into a magnificent story.
As this very different summer approaches many of us may yearn for simpler times. Step into summer with The Pumpkin War by Cathleen Young.  Written by an award-winning screenwriter and the executive director of Humanitas this book will bring back the taste of summer, a promise of days spent outdoors with our friends.
This page contains affiliate links. Please visit our disclosure page for more information.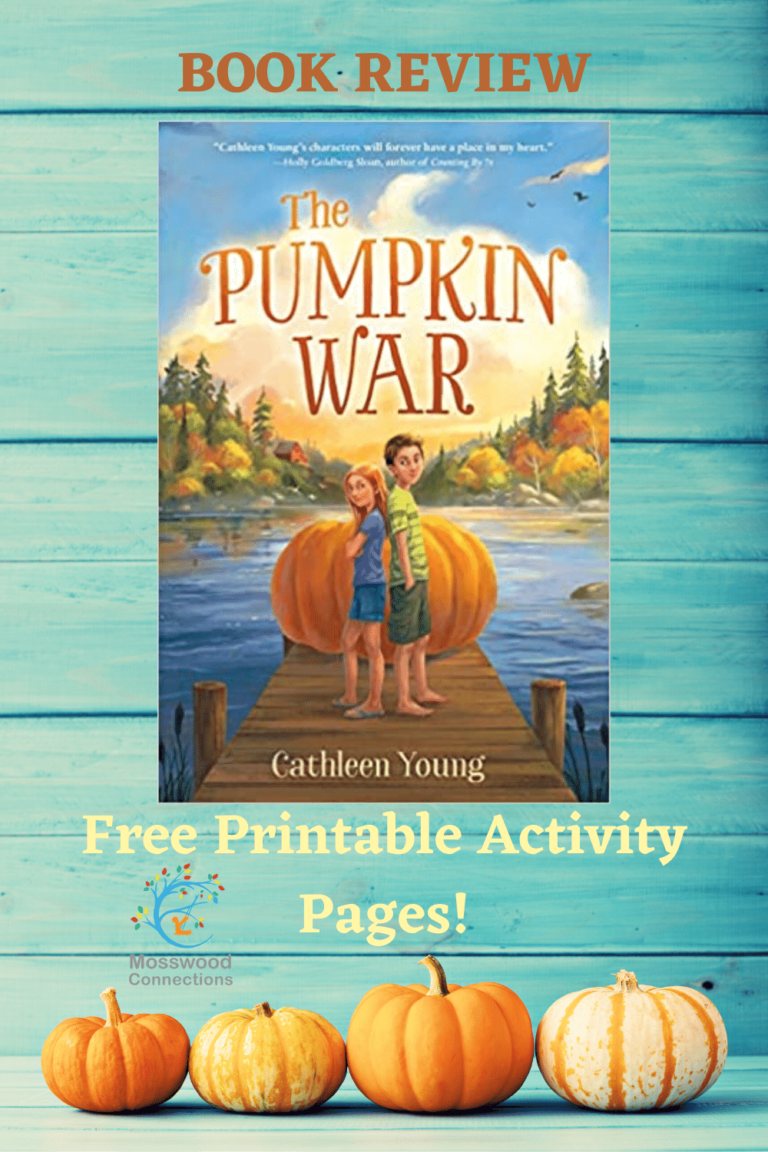 A Book That is Perfect for Middle School Students
The Pumpkin War
is about two friends, Billie and Sam, and how they spend their summer preparing for a Pumpkin Boat Race. At the end of every summer, Madeline Island hosts its famous pumpkin race. All summer adults and children across the island grow giant, 1000-pound pumpkins, then hollow one out, and paddle in it across the lake to the cheers of the entire town. The idea of floating in a giant pumpkin is enough to hook any reader but that is just the backdrop to the friendship problems the characters are having.
Billie and her best friend Sam have had their friendship fractured since the last summer's pumpkin boat race. Tweens and young teens will relate to the problems the two friends are having. It's a great way to open a conversation about lying and forgiveness.
Science topics are woven through the book as the characters compete to grow the best and biggest pumpkin they can for the pumpkin boat race. Sam and Billie's teacher gives them a summer assignment to think about what Albert Einstein was thinking about on the last day of his life. Sam has a keen interest in cosmology and Billie loves her bees. This book is rich with learning opportunities.
Book Extension Activity Pages
We are passionate about books and literacy! Creating ways to make literature come alive for our students is so satisfying and rewarding.
Check out some of our other chapter book lesson plans and activity pages!