BOOKING ACROSS THE USA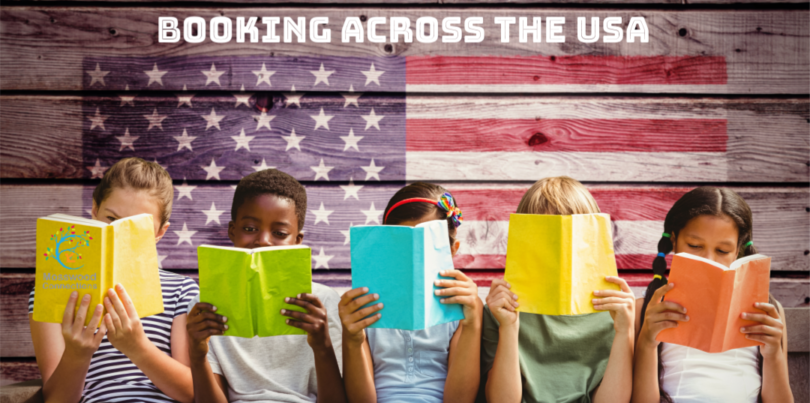 Picture Books
Activities and Crafts Related to Each of the 50 States
We are so excited that Growing Book by Book invited us to take part in the BOOKING ACROSS THE USA TRIP #3 with activities and crafts related to one of the 50 states!
Over 40 participating bloggers are sharing activities and crafts related to one of the 50 states (we have the pleasure of posting about the great State of Louisiana)! We chose the state of Louisiana because we have a great affection for that state. It is where Sarah grew up and it is a beautiful state with a rich history.
This page contains affiliate links. Please visit our disclosure page for more information.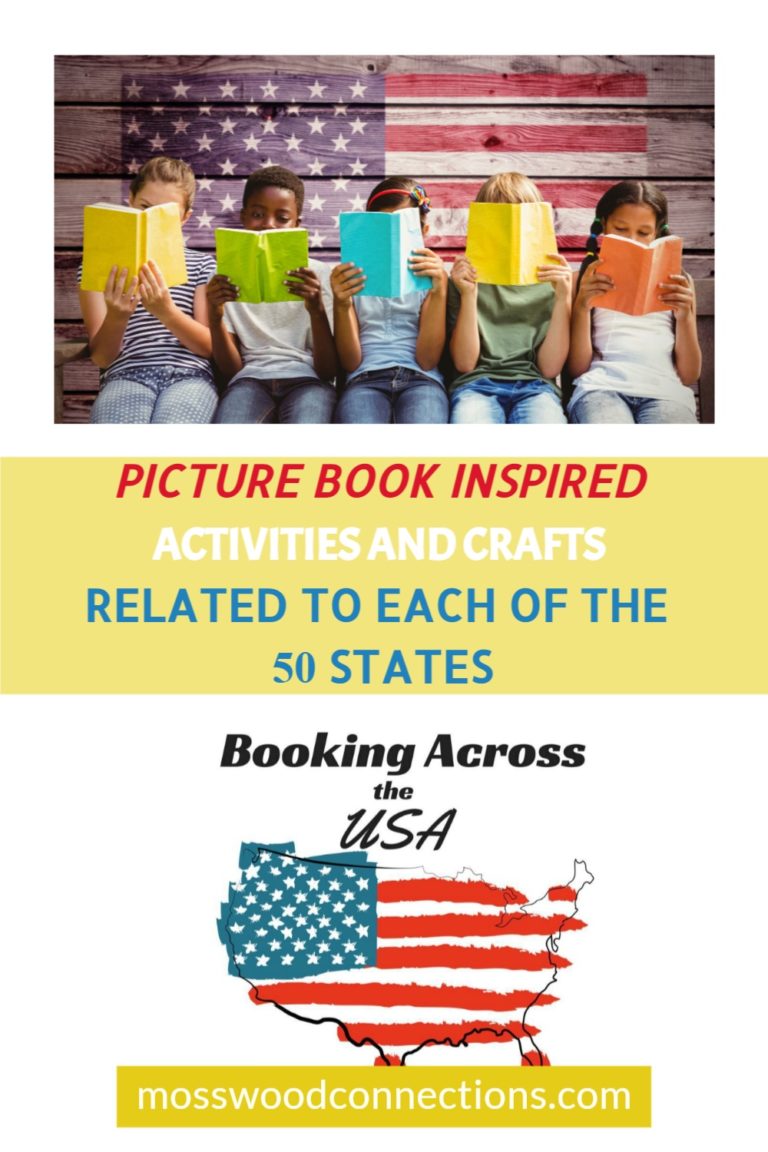 The book that we created a craft project for is Don't Turn the Page!
 by Rachelle Burk and illustrated by Julie Downing. Rachelle Burk grew up in New Orleans and attended Louisiana State University. She also wrote Tree House in a Storm
 about the time when Hurricane Betsy blew into New Orleans in 1965.
Don't Turn the Page is a beautiful bedtime book with a theme that will be familiar to many parents. The child is stalling going to bed and she thinks that if they "don't turn the page" she will get to stay up longer. But the story they are reading is so exciting that she just can't resist hearing a bit more and a bit more… Your children won't be able to resist turning the page either. We decided to make a bedtime bed boxwith the kids so they could play and recreate the story. It helped that we already had the hedgehog to go with the book and the bed. 
We didn't stop there. We wanted to explore Louisiana while we were Booking Across the USA so we did some research, read more books and created another craft project. We learned that the pelican is the Louisiana state bird and we decided to make our own Paper Plate Pelican.
Here are more Louisiana Themed Children's Books for you to enjoy.
Make sure to check out all of the other fun books activities and crafts related to most of the 50 states during Booking Across the USA!