All About Amelia's Notebook!
Young Readers
Review, Resources and Activities
The Amelia's Notebook series by Marissa Moss are some of my favorite books. This book series started the genre that blossomed into The Diary of the Wimpy Kid and children all over the world have been enjoying the books for decades. At one time, Amelia was even an American Girl Doll. Amelia is a relatable character who struggles with topics like moving, best friends, divorce and feeling insecure. Kids everywhere can relate and feel understood.
This post contains affiliate links. Please visit our disclosure page for more information.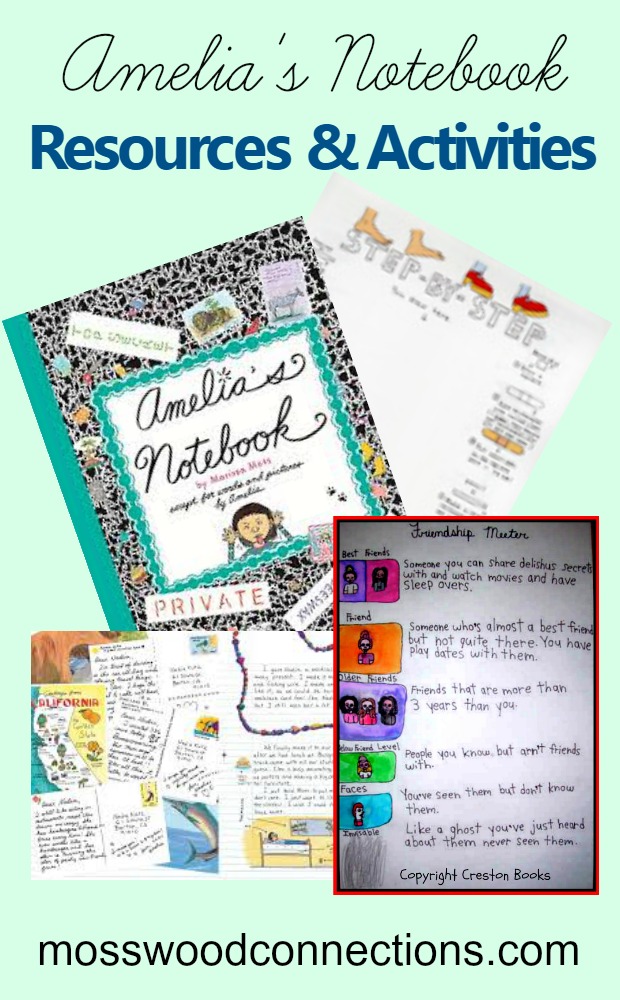 All About Amelia's Notebook! Review, Resources, and Activities
All the photos in this post were printed with permission from Marissa Moss and Creston Books.
Amelia's Notebook has followed Amelia from elementary school to middle school. As Amelia grows we can relate to her growing pains, which are always written about with humor and insight. The problems that Amelia faces are familiar to many children. In the latest book, Amelia graduates from middle school and deals with all that goes with such a big transition. My nieces, who graduate from middle school this year gave this book a great review.
Childhood Memories
There is another reason why my nieces and I love this series. Many of the situations in the book come right from my childhood. Marissa is my sister. For as long as I can remember she has been drawing and telling tales. I can recall many hours spent watching her draw pictures on a chalkboard while she entertained me with her stories. It gives me such joy that I can share her books with my daughter and the children with whom I work.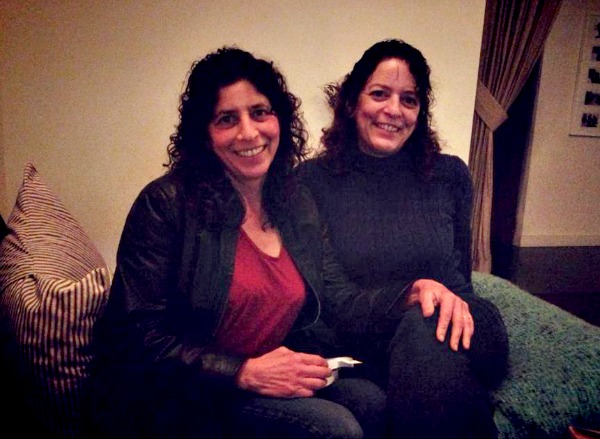 Is it Fiction or Non-Fiction?
Sometimes the situations in the books come from real life. (Yes, some of the more embarrassing stories about Amelia's sister are based on me and my other sister. I won't tell which ones. 
) More often, they come from the creative mind of Marissa and her intuitive understanding of what children are thinking about. Some of the topics in the book are pure fun, like when Amelia creates her dream room in her imagination. Her daydreams inspire other kids to think about their dream room and other The stories lend themselves to doing Amelia's Notebook Activities.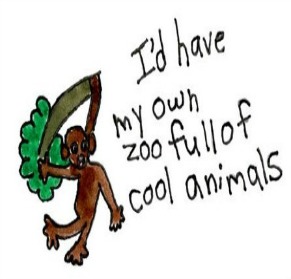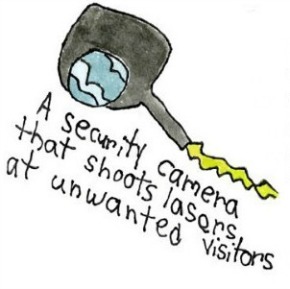 Helping Children Explore Difficult Situations with Amelia's Notebook Activities
Other topics focus on more sensitive subjects like divorce, moving, entering a new school or friendship problems. When I read the books with my students we like to explore these topics by drawing and writing about them just like Amelia does in her notebook. One of my students loved to explore social skills by drawing meters just like you will see in the books.
This meter ended up being published in How to Be Human: Diary of an Autistic Girl
, a book about social skills: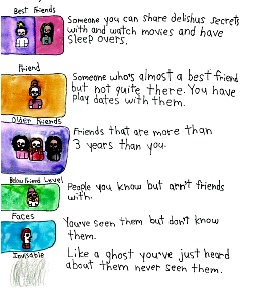 Encouraging Journal Writing with Amelia's Notebook Activities
Reading and discussing Amelia's Notebook books is an engaging way to encourage children to keep their own journals
. One teacher modeled her writing lesson on The Amelia Notebooks by creating Lifebook Journals to Help Students Write Fluently. Another teacher, Andrea Boatright, wanted to explore How Visual Thinking Improves Writing. She found that by having her students participate in journal writing that her "students' word choice, voice, and sentence fluency improved dramatically after starting the Lifebook project. She compared a class that used Lifebooks with another class in the school that otherwise used the same curriculum, but didn't incorporate Lifebooks. She found that students who kept Lifebooks had an increased motivation to write, something parents noticed as well."
Resources for Drawing and Writing
Marissa has a wealth of teacher resources for writing and drawing on her website. The easygoing style of the journals makes the process approachable to reluctant writers and artists.
There is a fabulous free teacher's guide on Marissa Moss' website. I love the advice she gives: "The first rule is: No one's the boss of your notebook except you. You can do whatever you want. The second rule is: Since you can do whatever you want, have fun!"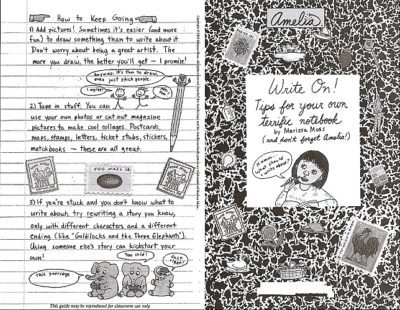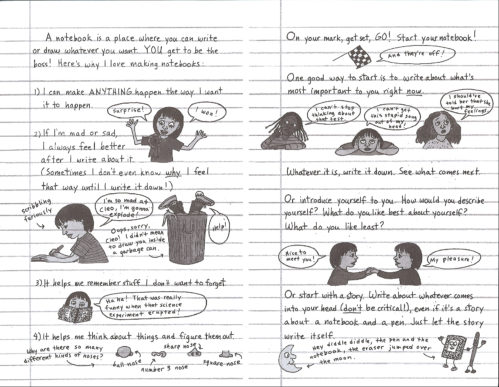 Kids Will Get Hooked on Reading All the Amelia Notebook Books
I have read every single book in the series (of course) and I recommend that you do, too. Your children will become hooked on reading about Amelia, her problems, and how she manages to find solutions by drawing, writing and talking things out.
Another bonus about Amelia's Notebook series is all the wonderful resources that the author has provided so the kids will have plenty of Amelia's Notebook Activities to keep them busy.
Lesson Plans and Discussion Ideas
Fun Stuff – including printable journal pages