Beautiful Kid-Made Holiday Gifts that People Will Love to Receive
Children Love to Give Holiday Gifts that They Made Themselves!
"Every gift which is given, even though it be small, is in reality great, if it is given with affection." - Pindar
The holiday season is a wondrous time. A time for family and celebrations, for hot chocolate on a snowy day and making time to cuddle. But sometimes adults can get too wrapped up in shopping and children can get tied up thinking about what presents they want; it's nice to remember that holiday gifts are really about showing love and appreciation. When children make homemade holiday gifts they benefit in so many ways. Not only are they keeping busy and stretching their creativity, but it also lets them take a turn as the gift giver. It's simply lovely to see a child's face light up with pride as they give their gift to someone and watch for their reaction.
Take some time this holiday season and help your children get creative making DIY gifts and holiday decorations that adults will love to receive.
This page contains affiliate links. Please visit our disclosure page for more information.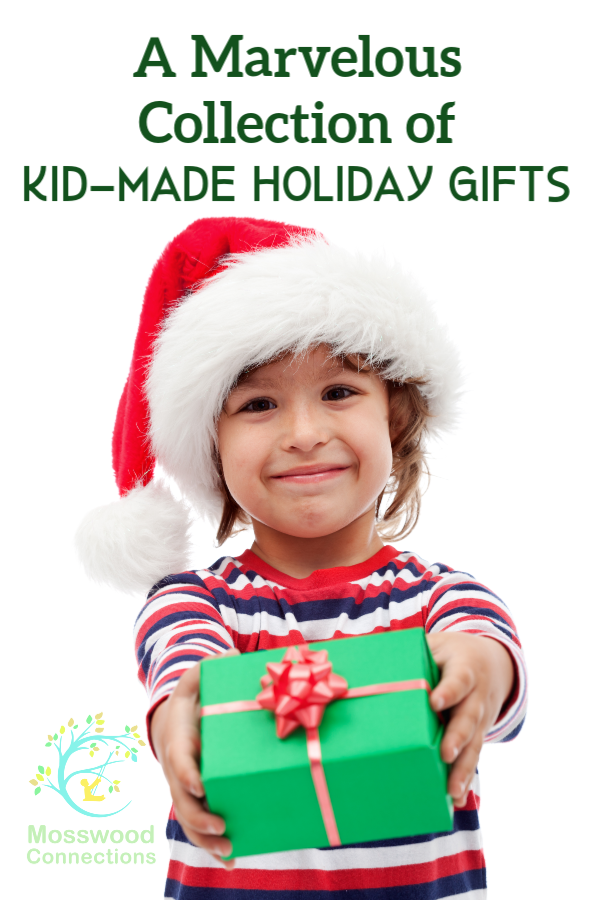 Kid-Made Holiday Gifts that are Perfect for Parents and Grandparents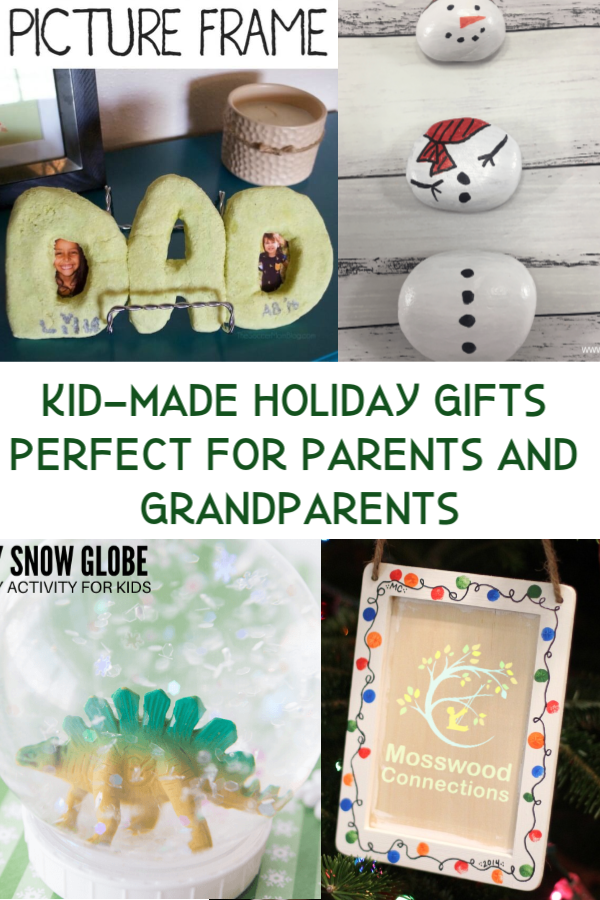 Homemade Gifts for the Bath
Bath Bomb Christmas Ornaments with Surprise Inside! Fizzy bath bombs are all the rage and this fun DIY gift from Adventure in a Box comes with a surprise inside!  This would be a fun gift for kids to make for a sibling.
Peppermint Bath Bomb - Isn't the smell of peppermint perfect for the holiday season? Little Bins for Little Hands turned this kid-made holiday gift into a science activity that is super fun for the kids.
A DIY Bath Scrub is a great gift and sensory experience. A Day in Our Shoes combines many lessons into this homemade gift. It's lovely that you can also choose what scents or colors that you want.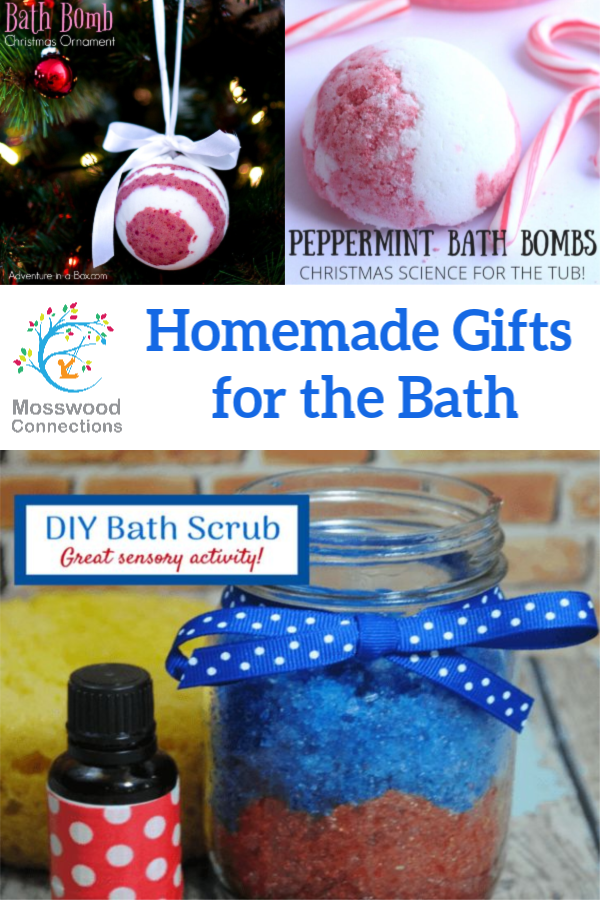 Homemade Sweet Treat Gifts for the Holidays
Easy Mini Gingerbread Houses - What could be better than a craft project full of candy and cookies? We love having Gingerbread House making parties and having the children share their creations with each other. Red Ted Art has easy instructions that the kids can follow.
Snowboarding Polar Bear Treats for Holiday Parties - Make some fun and simple party favors with this clever idea from Glue Sticks.
Kid-Made Christmas Gift: Hot Cocoa Tubes - Hot chocolate is a gift that most of us would like to receive. This cute holiday gift idea from Kid Minds makes a fun teacher gift.
Snowman Hot Chocolate Gift Set is another festive gift idea with hot chocolate from In the Kids Kitchen. It is a sweet gift for any of the winter holidays!
Easy Slow Cooker Fudge - One of the best gifts that I get every year from my clients is homemade candy. You can just taste the love in the delicious little nuggets. Rainy Day Mum has a super easy recipe for the kids.
Decorated Gift Jars - You can put any sweet treat in these kid-made holiday gifts. It would be a perfect present to make the fudge and then put it in a decorated container. It's easy to customize the jars for any occasion.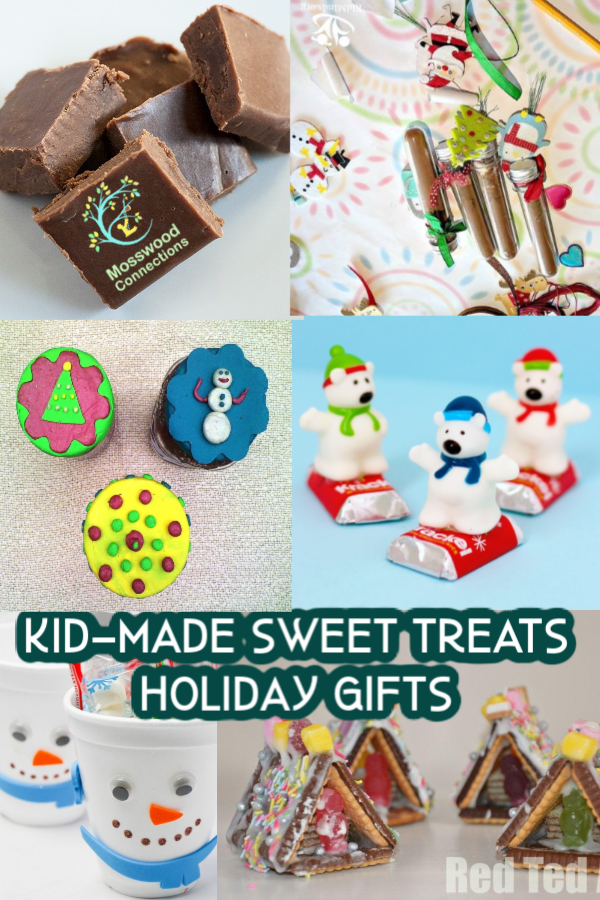 DIY Holiday Gifts That Can be Played With!
Crayon Ornaments that are also toys - We were inspired by the book The Day the Crayons Quit to create some crayon craft projects for the holidays. One ornament is an I Spy Game and the other craft makes Crayon Characters that the kids can play with after they're made.
Personalized Dreidel Gifts for Hannukkah - This craft from Juggling with Kids will need some adult help but the results are fantastic. If you have never played dreidel before, give it a try. It's a fun game that our family enjoys playing every year.
Gingerbread Play Dough Kit - Kids can make a sensory fun toy for their friends. See Vanessa Craft came up with a fun holiday gift idea that makes a great party gift.
Inexpensive DIY Christmas Gifts for Kids - Mama's Happy Hive has two DIY gift ideas for you: kids can make a sweet doll set or a tic tac toe game for their friends.
Juggling Balls are a fun gift for any time of the year. They also can be used as fidgets or stress ball to help the children stay calm during the busy holidays. Laughing Kids Learn has instructions that are easy for kids to follow.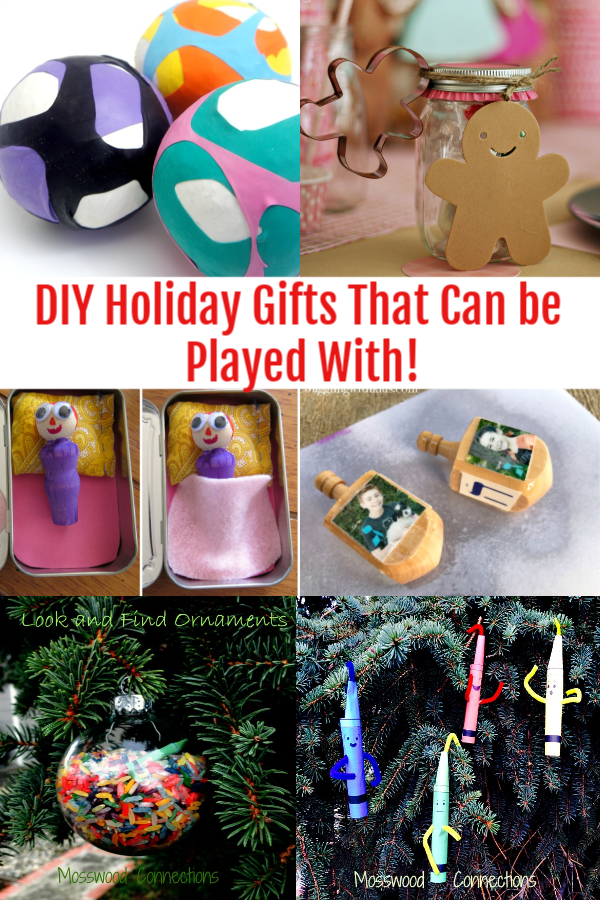 Keepsake Gifts That Will be Enjoyed Year after Year
A Christmas Plate Gift - Aren't fingerprint crafts simply precious? This craft from Non-Toy Gifts is a fun and easy present that kids can make for their grandparents, babysitter or teacher. Children will be so proud to see their plate filled with something delicious on the holiday table.
Abstract Art Travel Mug - We are always looking for teacher gifts that they will actually use. This is a wonderful idea from Joy in the Works. This DIY gift can easily be personalized and tailored for that special person in your child's life.
Cute Baby Handprint Ornament - It's pretty much required to make at least one handprint craft for each child. Messy Little Monster has a cute and creative way to make this keepsake perfect for a winter holiday gift. Make new handprint keepsakes year after year and see how your child grows.
Fingerprint Art Glass Magnets Craft for Kids - Here is another fingerprint craft from Rhythms of Play. These sweet magnets are wonderful stocking stuffers or you could put them in a Fillable Dreidel Container with some other small toys.
Treasure Chest Ornaments - We created this craft for a social skills playgroup. After making the treasure chests we had the children write personal messages to put in the ornament. Every year the children can read the uplifting notes and add more.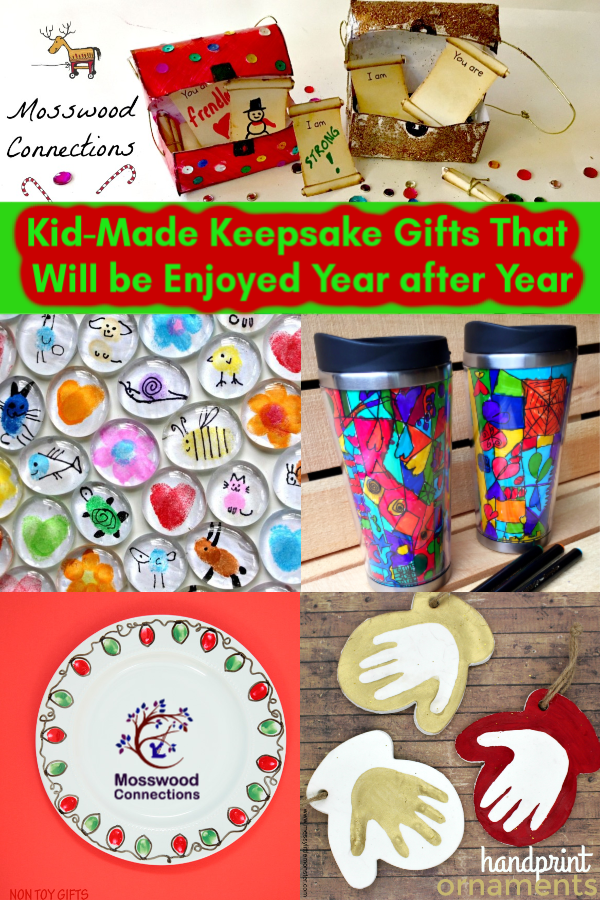 Homemade Ornaments Make Special Holiday Gifts