Journal Writing and Free Journal Pages for Kids
Free Journal Pages
"In the journal I do not just express myself more openly than I could to any person; I create myself." —Susan Sontag
Do you want your child to do more writing? We made some free journal pages for kids that you can use! Journal writing for kids is a useful tool for parents, teachers, and therapists. We use journals to explore feelings, to develop writing skills and as a way to help our students express themselves.
If you are crafty and artistic your journals will look like Sarah's. If you are like me, your journals will look like scribble scrabble. Either way is fine. It is the process that it is important not the product. Although, when your journals look like Sarah's the end product is pretty cool.
This post contains affiliate links. Please visit our disclosure page for more information.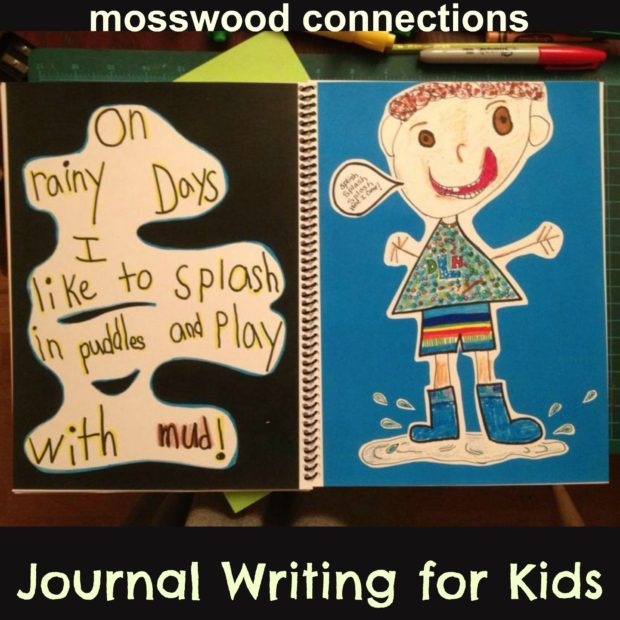 Target Skills for Journal Writing for Kids:
Writing Skills
Drawing
Social-Emotional Development
Critical Thinking Skills
Creativity
Materials you will need for your journal:
Pens/pencils
Notebook or journal
Ideas
Instructions for Journal Writing with Kids:
In order to get into a good habit of writing in a journal make time for it regularly in the schedule. When the kids are very young we start with pictures and let them dictate their thoughts. As soon as children can hold a crayon they are old enough to start keeping a journal. In fact, those early journals will become treasured keepsakes. Sarah made her son's journal extra cute by cutting out his pictures and words and gluing them onto colored paper. For children who have more writing skills, you can use pre-printed journal pages to help them get started. Older children can use journals with prompts or write whatever is on their minds. By having them either write about their feelings or write in response to prompts you will find that their ability to process their feelings and write about different topics will expand and grow.
To help children get started you can use some of our popular writing prompts. Here are two of our favorite prompts:
"What is in my heart?" Draw a large heart on the page and make sections. Write something different that you are feeling in each section.
"Inside and Out" Draw two outlines of a body. In one outline draw or write about what people see when they look at you. In the other outline draw or write about how you feel on the inside.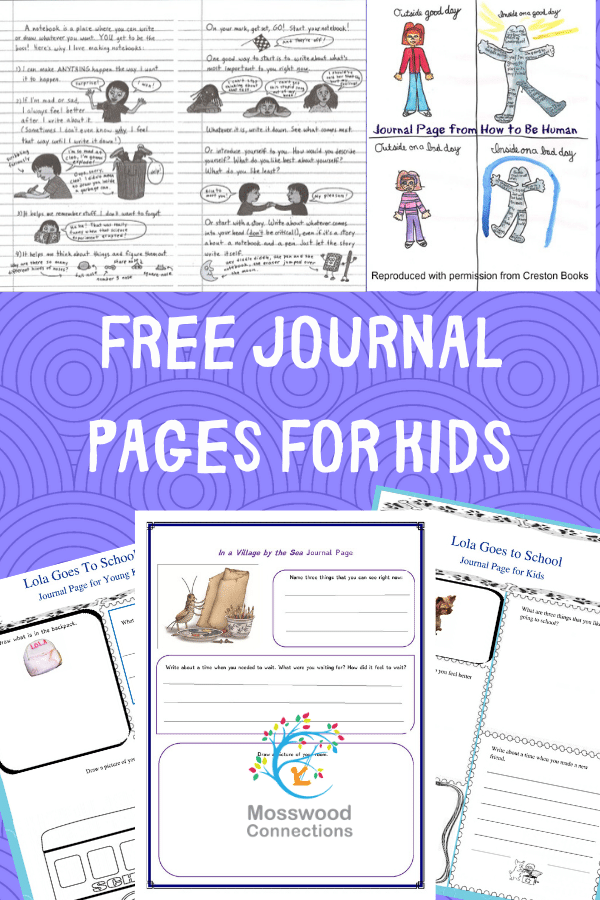 Download our Printable Journal Pages: