Camera Chain Letter
Social Skills and Letter Writing Activity
The other day I was cleaning out one of the many junk drawers in our home. I rediscovered a lot of curious and random things, most of which ended up in the recycling/trash. However, included in my findings were 2 disposable cameras that I remember purchasing awhile ago. My initial impulse was to pitch them; after all, I don't even know where to have the film developed (It turns out that Walgreens, CVS, and stores like that still develop film cameras.) but I figured if I kept them, my son could have them to play with. Coincidentally, later that day L asked me about chain letters, and as I explained the concept to him his eyes grew bigger with excitement at the idea of starting his own chain letter (NOW I see how they get started!).
This page contains affiliate links. Please visit our disclosure page for more information.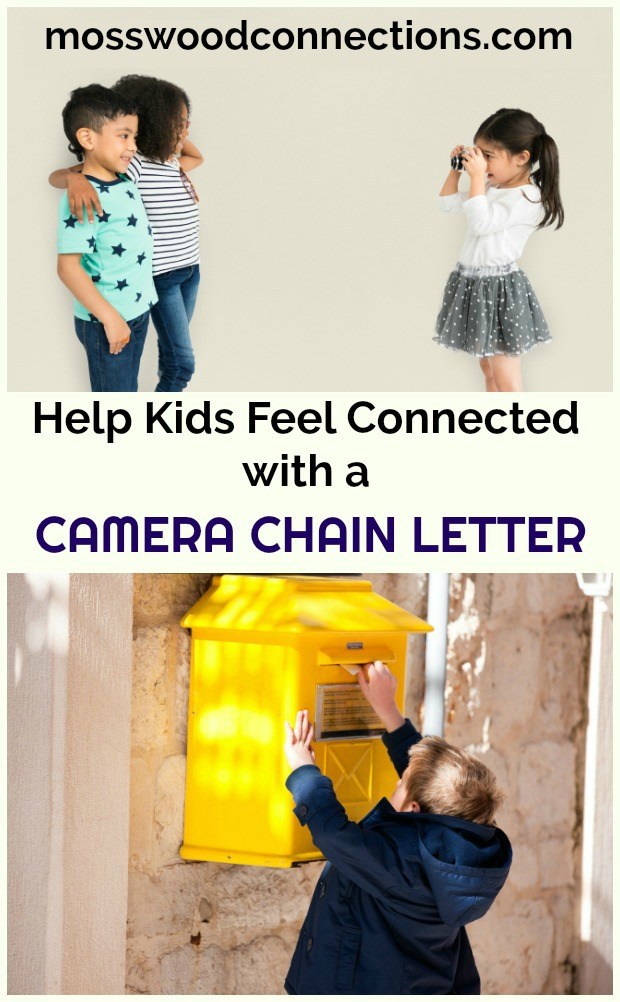 Camera Chain Letter: Social Skills and Letter Writing Activity
I suggested we use the disposable cameras to start a photographic camera chain letter activity. We would start the chain by mailing the camera to his cousins in Vermont, ask them to take ONE photo and then mail it off to someone else (who would then also take ONE photo and send the camera on). In the envelope, we included a self-addressed envelope as well as a sheet of paper where participants can share their contact info and what they photographed so that when we get the camera back in our hands we can share the photos with all who were part of the chain. We are super excited to see how far our camera will travel!
* We recently became aware of "scary chain letters" and "scary chain texts". We do not think that this type of chain letter is helpful for children so PLEASE KEEP IT POSITIVE! 
**Update: The Camera Chain Letter was a huge success with all the cousins!
Target Skills for a Camera Chain Letter:
Building connections
Perspective Taking
Following Directions
Letter Writing
Materials for a Camera Chain Letter: