Flower Seed Packet Craft & DIY Gift
Garden of Love and Flowers; Flower Seed Packet Craft & DIY Gift
Spring always inspires me to go outside and create magical experiences with the kids. We decided to make a flower seed packet craft for the children to give as Mother's Day presents and as a way to celebrate Earth Day and Spring. I enjoyed them so much that I kept a few to put in my own garden.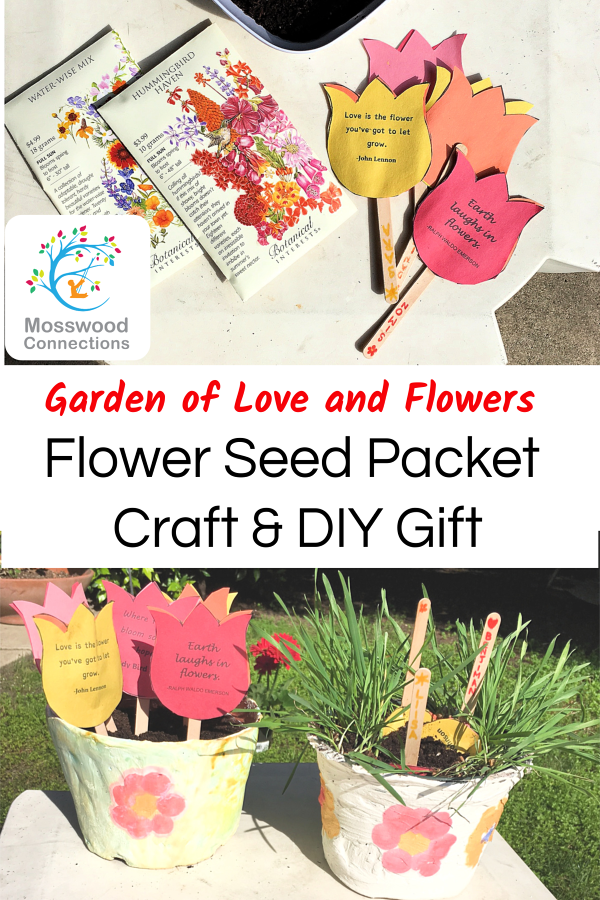 Make a flower seed packet craft and explore plant science!
.This post contains affiliate links. Please visit our disclosure page for more information.
The kids had a lot of fun doing a craft project in the garden and they are very excited both to give their flower seed packet craft to the people they love and to plant some of them in their own garden. It's fun for the children to see their names planted in the garden and to watch their gift grow and grow. If you choose perennial seeds they can enjoy seeing their gift bloom year after year.
To make your own Flower Seed Packet Craft you will need:
Card Stock or Construction Paper
Glue
Scissors
Easy Grow Flower Seeds
Potting Soil
Craft/Ice Cream Sticks
Permanent Markers
DIY Gift Instructions with Printable Quotes Perfect for Mother's Day: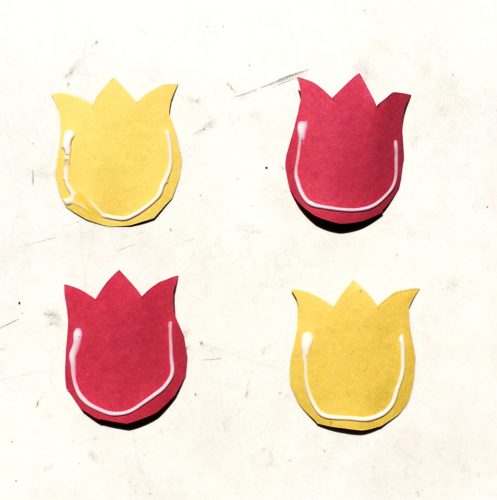 Garden of Love and Flowers- Flower Seed Packet Gluing Instructions
Glue another flower on and allow to dry. Once it is dry mix some flower seeds with some potting soil and use a spoon to fill the flower pocket with seeds and soil. Glue closed.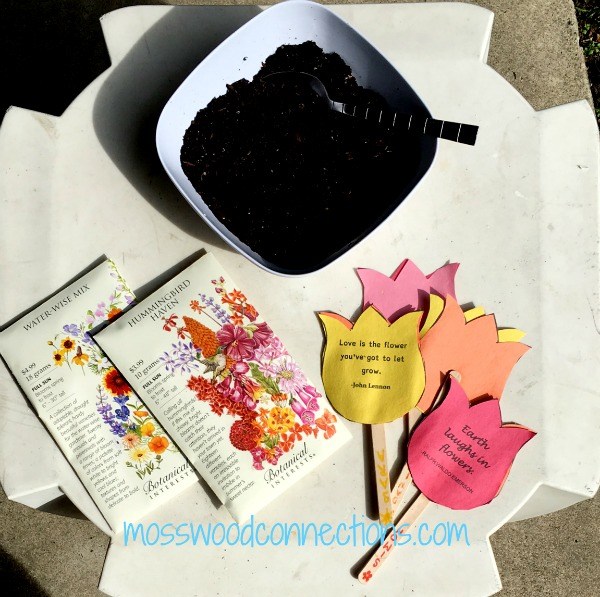 Garden of Love and Flowers DIY Gift- Filling the seed packets
Write the children's names on the popsicle sticks and glue the names upside down onto the back of the flower.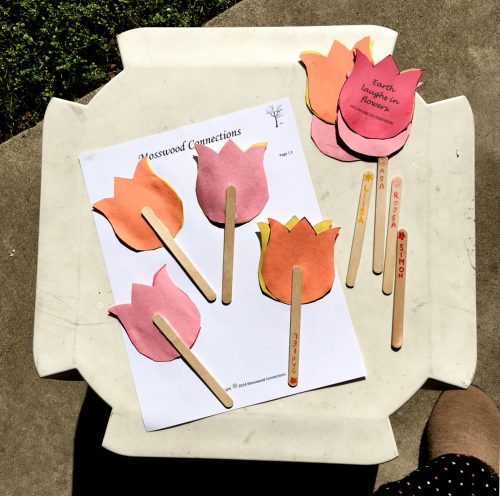 Garden of Love and Flowers
We put our flower seed packet craft in our Upcycled Flower Pot to give as a beautiful gift.
When you are ready to plant the seeds, bury the flower seed packet upside down with the popsicle stick sticking out of the soil. That way when the flowers start to grow the children will know where their plants are.
The kids will have fun exploring plant science while making flower seed packets and they make great gifts for just about any occasion.