The Big Bang Book and Unit Study
Teach children about the beginning of our universe and the big bang theory.
"This is the story of the universe. And it begins: Once Upon a Time, we don't know…"
A Picture Book that Explores the Big Bang and the Origin of Our Universe
The Big Bang Book
presents the mystery of how the universe began in a way we can all understand. Written by an astrophysicist, the pages describe what we know – and what we don't – in a compelling, accessible way. Moving out into the farthest reaches of space, then back home on Earth again, this is a picture book Carl Sagan would love, introducing the wonder of our pale blue dot to the youngest readers.
All artwork used in images and printables is reproduced with permission from Creston Books.
This page contains affiliate links. Please visit our disclosure page for more information.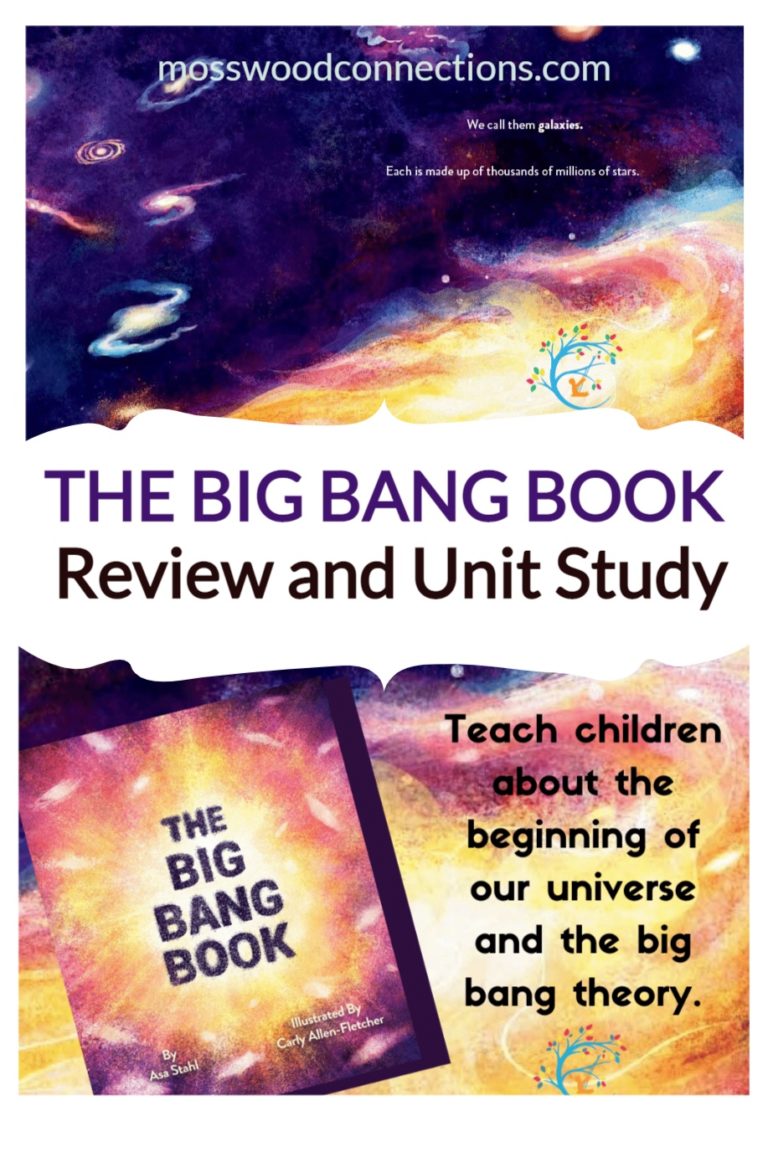 Learning About the Big Bang
Standard topics:
• Origins of our planet
• STEM
• Inferencing
• Sequencing events
Objectives:
• Connect with literature.
• Teach children about the origin of the universe and its contents.
• Introduce scientific inquiry to the students
Key Terms/Concepts:
• The Big Bang
• Theories
• Time and space
Teachers Resource and Curriculum Guide: Free unit study with key standards, activities, and resources.
Discussion Questions:
• What is the Big Bang Theory?
• Did the universe get hotter or get colder?
• What is a galaxy?
• What are some different types of planets?
• What galaxy is Earth in?
• How old is Earth?
• Why is Earth "just right"?
• What might aliens be like?
Book Extension Activities for The Big Bang book:
Planets. Ask each of your students to imagine their very own planet, letting them make it as weird and outlandish as they want. Is it made of something special? Does anyone live on it? What color is its sky? What sort of star does it go around? Does it have any moons? What are they like?
Explore Science through Art. Have the students express their creativity with an art project. Choose from the list below.
• Nebula Art: Students learn about nebulae and matter with this beautiful art project.
• Universe in a Jar Craft: Put the components of the universe in a jar and then shake it up.
• Create some Watercolor Planets: Perfect for exploring the solar system.
Click on the pictures below to download our fun activity pages!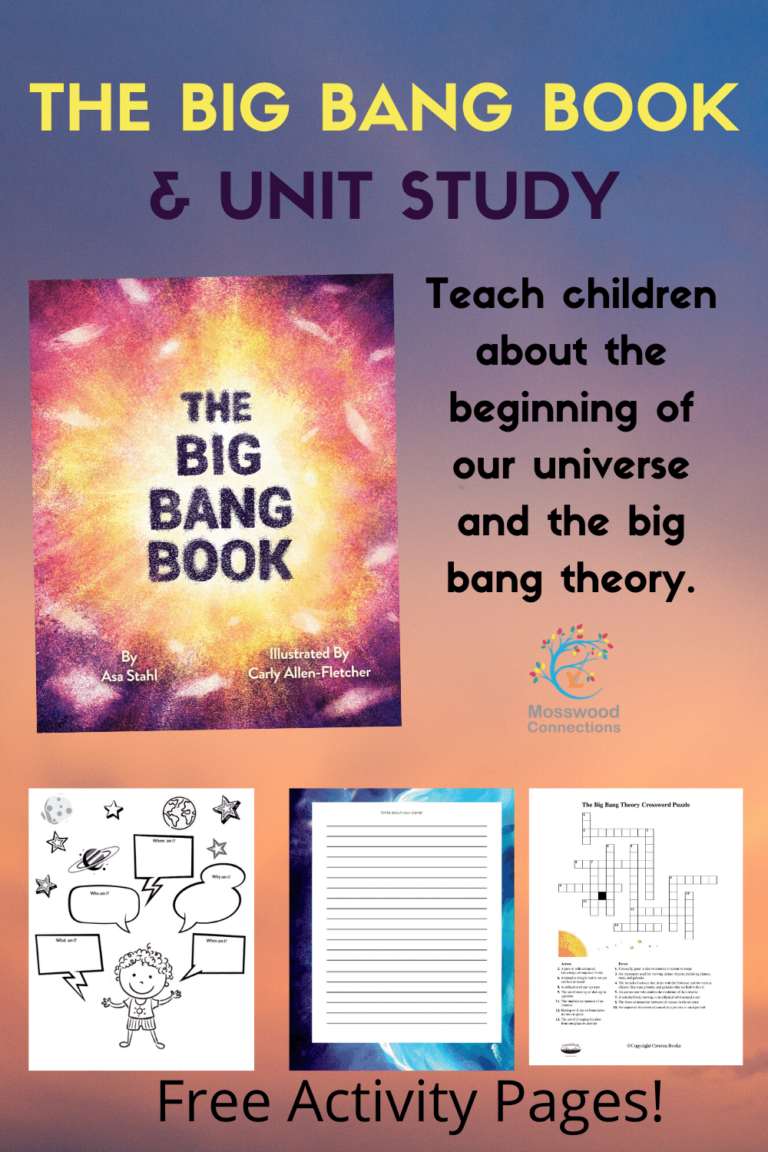 About the Author
As the son of a children's book author and illustrator, Asa Stahl developed a love of stories from a young age and worked as a freelance editor of juvenile fiction throughout his teenage years. Currently, a Ph.D. student in Astrophysics at Rice University, Asa searches for planets around newborn stars. His research seeks to answer questions like just how rare is a planet like Earth? And how did we get here?
About the Illustrator:
Carly Allen-Fletcher is an author-illustrator based in England. Her previous picture books, Animal Antipodes and Beastly Biomes focused on animal and environmental diversity. For The Big Bang Book, she broadened her perspective to be truly out of this world.
MORE BOOK INSPIRED ACTIVITIES:
One: 
an award-winning book that teaches tolerance and acceptance.
Piggie and Elephant Sharing Shapes Activity: This book captures what it means to be a good friend and sharing with others.
The Pea Patch Jig: Introduce children to gardening, adventure, humor and more, while connecting to literature.
Lola Goes to School: Going to a new school can be scary for many children. Actually, starting anything new can make most of us a bit nervous. Why not enlist the help of a therapy dog and one of the best first day of school books?