Light Up Christmas Tree Craft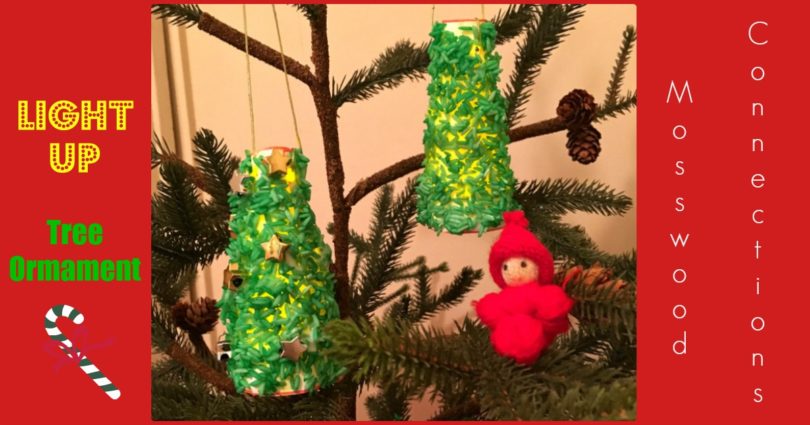 Kid-Made Ornament
"The true Christmas spirit is putting others' happiness before our own, and finding you've never known such happiness." ― Toni Sorenson
The Light Up Christmas Tree Craft I originally planned on doing was a bit different than the one we created in the end.
My original idea was inspired by my husband's Scandinavian traditions. Their trees are fairly simple. Usually, the only colors used to decorate the tree are red and white with most of the ornaments made from natural materials. I wanted to make Christmas trees using sticks. So I sent my husband out to the garden where he dutifully cut dozens of sticks for me. We glued the sticks onto our cones shapes and we got pretty far.
And then the sticks started to slide off. Every time we slid one back into place another one would start sliding. The kids got frustrated and sticky mess started to ooze across the craft table. Not good.
The sticks were donated to the compost bin and we started over with dyed rice. This time the process was simple and sensory fun.
This page contains affiliate links. Please visit our disclosure page for more information.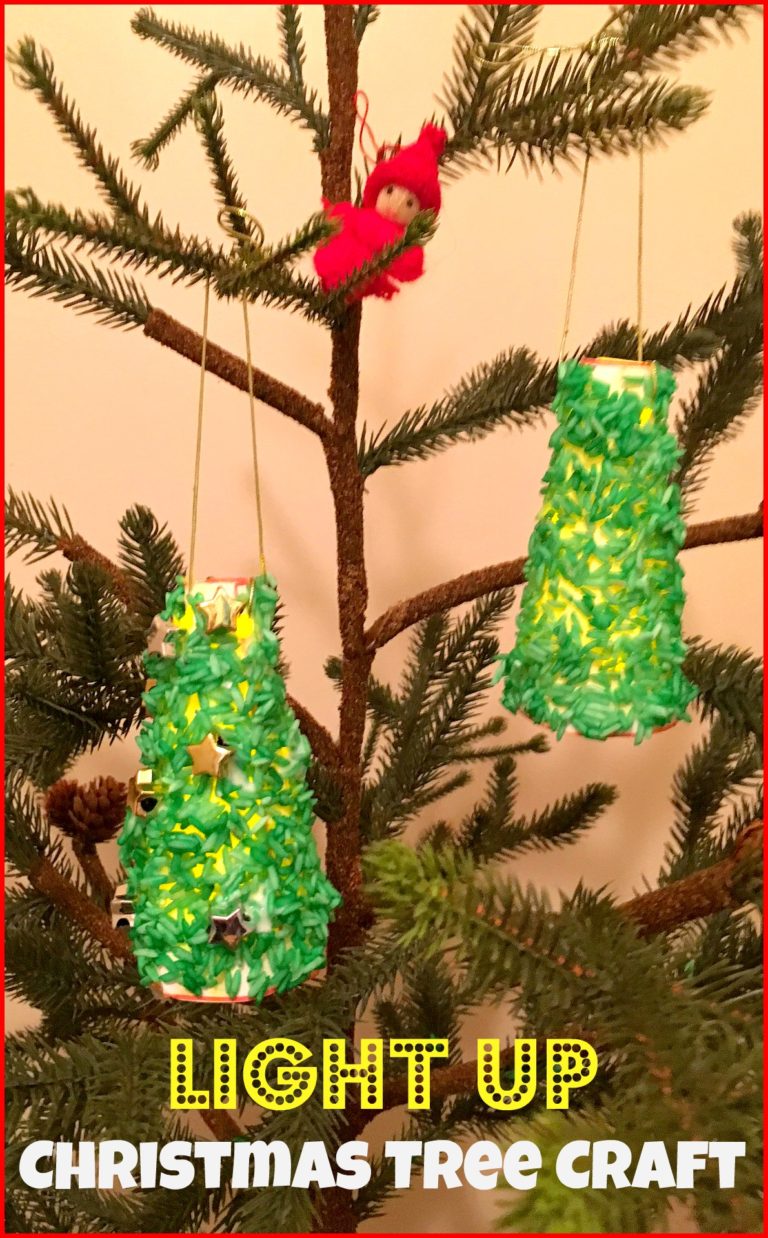 Light Up Christmas Tree Craft Materials: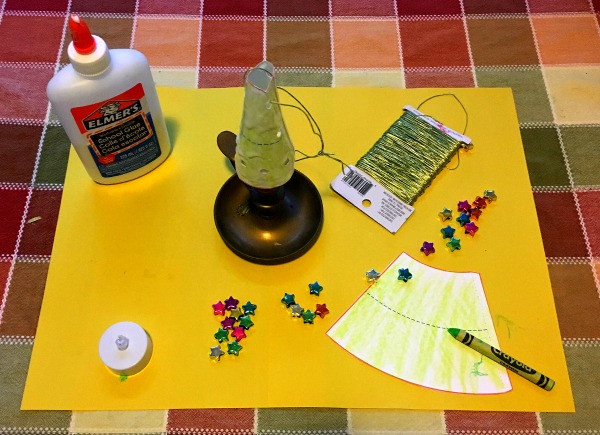 A Sensory Craft Experience
Light Up Christmas Tree Craft Instructions:
Have the kids color the cone template green. Then cut out.
Put pieces of the double-sided mounting tape around the outside edge of the LED candle. Put glue along the edge of the cone. Adhere the bottom of the cone to the mounting tape and glue or tape the cone closed. Assembling the cone to the LED light will most likely be an adult job.
Punch 2 – 4 holes in the top of the cone and thread the ribbon or string through the holes.
Have the kids liberally paint a thick layer of glue all over the cones
Now comes the part the kids will love best, meaning it could get messy. Have the kids roll the cones into a plate or bin full of the dyed rice until it is well covered.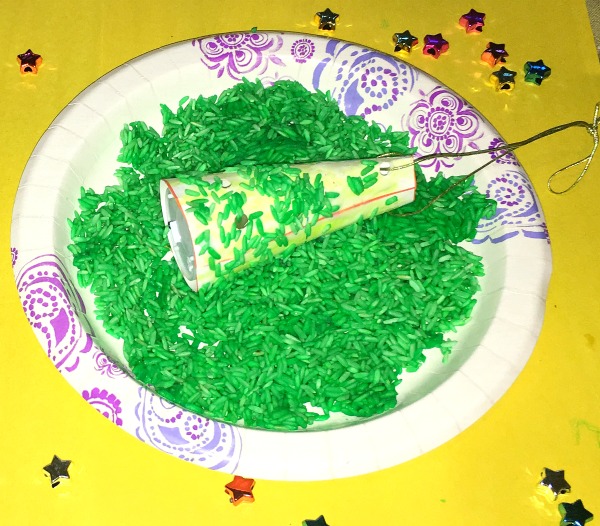 Place on the candlestick holders to dry.
Add embellishments if you want and allow the Light Up Christmas Tree Craft time to dry again.
Hang up and enjoy!