Easy Paper Projects Book Review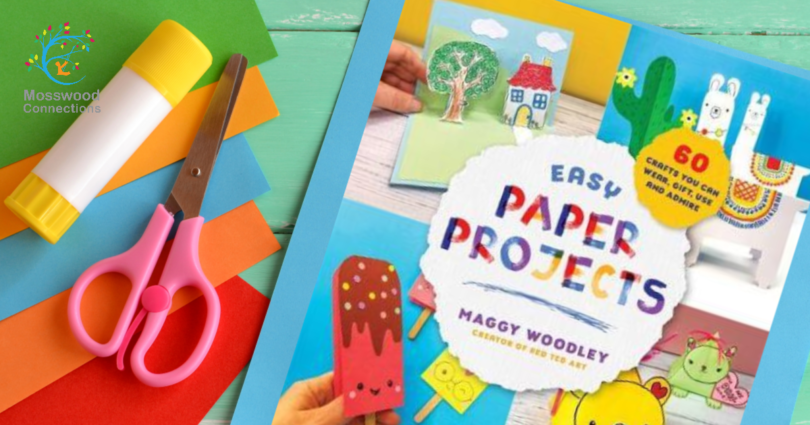 Connect with children by making crafts!
"Creativity is Contagious. Pass it On." -Albert Einstein
Visual Instructions for Art and Craft Projects
We recently recieved a copy of the book Easy Paper Projects by Maggy Woodley and we couldn't wait to try out the creative craft projects in the book! Maggy Woodley is the woman behind Red Ted Art so we knew that all of the crafts presented would be attractive and easy to do with the kids.
We use crafts with our students on the autism spectrum to help build a variety of skills. Most important for us is finding activities that the kids love to do. Connecting with children through shared interests helps build relationships and trust.  We looked forward to checking out this craft book and spending time being creative with the kids.
This page contains affiliate links. Please visit our disclosure page for more information.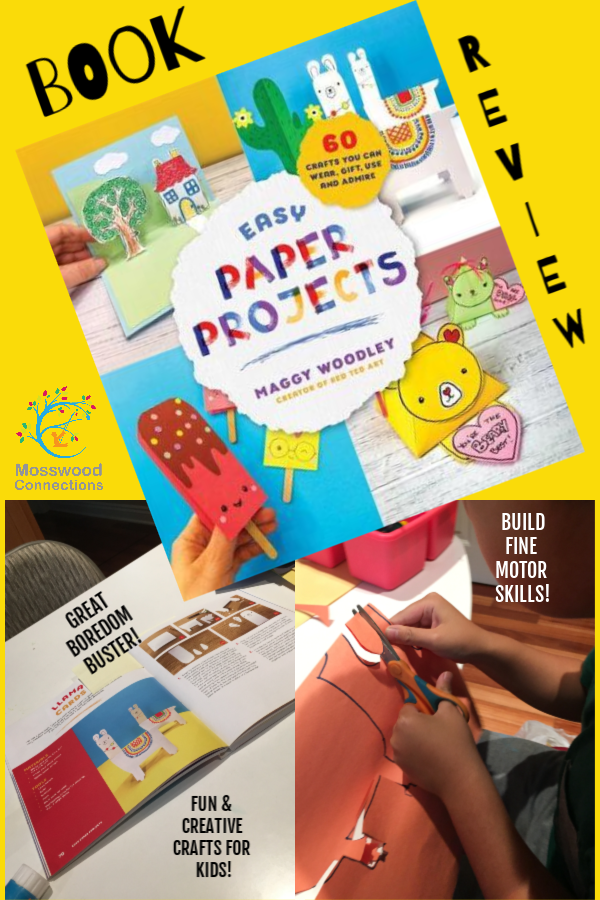 Easy Paper Projects is a Book That is Perfect for Visual Learners
One boy that I work with has a difficult time communicating and can be difficult to engage with at school. To support his school goals we encourage him to come to the "work table" when called, to sit and attend for 30 minutes or more and to follow directions. As it turns out, this child is quite artistic and is very motivated by art and craft projects. I had been doing a google image search of construction paper crafts and letting him choose a project from the menu of images. This works pretty well but sometimes he would choose a craft that was above his skill level or he would get stuck on choosing the same craft over and over again - we have made a tribe of the same Minion. I was really happy to present him with the book Easy Paper Projects
. He eagerly grabbed the book, started looking at the pictures and quickly chose a craft he wanted to do.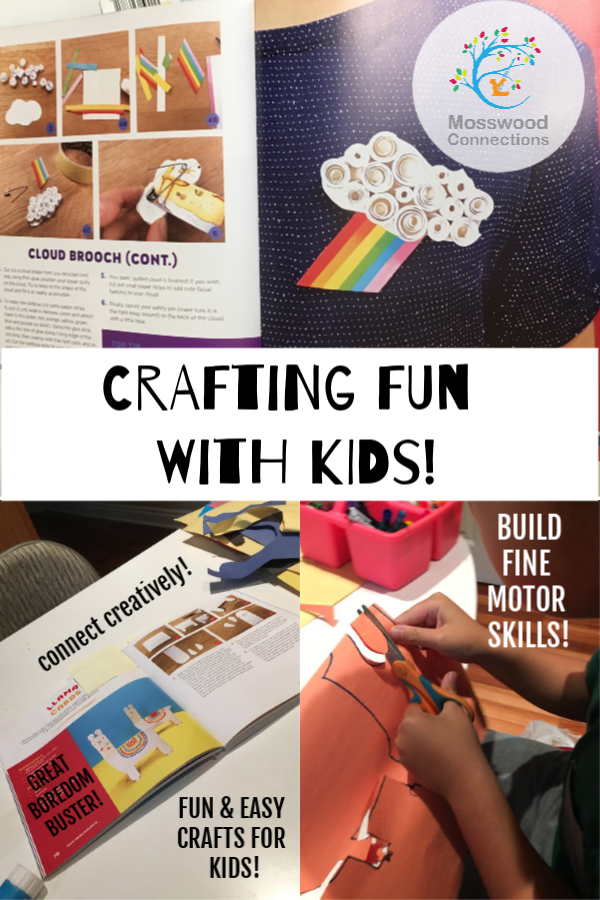 So Much Crafting Fun - and Learning, too!
The crafts in Easy Paper Projects
use materials that are readily available. Really if you have paper and glue you can do the crafts in this book. The best part for us is that it is a play based way for us to build skills. Sitting and attending, fine motor skills and following directions are critical for students with special needs. This book allows kids to make choices and have fun being creative. So far, this student has made six of the crafts in the book. Now his crafts don't look like the pictures in the book but we aren't really trying to that level of crafting. As his skill levels grow we will explore some of the crafts that take more precise fine motor skills. I think that there will be quite an art gallery in his home!
Easy Paper Projects: 60 Crafts You Can Wear, Gift, Use and Admire
Colorful creative crafts that the kids love to make! This book is perfect for so many children. It's a great boredom buster or rainy day activity book. During holiday seasons you can find some fun kid-made gift ideas. The kids love this book and you will, too!