Children Can Explore Feelings With Texture People
Explore Feelings with a Sensory Craft Project
An Art and Craft Activity that Explores Feelings
Help children understand and explore feelings. Some children connect their feelings best with words, others like colors or drawing or music. This activity is for those kids who like different textures. They will enjoy learning to feel their feelings with these Texture People After all, when describing one's feelings how often are the words "smooth" or "prickly" used? Children can make these texture people and use them to help describe and integrate their emotions. Then they can have fun playing pretend with their creations.
This page contains affiliate links. Please visit our disclosure page for more information.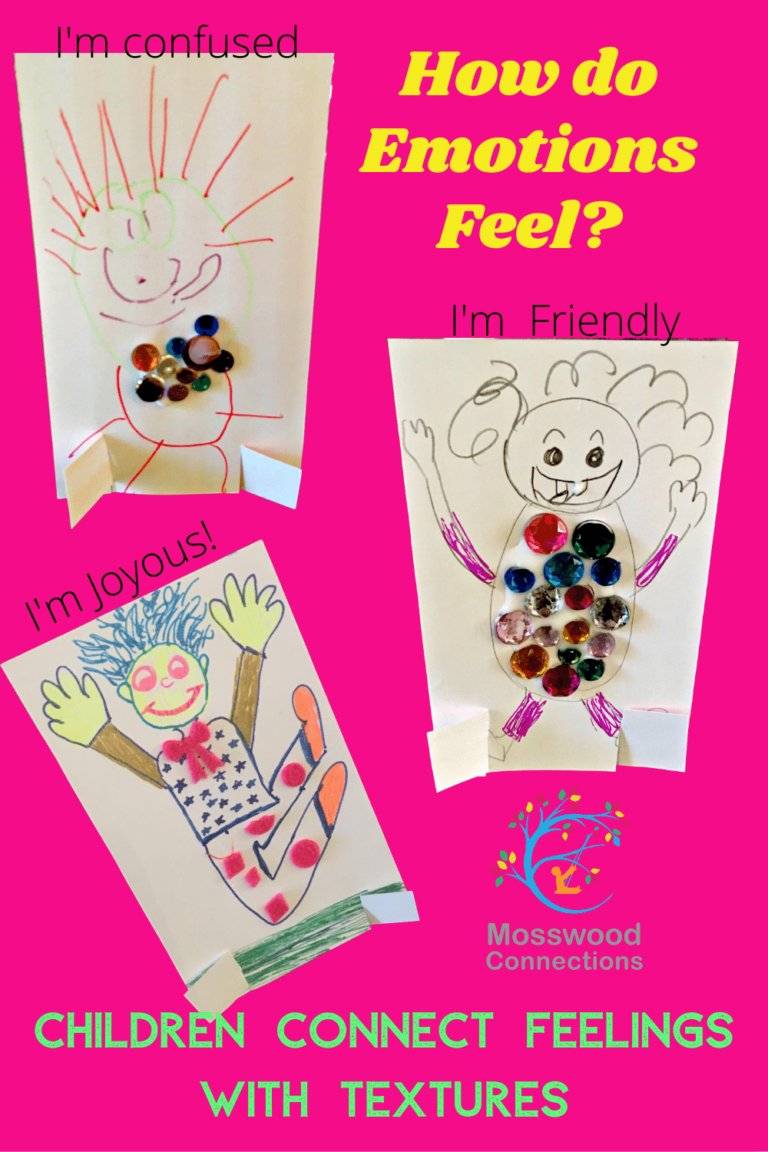 Texture People will delight your children as they discover emotions and explore feelings.
Target Skills for This Feelings Social Skills Art Project: 
Materials You Need for This Fun Texture Feelings Activity:
Index Cards
Crayons, pencils or markers
Glue
Scissors
Random objects with different textures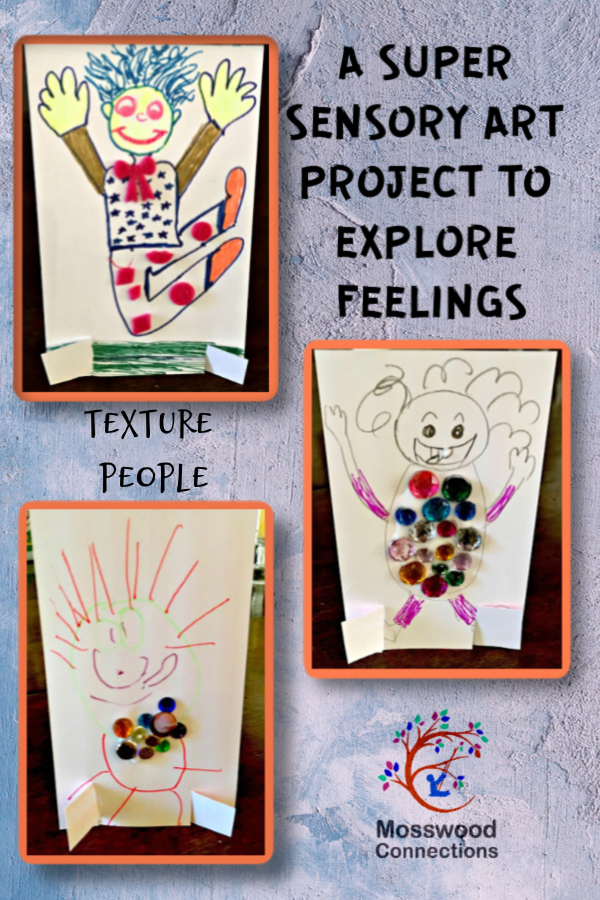 Instructions on How to Feel Your Feelings With Texture People:
Collect different textured objects. If you wish to extend the activity you could "hide" the objects and turn it into a treasure hunt.
Explore the objects that have been collected and discuss how they feel and with what emotions they might be associated.
Glue them onto the center of the index card, cutting them into smaller sizes as needed.
Use the glued on objects as bodies and draw the features around them.
Cut out 2 notches on the bottom of the card. Cut strips out from another index card and cut 2 notches in the strip. Insert onto the bottom of the card to make a stand.
Now you have your texture people. Use them for pretend, tell a story, talk about when you felt that emotion, talk about when someone else felt that emotion. You can also explore different magnitudes of an emotion. If you feel a little happy maybe the happy texture person is on the floor. If you feel a bit happier than that maybe the texture person is on a chair, a table, a shelf, etc. For a social skills group, you can draw a ladder onto a large piece of paper. Poke paperclips through the rungs to make hooks. Hang the paper ladder on a wall. Punch holes at the top of the texture people. When the kids come in they can take the texture person that represents their mood and put it on the ladder rung that matches the intensity of their feeling.