Self-Esteem Mirror
Self-Esteem Social Skills Activity
"You yourself, as much as anybody in the entire universe, deserve your love and affection" – Buddha
Healthy self-esteem is like a child's armor against the challenges of the world.
Kids who know their strengths and weaknesses and feel good about themselves seem to have an easier time handling conflicts and resisting negative pressures. They tend to smile more readily and enjoy life. These kids are realistic and generally optimistic. This Self-Esteem Social Skills Activity is designed to bolster self-esteem and perspective taking skills. Social skills activities can be a very effective way to help boost a child's self-esteem.
This post contains affiliate links. Please visit our disclosure page for more information.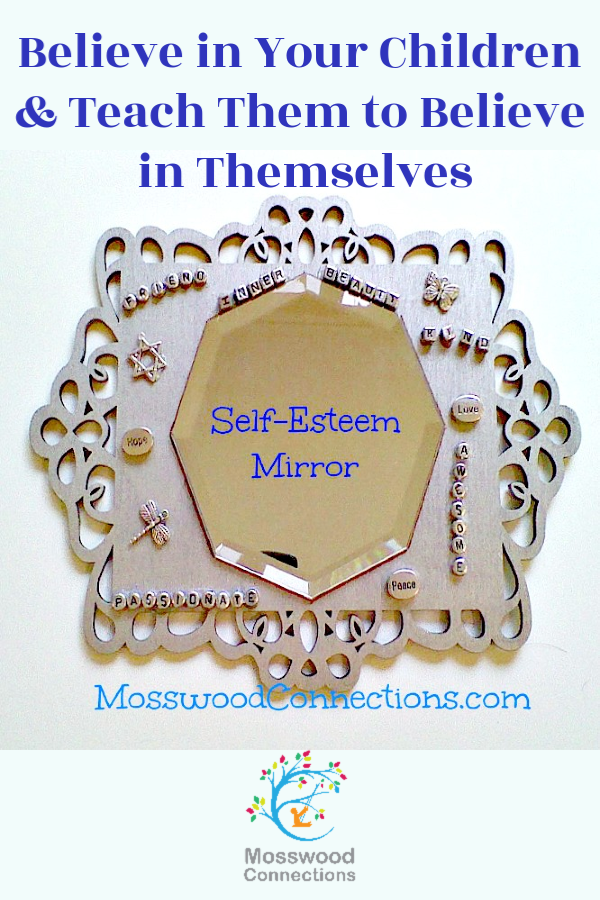 Low Self-Esteem Can Negatively Affect a Child's Confidence
In contrast, kids with low self-esteem can find challenges to be sources of major anxiety and frustration. Those who think poorly of themselves have a hard time finding solutions to problems. If given to self-critical thoughts such as "I'm no good" or "I can't do anything right," they may become passive, withdrawn, or depressed. Faced with a new challenge, their immediate response might be "I can't."
For children who also struggle with their mental health using positive interventions can support their progress and help them feel more confident about themselves.
We are always looking for social skills activities to preserve and bolster the self-esteem of the children that we care for. This Self-Esteem Social Skills Activity is a winner. The kids had so much fun with this activity and when we saw what they made we wanted one for ourselves!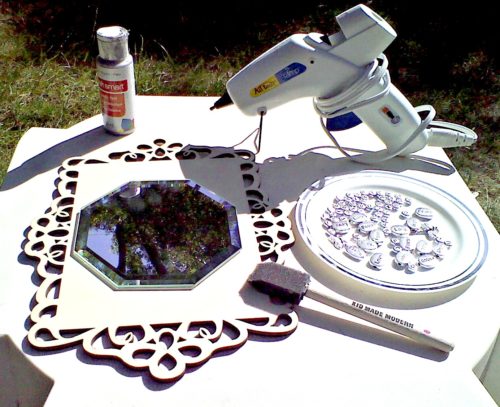 Materials for the Self-Esteem Mirror Social Skills Activity: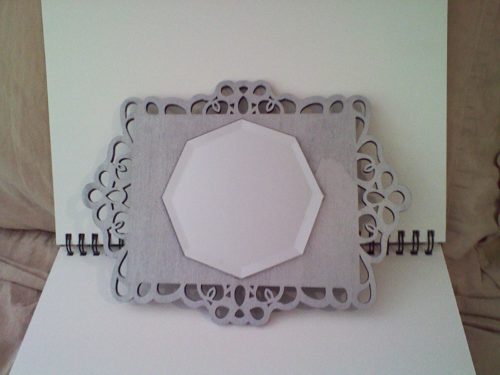 Instructions for the Self-Esteem Mirror Social Skills Activity
Paint frame with the silver paint. We did 3 coats of paint.
Glue Mirror onto the frame.
Talk about what positive traits the child possesses. Have them choose words that they feel describe their strengths.
In group situations have them pass the mirror around and give a compliment to the person to their right. ("Nikhil is ____________.")
Have the children choose charms and words that they feel describe themselves or as an alternative pair up 2 kids and have the children choose words or charms for their partner.
Glue the charms onto the frame. For younger children, this requires adult supervision/help.
When they are done have them write or talk about the project and how they feel about themselves. Keep a daily journal about what they feel good about.
It would be fun to make a new mirror every so often and compare how they change over the years.
MORE SOCIAL SKILLS ACTIVITIES THAT HELP BUILD CONFIDENCE AND SELF-ESTEEM: