How Do I Get My Child to Talk About Their Day
Raising Kids
Parents ask us all the time how to get more information from kids.
How Do I Get My Child to Talk About Their Day?
Here are some of our tried and tested tips to get kids to open up and talk.
When I went to my daughter's kindergarten's back to school night many parents wanted to know "How Do I Get My Child to Talk About Their Day?". The teacher, who was very experienced, explained that it may be difficult to get a lot of information out of your child. She went on to explain that children live in the present. Most of the time, as soon as an event has passed they have moved on to what they are doing in the present. To them what happened is either irrelevant or forgotten until it happens again. But we want to know what happened. Not only are we curious, but we also know that there are many teachable moments that can be created through conversations.
This post contains affiliate links. Please visit our disclosure page for more information.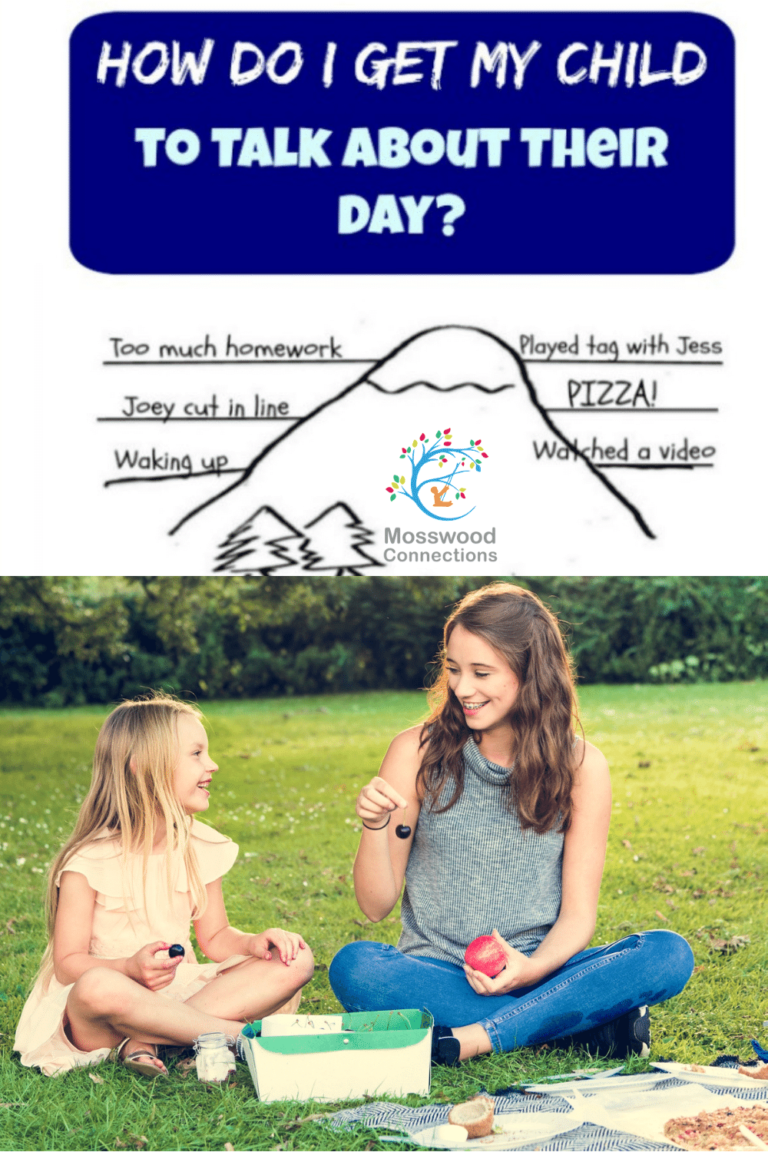 Have you ever had a conversation like this with your kid?
"How was school today?"
"Fine."
"What did you do?"
"Stuff."
"Did you play with a friend at recess?"
"Uh-huh."
If this type of conversation doesn't fill your heart with joy, you may want to pry more information out of the young one.
Some of the ways that we encourage children to talk about their day:
Most of us want to start talking about the day as soon as we pick up our kids. Some kids need more time. Consider waiting and then do something active like going for a walk or playing basketball while you talk with your child.
Try asking very specific questions like "What book did your teacher read at circle time?" or "Who did you play with during morning recess?".
Go through the day chronologically. This works really well for children who like order and structure.
My sister used to ask "What was the high and the low of the day?"
Try "Pizza Topping Topics". The way this goes is you have a slice of pizza and it needs toppings but you want to top it with experiences. To have a delicious pizza you need to top it with three things that happened that day.
Some wise parents take advantage of their child stalling bedtime. They will pad in a little extra time and as the child is stalling they ask questions. Since the child wants to stall they are more motivated to talk.
For some children, I give them an assignment for the day. I ask them to observe the other kids and tell me about someone who was really excited, or friendly or sad, etc.
Have the kids draw about their day.
Tell a story about something that happened to you as a child. If you are trying to get information about their school day, tell a story about when you were in school. (It can be real or imagined.) Change your story to fit the situation that you want to hear about.
When I am working with children who have a difficult time recounting events I use worksheets: What I Did This Week and Uphill & Downhill Conversation Starter and What I Feel.
After a little practice your children will start opening up and telling you all about the adventures, problems and successes of their day!
More resources to help you to get your child to open up and discuss their day: