Exploring Paint and Textures Process Art Activity
A Process Art Activity
"Art is the colors and textures of your imagination" Meghan, Los Cerros Middle School, 1999
Hello everyone and welcome to the Paint-A-Thon put on by Emma Owl!
A group of talented moms, educators and therapists came up with some spectacular art projects to celebrate painting with kids. Be sure to check out all the incredible art projects that your children are sure to enjoy.
This page contains affiliate links. Please visit our disclosure page for more information.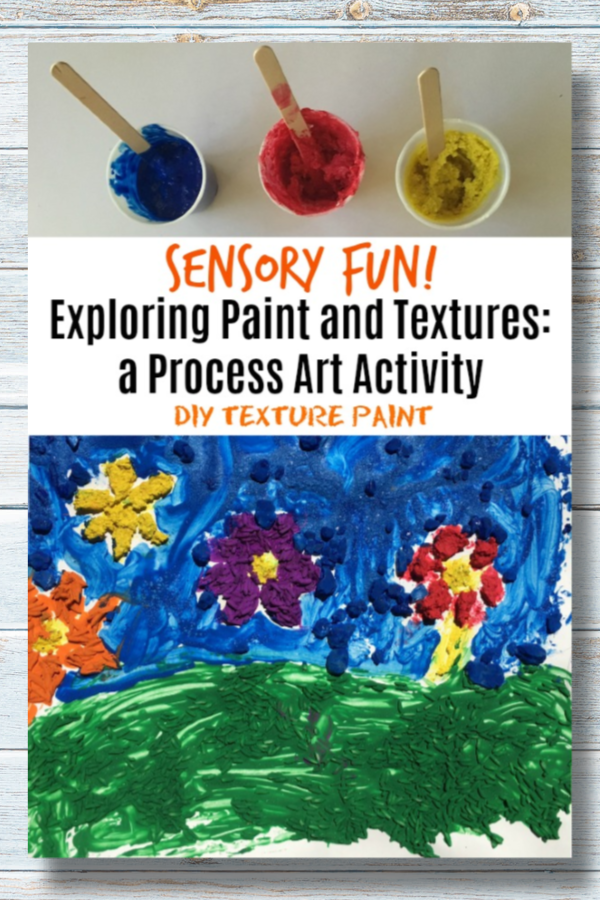 Exploring Paint and Textures: a Process Art Activity
The other day I saw a video of a man using colored plaster and a spatula to create a magnificent piece of art. I thought that would be fun to try with the kids so I decided to give it a try and see what we could create.
The whole experience turned into a wonderful process art activity. Once again, I was reminded that what kids learn and experience matters more than a specific result.
Materials for Exploring Paint and Textures: a Process Art Activity: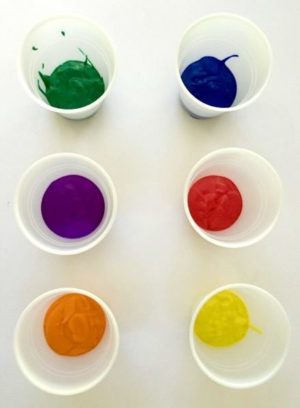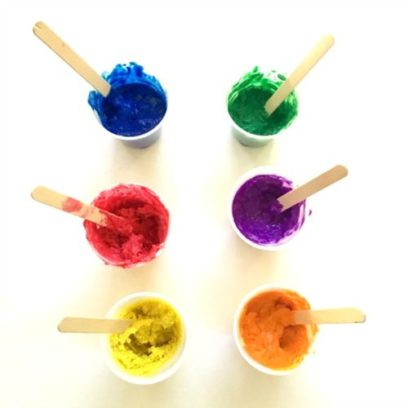 Instructions for Exploring Paint and Textures: a Process Art Activity:
Set out the materials in a large workspace. Pour the paint into cups or containers.
Have the kids add the texture materials to the paint and stir. We also added glue because I had visions of the texture materials not adhering with the paint and making a really huge mess when dried.
We started by having the kids use the popsicle sticks to paint with. (I still had dreams of that textured masterpiece the man had made.) Using popsicle sticks to paint with is a great fine motor activity. It works on the pincer grip and proprioceptive skills.
After painting that way for a while the kids became more and more intrigued by the paint textures. Soon they couldn't resist touching and they quickly found that the textured paints were a magnificent sensory play experience. The kids smooshed it, rolled it into balls and used it as finger paints.