Co-operative Shapes and Colors Painting
Art and Craft Projects for Kids
I wanted to see if I could get some kids to co-operate together to make a Co-operative Shapes and Colors Painting art project. This can be difficult for a variety of reasons; managing a group of children to work together and convincing children to share their art can be tricky.
Kids learn about shapes, colors & co-operating!
This cooperative art project actually worked out better than expected and the Co-operative Shapes and Colors Paintings look pretty great. The best part was the way the kids got really excited to do their part and see what their friends were doing, too.
This page contains affiliate links. Please visit our disclosure page for more information.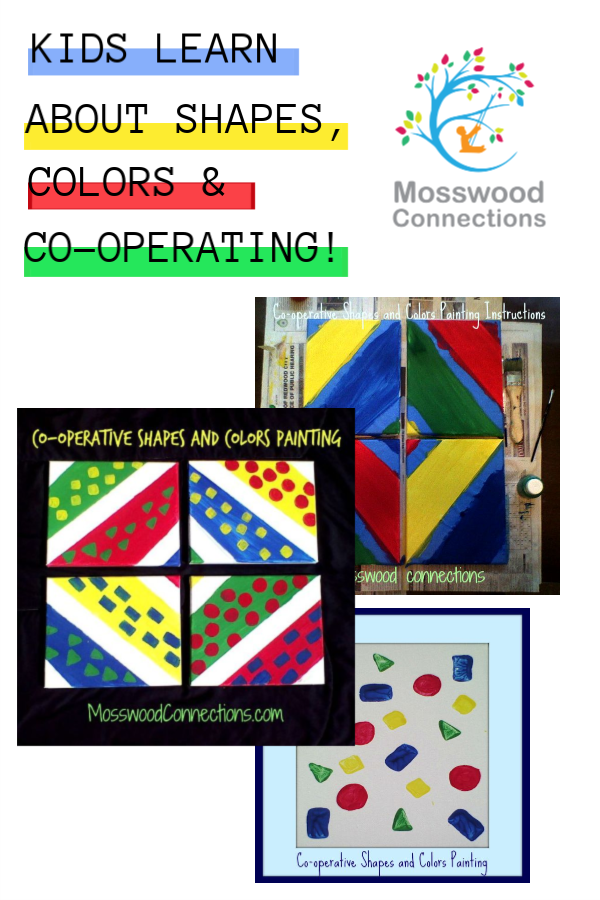 Materials for your Co-operative Shapes and Colors Painting: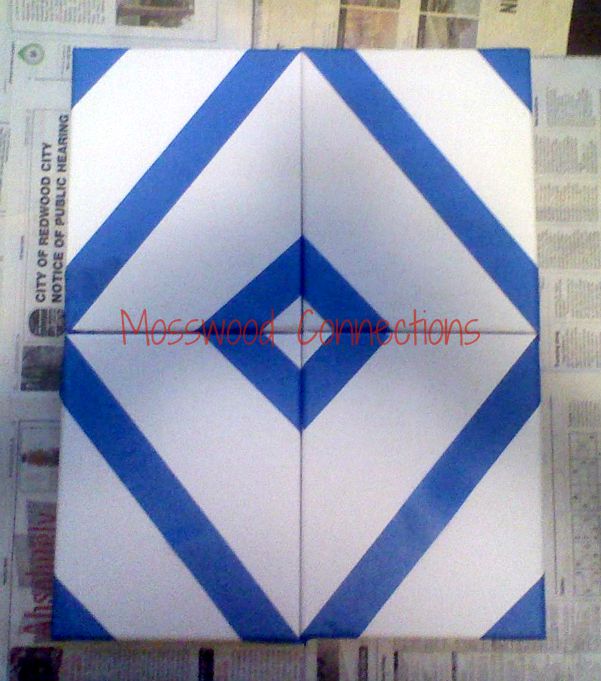 Co-operative Shapes and Colors Painting Instructions
Instructions for your Co-operative Shapes and Colors Painting:
You will need a large work area covered with paper.
Apply the tape to make a continuous pattern across the canvases. Have one canvas per child. We had four kids so we used four canvases.
Give each child one color of paint. Have them paint one area of the canvas and pass it to the next child when they are done. Keep painting and passing until all the areas are painted.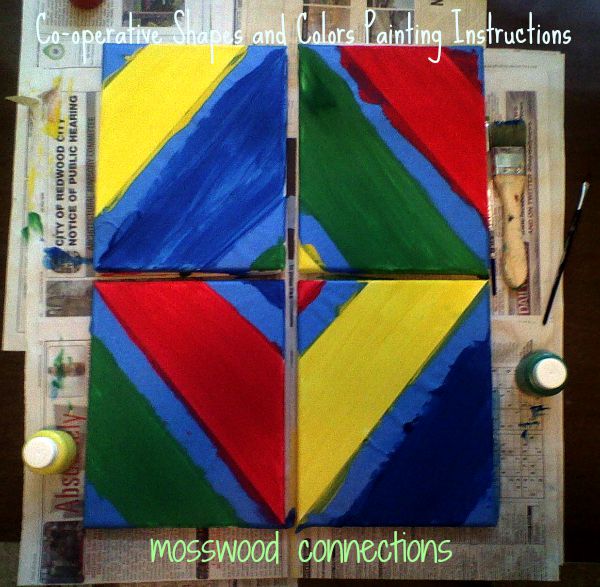 Co-operative Shapes and Colors Painting Instruction
Once the base paint is dry give each child one color and one shape stamp. We made our shape stamps out of potatoes. Have the kids stamp their shapes on one area, then pass the painting to the next child. Repeat until all the areas that you want to be stamped are stamped.
We had an extra canvas so we passed that canvas around and had each child stamp their shapes five times.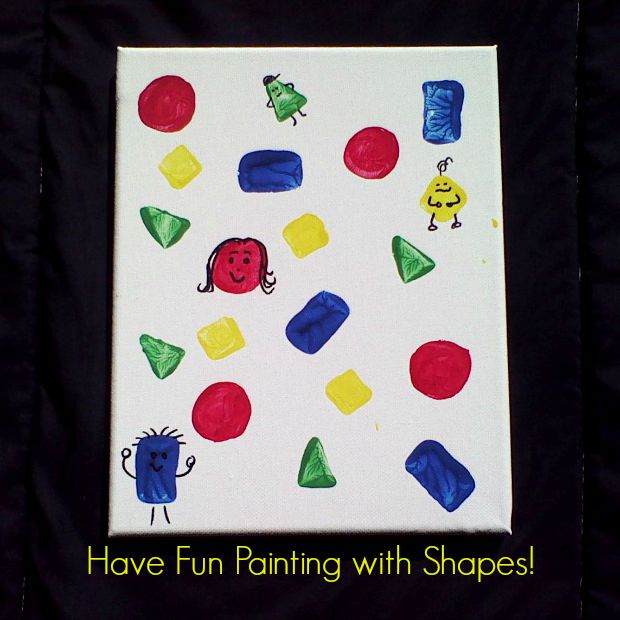 Co-operative Shapes and Colors Painting1
This post is included in a PAINT-A-THON, that 35+ bloggers have teamed up to create new art ideas for kids! Be sure to check them all out here:  2015 PAINT-A-THON
We have more awesome art and craft projects right here at Mosswood Connections. Check out our Art and Craft Projects page!