Race to Build – An Olympic Inspired STEM Relay Race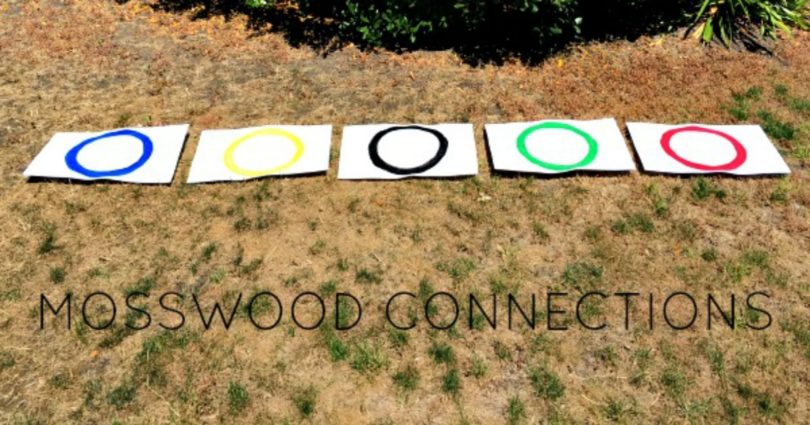 Olympic Inspired STEM Relay Race
Activities and Crafts Related to Each of the 50 States
Looking for some Olympic inspiration? Try this Olympic Inspired STEM Relay Race! When the Olympics came the summer of 2016 we wanted to bring some of that Olympic spirit to the kids. We decided to make up an Olympic Inspired STEAM Activity to get the kids active and excited about the Olympics. The kids had so much fun!
Race to Build: an Olympic Inspired STEAM Activity is a building and construction race that the kids will love.
This page contains affiliate links. Please visit our disclosure page for more information.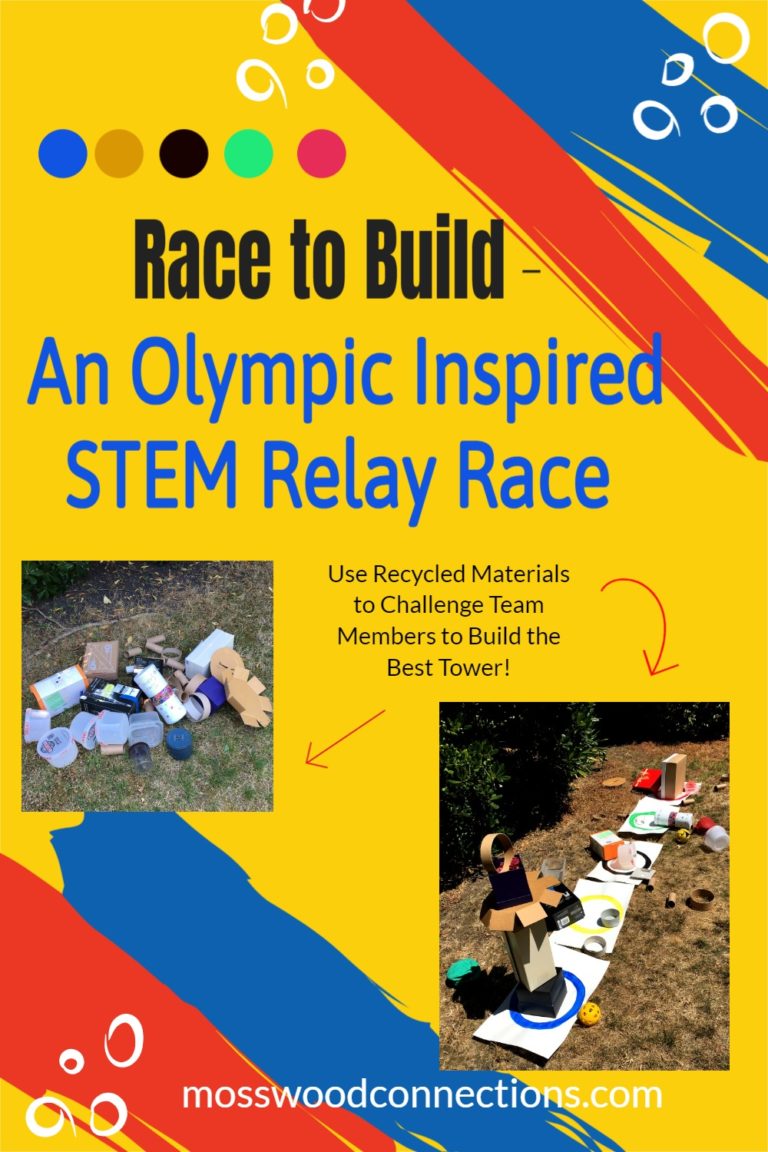 Materials you will need for your own Olympic Inspired STEM Relay Race
Poster Board or Cardboard (5 pieces)
Paint, Crayons or Markers
Building Materials (We used cardboard boxes, plastic containers, and other random items.)
Measuring Tape
Balls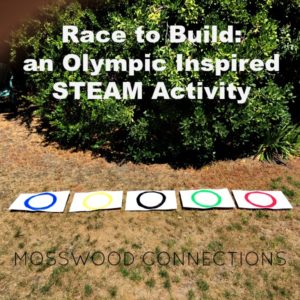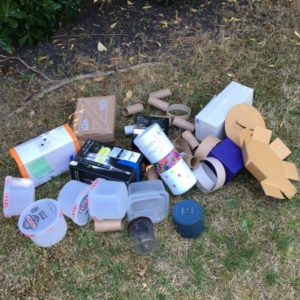 Race to Build: an Olympic Inspired STEAM Activity Instructions:
For our Olympic inspired STEAM activity, we first drew circles on the poster board and colored them in with the Olympic rings colors. While the rings were being colored we talked about what the rings represent: The five continents where the athletes come from and the different colors of the flags of the countries that participated in the Olympics.  You can read more about the symbolism of the Olympic Rings.
While the paint was drying we gathered materials for our towers. You can use any building materials. We chose to use recyclables.
Pile up the building material on one side of the space you will be playing. Put the Olympic rings on the other side of the space.
Organize the kids into five teams. A team of one is okay, too. 🙂
Yell "Go!" Once you do, the object is to build the highest tower in the shortest amount of time. The kids take one item at a time to their ring and build a tower, running back and forth to get more construction materials.
When the materials are all used up recognize the person or team who finished first. They get a point.
Then have the kids measure their buildings and compare who has the tallest tower. The person or team who has the tallest tower gets one point.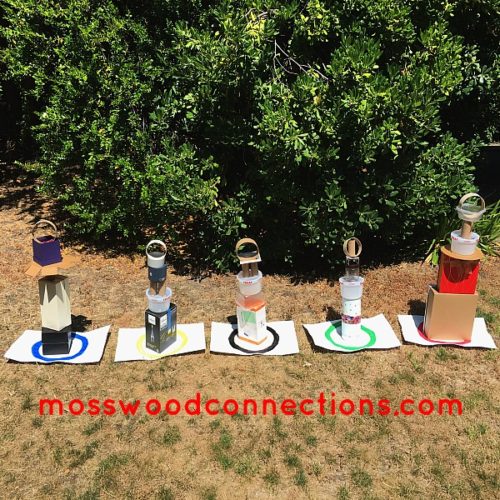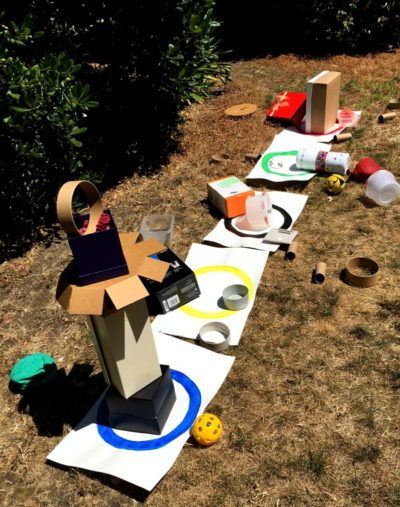 8. Now pile up the balls where the building materials were. Have the kids throw the balls to knock down the towers. You can also use bean bags if you want. Each person or team that knocks down a tower gets a point.
9. Then we had a contest to see who could collect the most items and clean them up. The person or team who collects the most gets a point.
10. Add up all the points and give out the medals! We actually just cheered for the winners but here are two sources for creative ways to make your own Olympic medals:
DIY Olympic Gold Medals from AlphaMom
DIY Olympic Medals from Mommy Savers
This post is part of KCAdventures 50+ Olympic Activities for Kids event. Be sure to stop by and see all the amazingly creative ideas.