Memory Capsules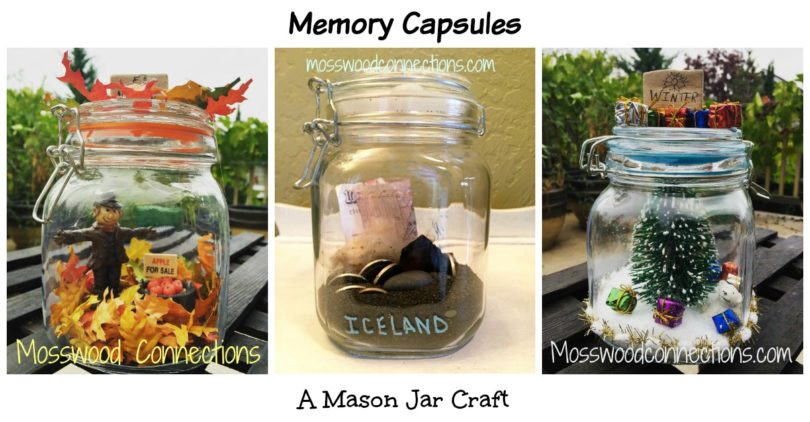 Art and Craft Projects for Kids
Mason Jar DIY Decor Craft
About once a year I take a couple of weeks off from my Mom and Wife duties to recharge. This past summer I went on a backpacking trip to Iceland's famous Laugavegur trail. It was an awesome adventure which I hope to repeat with L when he's a little older.
This page contains affiliate links. Please visit our disclosure page for more information.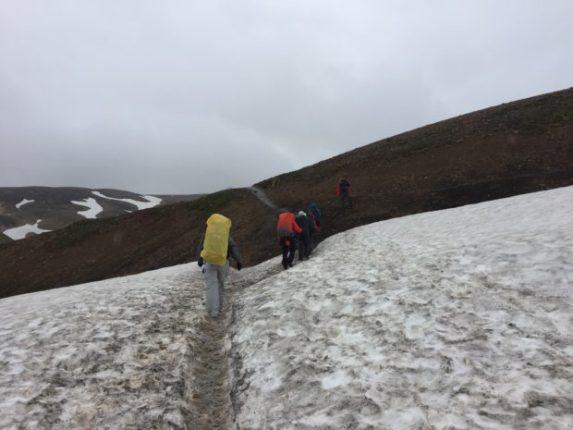 I was on the trail for 5 days, and the landscapes were just awesome! I hiked across glaciers and over ice bridges, through dessert and Chaparrals.  I crossed a handful of glacial rivers and traversed an obsidian field.  What can I say? It was simply AMAZING.  Along the way, I picked up souvenirs for L. Pebbles and sand, wool from the sheep that roam free in the highlands and a small piece of obsidian.
Making a Memory Capsule DIY Mason Jar Decor Craft
After a warm homecoming, I eagerly handed him his loot along with some Icelandic coins and a few bills. He loved it and quickly came up with a clever way to display his souvenirs.  He ran into the pantry and grabbed a hermetic mason jar in which he carefully arranged all of the items I'd brought back.  Then with a chalk pen, he labeled it Iceland.  He placed it on top of the piano and proudly shares it with anyone who visits.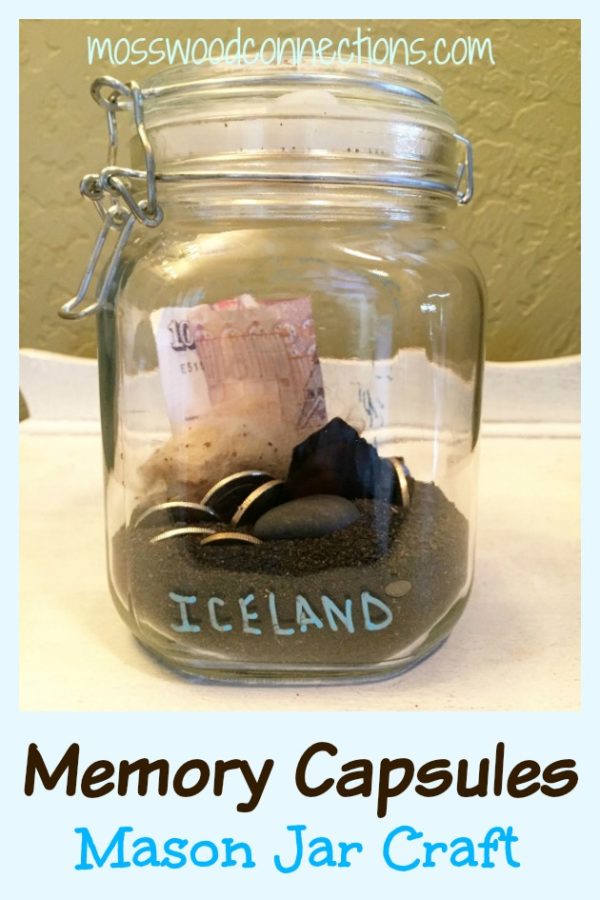 Since then, he's asked to make more memory capsules but since all of our jars were already in use I kept putting it off. This weekend a strong weather system rolled through the Pacific North West and in anticipation, we ran to the craft store to load up on supplies so that we would have something to do while taking shelter from the storm. L made a B-line to the jars and so of course, I obliged.  I gave him a budget to work with and then he went through and picked out all of the odds and ends he needed for his creation.
A Simple Craft Your Child Can Make
I really enjoyed this craft as I was mostly a spectator.  Not that I don't like to actively participate in crafting with L, but sometimes it's really nice to sit back and watch his creativity unfold.
If you're looking for a fairly easy and fun craft for your child to work on independently then this Memory Capsule Mason Jar Craft might be the project for you.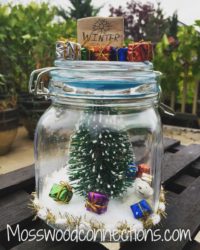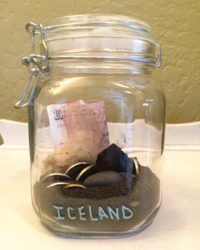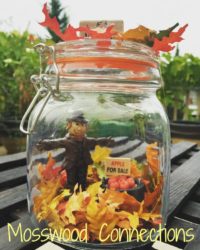 Materials needed to make your own Memory Capsules Mason Jar DIY Decor Craft
Instructions on how to make your own Memory Capsules Mason Jar Craft:
The beauty of this project is how easy it is to do. So often when I make crafts with L the craft we are making becomes our main focus. This craft is so simple to do that L was able to do it on his own which gave us more time and space to chit chat while he was creating his mason jar craft. He did use a glue gun to anchor some of the pieces and burned himself in the process so we switched to glue dots for the pieces he wanted to anchor.
More Mason Jar Crafts:
50 Best Ways to Use Mason Jars
25 Mason Jar Crafts that will Get You Excited for Fall