Jingle Bell Ornament Perfect for Your Christmas Tree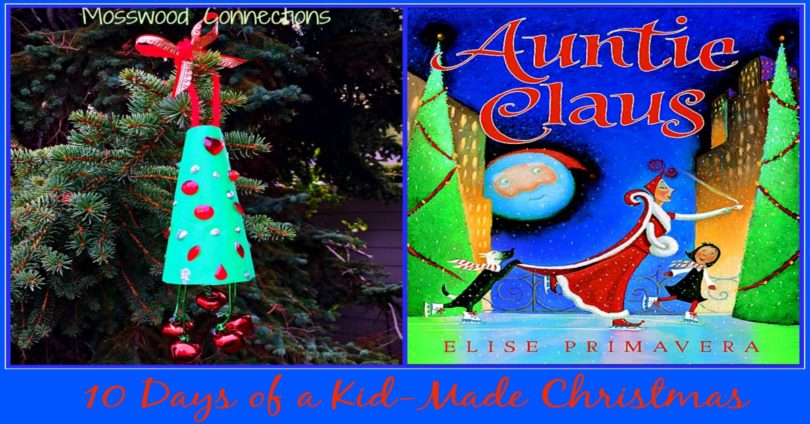 Book Inspired Kid-Made Ornament
At Christmas play and make good cheer, for Christmas comes but once a year. -- Thomas Tusser
We were invited to join the book inspired 10 Days of a Kid-Made Christmas party. Since we love books and we have fun crafting with the kids, we were excited to join in and create our own book inspired ornament.
This page contains affiliate links. Please visit our disclosure page for more information.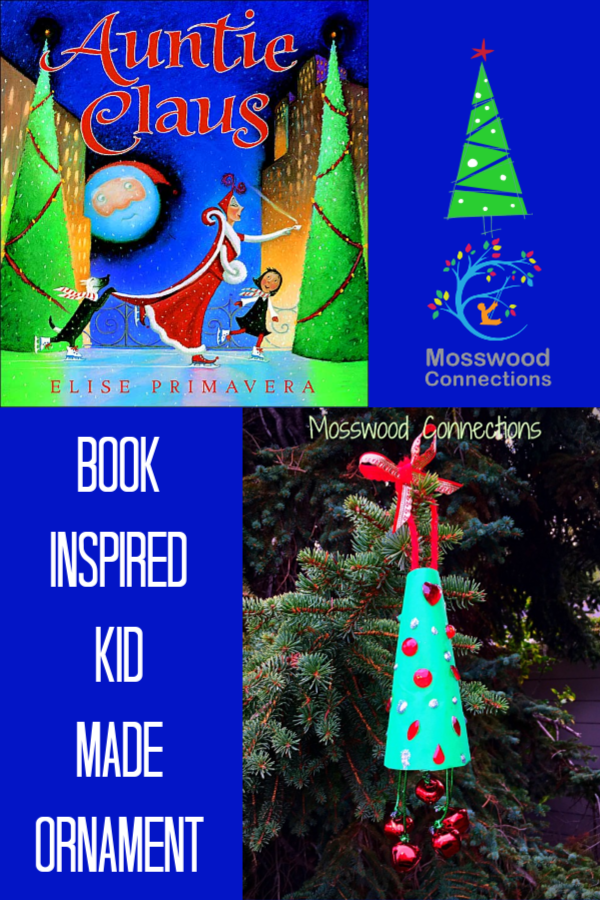 Our Jingle Bell Christmas Tree Ornament was inspired by the book Auntie Claus deluxe edition
 by Elise Primavera.
Auntie Claus is a lively character who is sure to capture the hearts and imaginations of young children. A young girl, Sophie, becomes determined to find out where her aunt disappears to once a year. Sophie not only discovers some surprises about her aunt, but she also learns that it is better to give than to receive. Because the father in the story owns a jingle bell factory we wanted to have some bells in our ornament.
A Musical, Sensory Toy
After we had made the Jingle Bell Christmas Tree Ornament, I realized what a great sensory toy it was. My young friends just wanted to shake the ornaments and make jingle songs. It put us in quite a festive mood.
Materials for your own Jingle Bell Christmas Tree Ornament:
Small disposable cups
Yarn
String and Ribbon
Paper
Glue
Tape
Decorations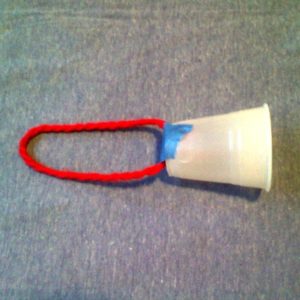 Instructions on how to make your own Jingle Bell Christmas Tree Ornament:
First, we tied a piece of yarn and glued it to the bottom of the cup. Then we put a piece of tape over the yarn to make sure that it was secure.
Cut strings and have the kids thread the strings through the bells. This is a great fine motor activity.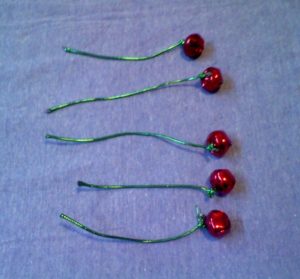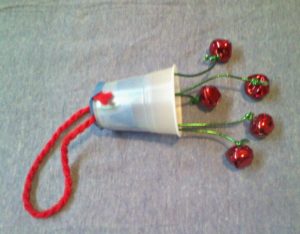 Have the kids tape the strings inside the cup.
Roll the paper into a cone shape and glue the edges down. Make sure to leave an opening at the top of the cone for the yarn to go through.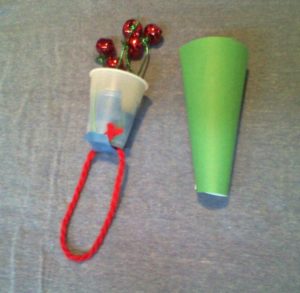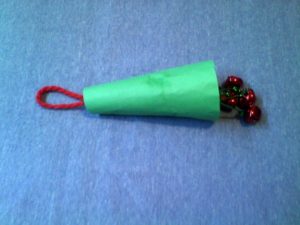 Put glue around the outside of the cup and slip the Christmas Tree Cone over the cup.
In the spirit of the message of the book, we made a rule that whenever the bells have jingled a compliment or a hug has to be given away to someone else. We are looking forward to a lot of jingling and a lot of giving in our home this year.
70+ Kid-Made Ornaments Inspired By Children's Books
We have teamed up with amazing bloggers to make book inspired ornaments. Melissa from Mama Miss is hosting the 10 Days of a Kid-Made Christmas party – go and take a look at the 70+ ornaments.