Going for Gold with a Leprechaun Trap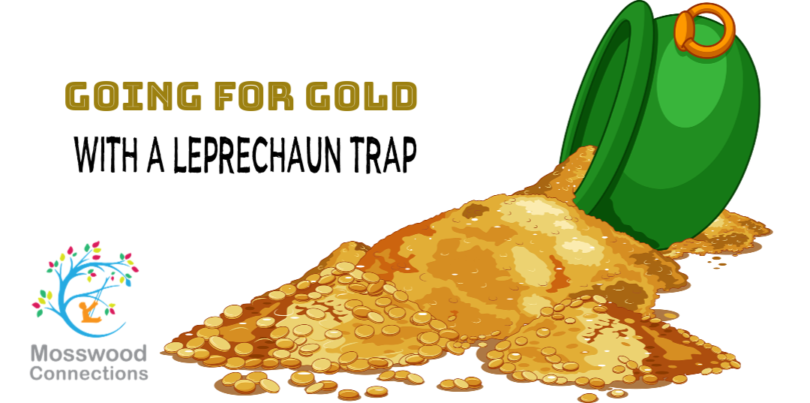 Parenting Creatively
And above all, watch with glittering eyes the whole world around you because the greatest secrets are always hidden in the most unlikely places. Those who don't believe in magic will never find it. Roald Dahl
One of the best parts of raising children and working with young children is their belief in magic. The time in life when we can let go of all doubts and leap into the joy of magic is so brief. So last year I decided to make Saint Patrick's day as magical as possible for my son.
Of course, Saint Patrick's Day means leprechauns and gold to our family. (If you want to learn more about the history of Saint Patrick's Day History.com has a lot of resources for you.)  The first thing we had to do was to make our leprechaun trap.
This page contains affiliate links. Please visit our disclosure page for more information.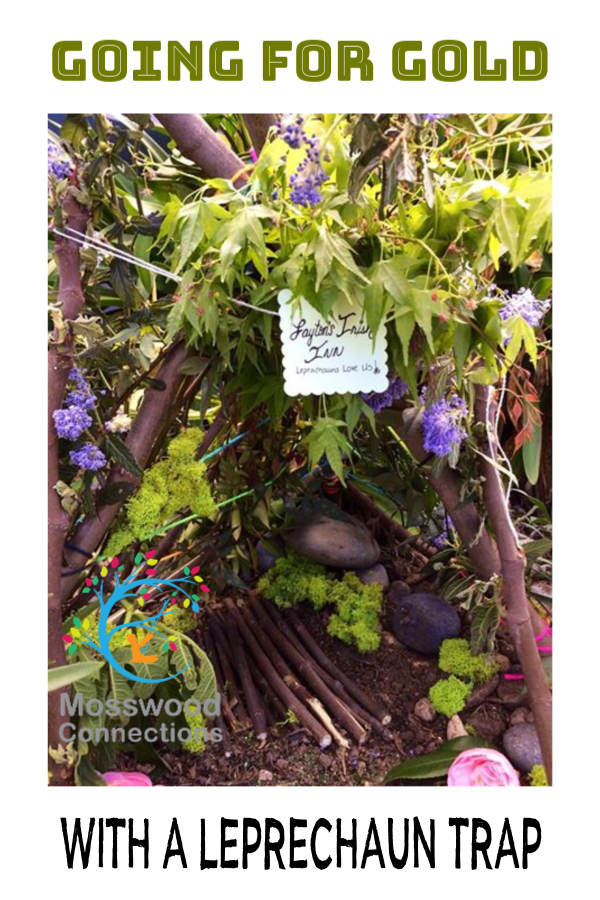 Making the Leprechaun Trap
We chose the best spot in our garden for trapping leprechauns and my son went to work. He was so excited by the idea of trapping a real live leprechaun and he took a great deal of time deciding how to make the best trap.
I wanted him to explore his own creativity so I brought out a few items and then stepped back to enjoy watching his imagination take him to a magical world. He tried to make his leprechaun trap as inviting as possible with a path strewn with glitter and a welcome sign he asked me to make for the small visitors that he expected.
The best surprise was the secret that I had planned for the next day. When he woke up the next morning he raced to see what his leprechaun trap had caught. Now, as we all know, leprechauns are wily creatures so they had managed to escape the trap, but they left their "gold" behind. Layton was super excited to find the little nuggets of gold (tiny pebbles I spray painted gold) and ran inside to show my husband.  Little did he know that this was just Stage One of my master plans.  I had gone by our local jewelry store the day before and asked them if they would buy my son's St. Patrick's Day gold. I left the owner some money, just enough to convince Layton and Lara(our neighbor)  that the gold was real, and made an appointment to come back the next day with the kids. After school, I took the kids to the jewelry store to sell their gold.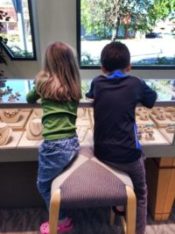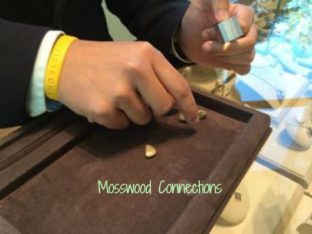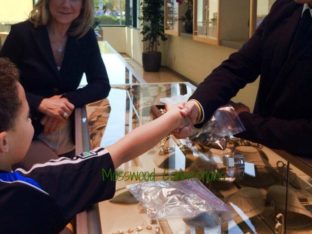 The jeweler at the store, Alex, could not have been any kinder. He acted like L and his friend were his most important customers in the store. He brought out his jewelry display tray and had the children put the gold there to be inspected.
After the gold was inspected and weighed, Alex offered to buy their precious treasure and a deal was made. I know that this was an elaborate effort to add more magic into my son's life but it was all worth it to see his eyes shine and his belief in magic live strong in his heart. We won't be doing this every year but on that day I knew that I had created something worth more than gold. I had created a magical memory for me and my son. On that day we both believed in magic.