Easy Stamped Salt Dough Ornaments
Memories are made along with holiday crafts.
Each child can personalize their Salt Dough Ornaments and keep it as a treasured holiday decoration or they can give it as a gift.
These Salt Dough Ornaments are some of our favorites.
Every year when we bring out the decorations to prepare for another special holiday we look forward to seeing the decorations that the kids have made over the years.  As we bring them out and look at them, the decorations become a visual timeline of sorts. The decorations that were made represent a treasured time in the past. Making new decorations gives us a time to treasure the present. You can also treasure learning and turn this activity a reading game by making letters or stamping words into the salt dough ornaments.
This post contains affiliate links. Please visit our disclosure page for more information.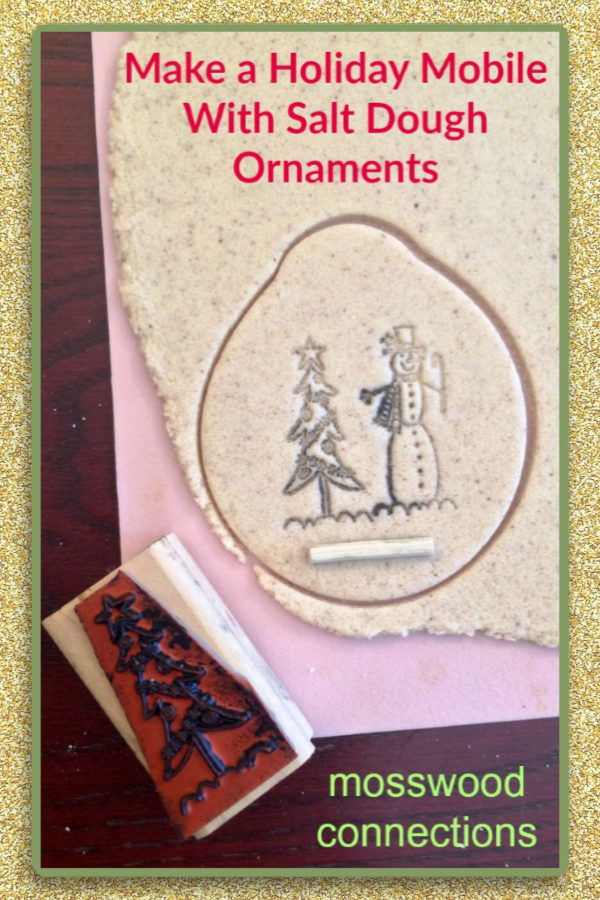 Salt Dough Ornaments can be used year round!
Target Skills for Salt Dough Ornaments:
Perspective Taking
Gift giving
Fine Motor
Sensory
Materials Needed to Make Salt Dough Ornaments:
Instructions on How to Make Salt Dough Ornaments:
First, make the salt dough: Dissolve the salt in the warm water. Add whatever spices or scents that you want; I used cinnamon, nutmeg, cloves and a few drops of vanilla. Lavender oil or flowers would make a soothing scent. Mix for a moment. Add the flour and knead until the dough is consistent and smooth. You can also use the bread hook on a mixer to knead the dough.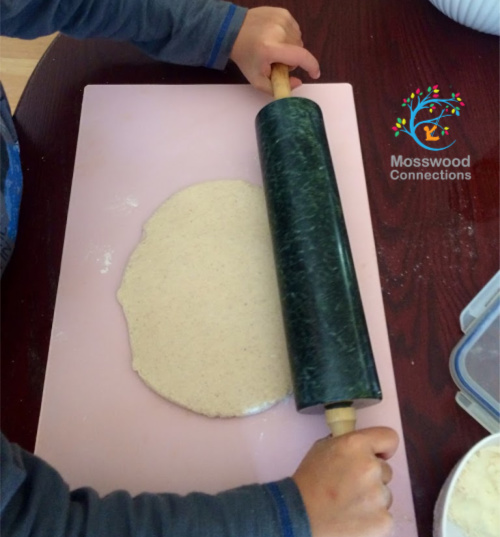 Rolling Salt Dough to Make Ornaments
Roll to about ¼" thickness directly on the cooking parchment.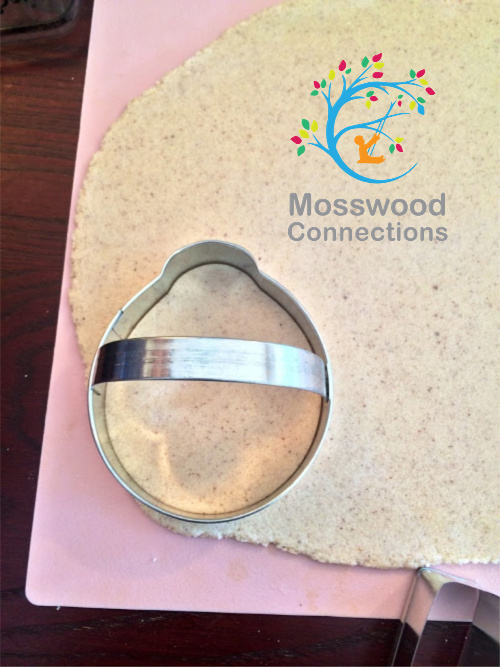 Salt Dough Ornaments Shapes
Use cookie cutters to cut out shapes.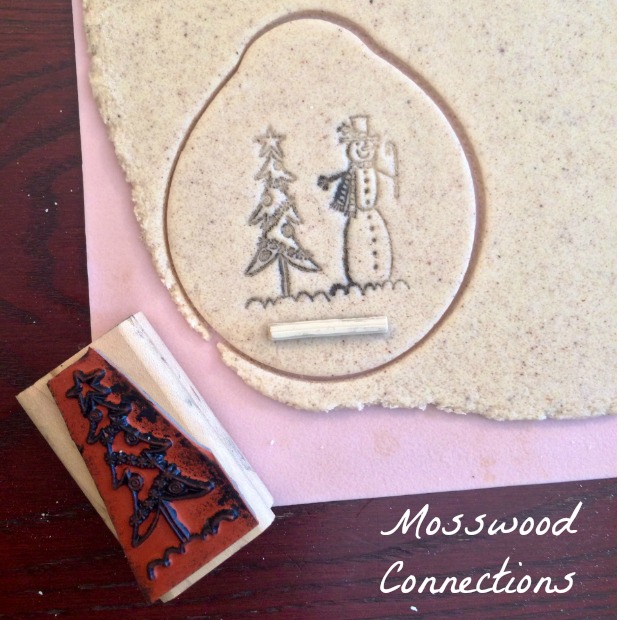 Make Salt Dough Ornaments
Stamp image on cut the out shape.
Remove the extra dough.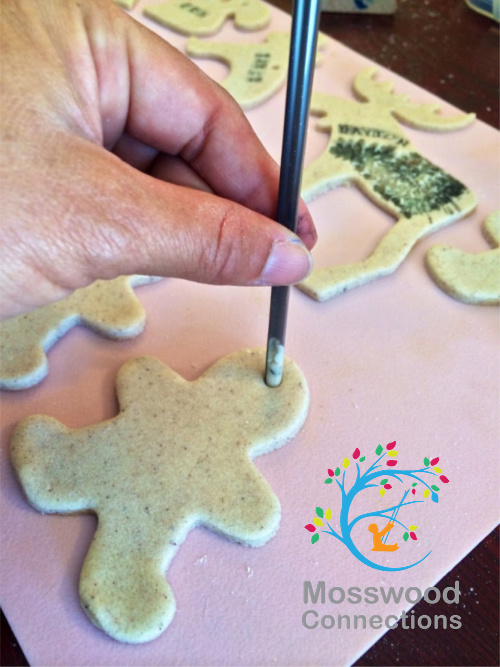 Poking Holes for the Salt Dough Ornaments
Use the straw to make a hole.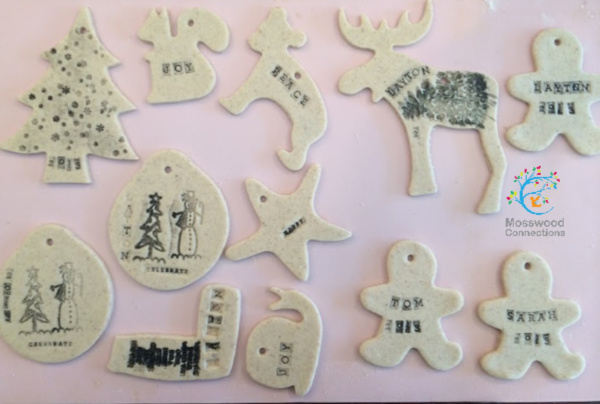 Bake the Salt Dough Ornaments
Bake at a low temperature (170◦) for 3-4 hours.
Allow the salt dough decorations time to cool. If you want to add color you can paint them. Thread ribbon through the hole. You can make a mobile like we did, hang them from branches or glue a magnet on the back. Do you have any other ways to use your ornaments?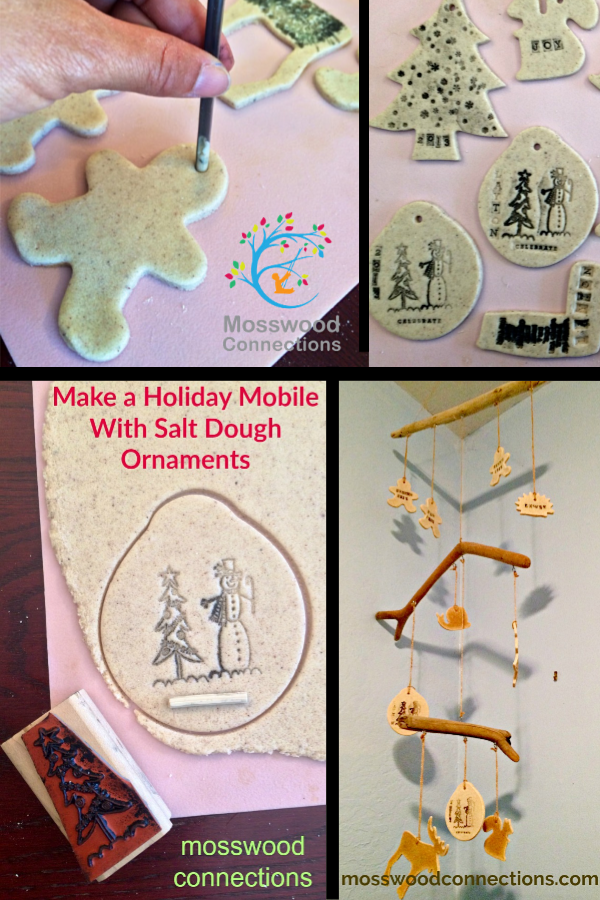 Salt Dough Ornament Mobile