Autism
Social stories are great tools for explaining new situations or expectations.
Often, when children are unsure of what they should expect and what behavior we expect from them, they can become confused and act out. Social stories became a popular tool to help children with autism through the efforts of Carol Gray. You can read more about it on the Carol Gray Center website. This method helps children with autism spectrum disorder understand particular situations and by doing so, minimize the stress of the unknown.
This post contains affiliate links. Please visit our disclosure page for more information.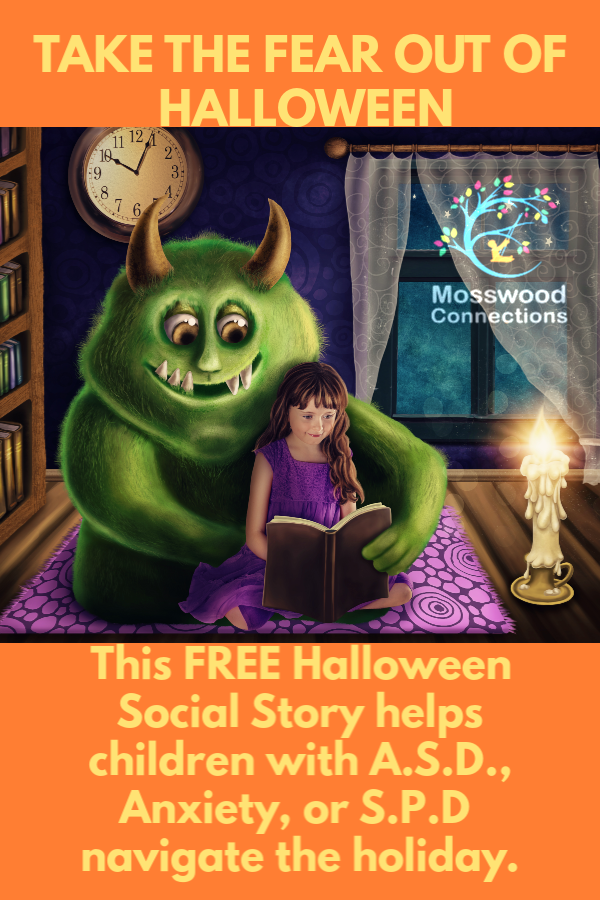 Before I started working with children with special needs, I would make my own social stories for my daughter. The first time we went to Disney Land I made a book about where we were going, what we would be doing and how we would be doing things. I would add in details like what treats she could expect and how long we would spend in one place. It seemed to work like magic. There were no tantrums, transitions were easy and everything went smoothly, which for a two-year-old is fairly impressive. Making and reading a Halloween Social Story with your child can make the day go more smoothly.
Here is a Halloween Social Story to help your child handle the holiday and have fun.
Feel free to personalize it for your child. Add your own pictures to visually illustrate the concepts.
Download the PDF version of our Halloween Social Story here.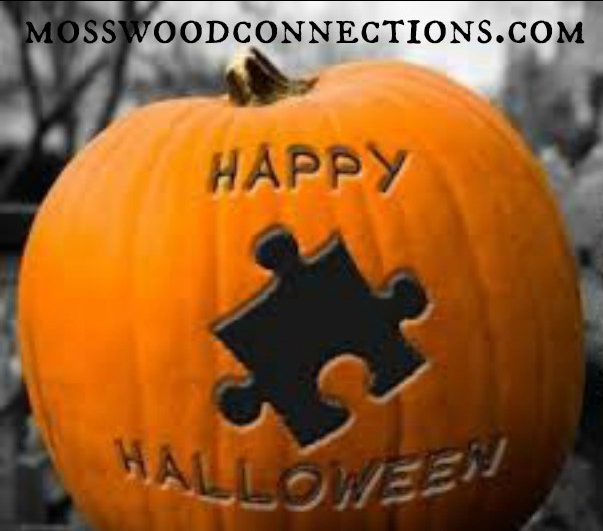 Halloween Social Story
My name is _____________________.
Soon it will be Halloween.
Lots of people like to dress up in costumes for Halloween. They dress up because it is fun.
When children wear costumes they are still the same child inside the costume. The costume may look different but really the child wearing the costume is the same child.
There are many costumes that are soft and feel good to wear. I can wear a costume, too! I may wear a ________________ costume.
On Halloween, different kids like to do different things. Some kids like to go to a party. Some kids like to go trick-or-treating. On Halloween I want to_____________________________________________.
Halloween is exciting so sometimes there can be too much excitement. When I feel too excited I can take a break or _____________________________________________________.
It is important to stay safe on Halloween. Kids need to stay with an adult. Kids need to always stay on the sidewalk and wait until an adult can take them across the street. I will only go to houses where the light is on and the house looks friendly.
I may get lots of treats on Halloween. I can eat ______ number of treats on Halloween. I will save the rest for later. My ________________ will let me know when I can eat my treat.
I will have fun on Halloween!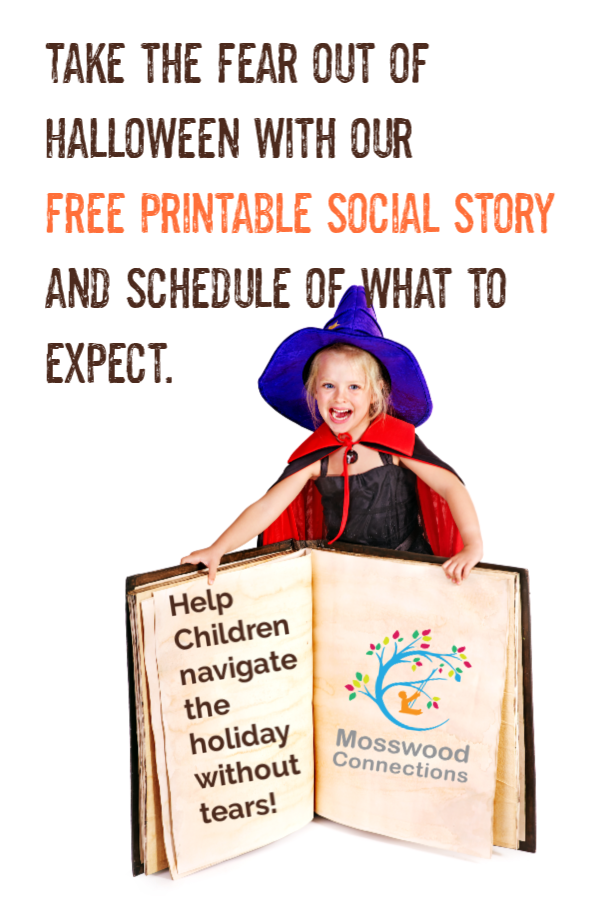 Make a schedule to make transitions easier. Add pictures when possible.
(Sample)
My schedule on Halloween will be:
1) Wake up and have a normal morning routine.
2) Get ready for school. Remember to bring my costume.
3) Change into your Halloween costume at school.
4) Enjoy the school's Halloween Parade.
5) Change into regular clothes.
6) After school, we will get ready to go trick or treating.
7) Change back into costume.
8) Meet up with friends.
9) Go Trick or Treating!
10) Come home and get ready for bed.
You can find more free printable Halloween social stories for kids with autism at And Next Comes L.