Drawing For Visualization & Reading Comprehension
Educational Activities
Reading Comprehension is critical for a child's future success in school. Drawing For Visualization is one way to foster both understanding and love of books.
Many people are visual thinkers. They think in pictures, so when they are reading or listening to words there is a constant translation going on in their heads. For example, when you say "cat" they have to take that word and translate it into a picture. This translation system that visual thinkers use can work extremely well for many things, particularly when the words are simple but when the ideas presented in a reading passage become more difficult it can cause some issues with reading comprehension. This visualizing activity is used by educators and therapists to help strengthen their student's reading comprehension skills.
This page contains affiliate links. Please visit our disclosure page for more information.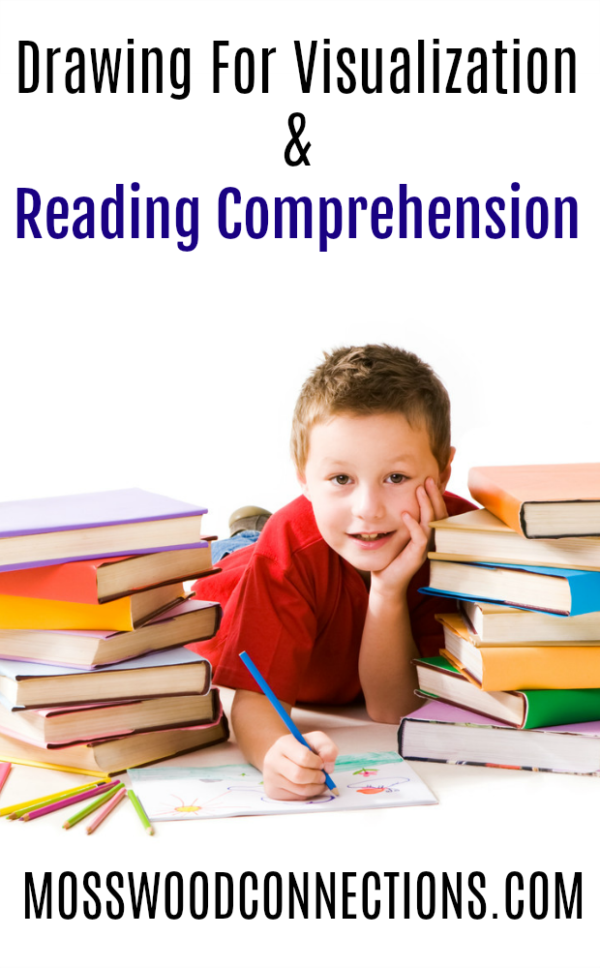 Target Skills for Visualization While Reading:
Reading Comprehension
Critical Thinking
 Materials Children Need to Visualize About What They Read:
Instructions on How to Use Drawing For Visualization & Reading Comprehension:
As you read with the child(ren) have them draw what they "see" while you are reading. Encourage the child to also write any word that catches their interest.
For very early readers you can allow them to see any illustrations in the book but for all others hide the illustrations. After you have read the passage, check in with the child about what they drew. If the passage came with an illustration compare what they drew to what to the illustration in the book looks like.
If the illustration that the child draws does not reflect the information that was read to them, go back and highlight keywords. Discuss what those words mean. Draw a picture together that illustrates the meaning of those words.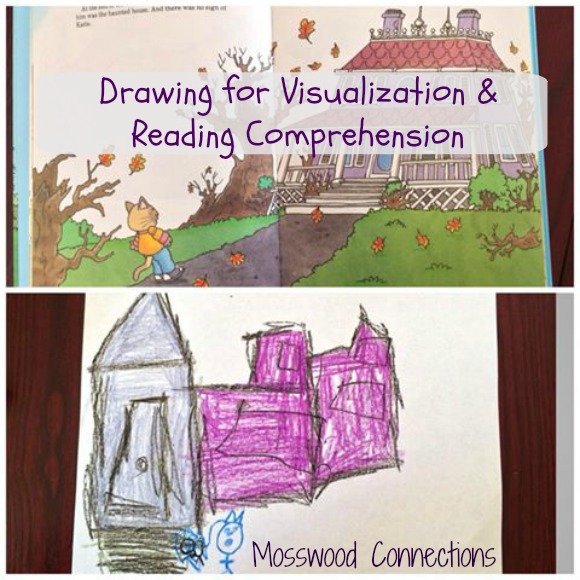 Once the child has drawn a series of pictures to illustrate a series of passages in a story have them "read" their drawings to you. Talk about how their story is the same or different from the story that you read to them.
In group situations, have the children compare their "picture stories" If the child shows that they do not have the comprehension skills to draw pictures that correctly mirror what was read to them simplify the activity by saying phrases like "green cat jumping" and have them draw what they heard you say.
Add complexity to the passages as the child demonstrates that they are understanding. After the child has demonstrated that they can draw a picture showing that they understand a simple passage then present more difficult passages. You can highlight any particular sentences that you want them to pay attention to.
Encourage them to write any vocabulary word that they do not understand. Have them guess what the words mean before giving them the definition.
There is magic in watching a child's mind grow and expand as they start to comprehend the world of literature as their reading comprehension improves.