Tips on Ways to Help Prepare Your Child for School
I remember summers growing up. They promised endless days swimming in the pool, rambling around with my brother and sisters and getting bored. The only structured activity we had was the drop in recreation program at the local school. Our parents didn't worry about enriching our education. They took us to the library every week whether we were in school or not. But for children who have special needs, children going to school for the first time or children going to a new school, the beginning of the school year can be stressful. As parents and educators, we need to think about whether or not we needed to "prepare your child for school" in the fall.
This page contains affiliate links. Please visit our disclosure page for more information.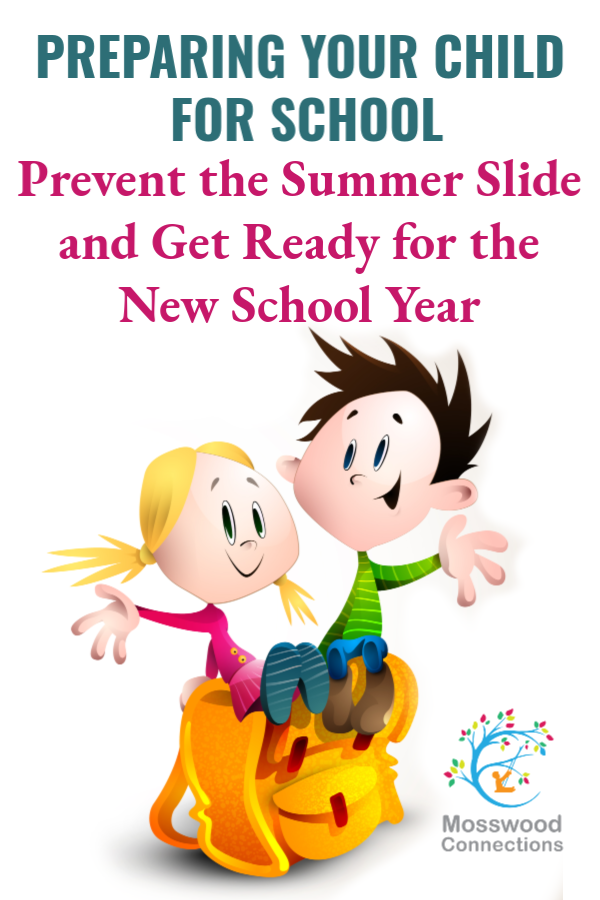 Do you need to spend time this summer to prepare your child for school in the fall?
The answer depends on your child. You know your child best. Are they going to a new school? Are they struggling with any of their schoolwork? Do they benefit from a regular schedule? Do they forget what they have learned over the summer? Are there things that make them anxious about school?
If you answered yes to any of those questions then perhaps you should consider ways that you can prepare your child for school. Spending time over the summer helping them be more prepared for school will help them when summer is over and it is time to start school again.
Here are tips to help your child prepare for school in the fall:
Read! Read! Read! Reading fluency is one of the best ways to prepare your child for school no matter what grade they will be starting. Your local library will have a summer reading program. Scholastic offers a fun free online Summer Reading program, too.
Get in touch or keep in touch with other families who will be attending the same school as your child. Seeing familiar faces on the first day of school really helps
Spend time at the school. This is especially important if your child is attending a new school. Take your child to the school, wander around, get to know the campus.
Keep your child on a schedule. This is particularly important for children with special needs. We have found a great deal of regression with many of our clients when their schedule is too loose. If your child is not dependent on a routine you can be looser in the beginning of the summer and then get them back on a school day schedule a few weeks before school starts.
Talk about their feelings. Have them draw or write about going to school; keep it positive.
Try to meet the new teacher before school starts. Our school district puts the class list up just a few days before school so we used to hang out at the school, looking through the windows. We could usually figure out who was in what class by looking at the classroom decorations. We often came across teachers working in their classrooms preparing for school to start and that was always a good time to start up a conversation.
Have your child be involved in getting school supplies.
Roleplay what school will be like in the fall. Have fun pretending!
Identify if there is anything in particular that your child should know before starting school.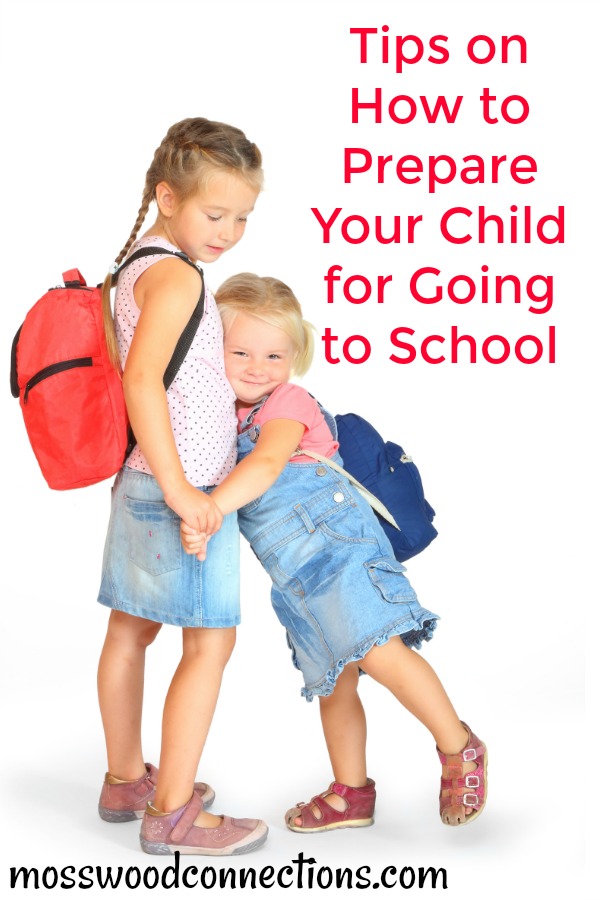 Those tips are general ways to prepare your child for school, here are some more tips to prepare your child for school by age and grade.
Preparing Children to Start Preschool:
Does your child get anxious when you leave them in a new environment?
If so, start dropping them off with a friend for a few hours. If you have a drop in daycare nearby that you trust you can try that, too. If your child is very anxious, drop them off just long enough to calm down, then extend the time just a bit each time. Try not to pick your child up before they have calmed down. You want them to realize that they will be okay without you. You can have the friend or daycare provider contact you as soon as they've calmed down. First-time parents, please trust me. My mother had a daycare for 25 years. I can't tell you how many times I saw the children scream bloody murder until the moment the parent walked away. If your child takes an extended period of time to calm down then maybe you want to rethink dropping them off at preschool. Your child may adjust better if you can stay with them for a few weeks or so.
Is your child able to play independently with other children?
If not, spend some time having playdates with other children. It's even better if you can arrange playdates with other children who will be attending the same school and grade. Let the children work things out by themselves as much as possible. Highlight and praise positive behavior like sharing and cooperation.
Preparing Children to Start Kindergarten:
Contact your school and ask what they expect your child to know before they start kindergarten. Most schools will send out an information packet to parents of new students. Around here, beginning kindergartners are expected to be able to write their names, recognize and write the alphabet, recognize numerals and have number correspondence up to 10, draw simple drawings, know the days of the week, the seasons, colors, shapes, prepositions and be able to sit a desk for up to 20 minutes for table time work. Summer is a great time to make sure that your child will have the basics that they need before starting kindergarten.
If your child has had a challenging time in elementary school, middle school/junior high or high school these tips can help:
If you know of any areas that your child is struggling with, then summer is the ideal time to improve those skills. Your child will feel more confident if they are not behind the rest of their classmates. Take advantage of online resources. Enroll in classes or get tutoring.
We "pre-load" during the summer. By that I mean we find out what curriculum and books the teachers will be using in the grade your child is entering. Most school districts have their curriculums for each grade available online. If they don't you can ask the school counselor to help you get that information. Then we spend time over the summer learning the material that will be presented.
Preparing your child for middle school, junior high, high school or college:
Okay, I know that this is a broad timeline but the advice is basically the same. Identify what will be new and different at this next stage and think about whether you need to practice any skills. You can ask your school about local resources.
For example, students going to middle school/junior high will start having lockers. Can they open the locker? They will have to change for gym, carry all their belongings in their backpack, be on a different class schedule and organize their own work.
For students going off to high school think about if there are any new responsibilities for the student. Is your child prepared?
There are many new responsibilities for students going off to college/university. Read about How to Prepare Your Child for Freshman Year. If your child has any special needs be sure to contact the accessibility office before starting school. Find out what services and programs are available for your child so that they can get the most out of their college experience.
Our last word of advice for you is to try not to worry about the transition too much. Be sure to have more fun than work! Summer is a precious time. It is a great opportunity to make lasting memories.