The Secret of Sarah Revere Reading Guide and American Revolution Study Unit
American Revolution Study Unit
"Books make great gifts because they have whole worlds inside of them. " — Neil Gaiman
American Revolution Study Unit
We have a fantastic American Revolution Study Unit! Experience The American Revolution through the eyes of a young girl right in the middle of the action. Facts and events about the revolution are woven in throughout the novel. One of the most interesting aspects of the book is how gossip and rumors played into the chain of events that took place. This book and our reading guide are a great addition to any study unit of American history.
This page contains affiliate links. Please visit our disclosure page for more information.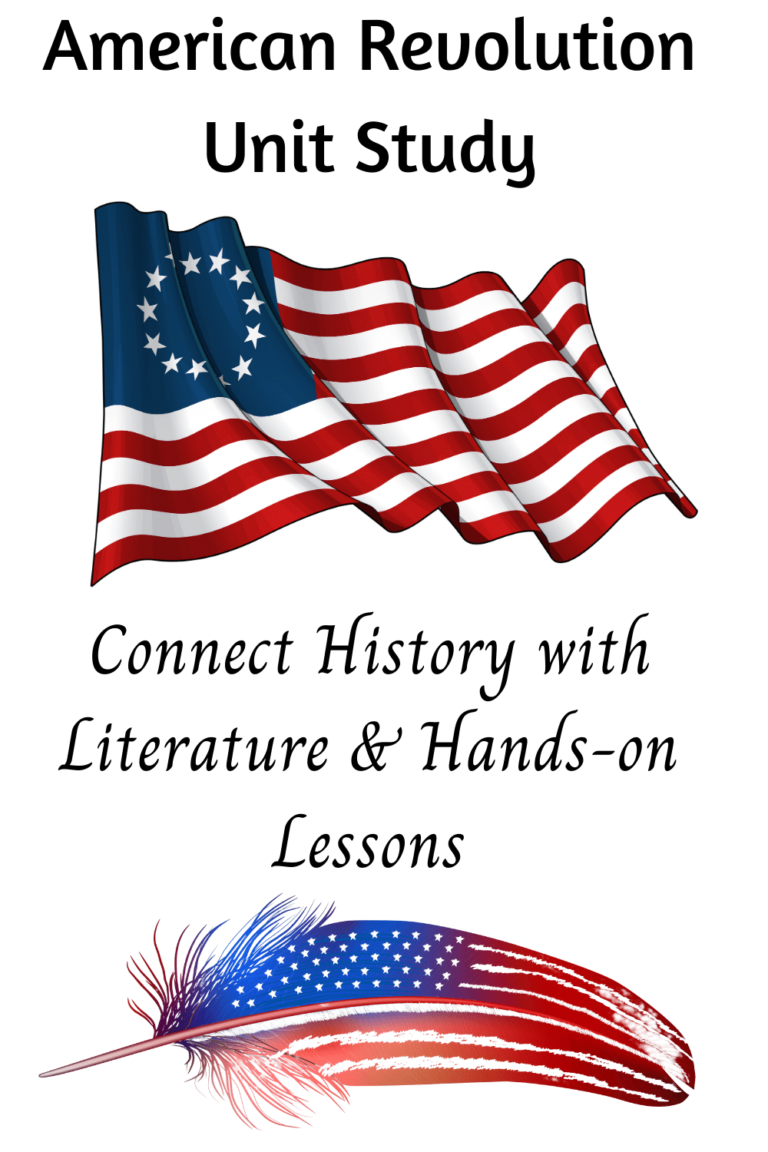 The Secret of Sarah Revere by Anne Rinaldi Reading Guide and American Revolution Study Unit
This story is about The Secret of Sarah Revere
, the thirteen-year-old daughter of the famous Paul Revere. She has to cope with the family tension when her father is riding to other towns to warn them or spread the news. She knew more than most about the revolution, and she was very scared of the power of the secrets she had. It starts out in Watertown then Sarah, the narrator, flashes back to Boston then returns back to Watertown at the end. She tells about all the drama and rumors in Boston and in her family. With thoughts of her stepmother too involved with a family friend, she didn't know what to believe.
Grade Level 3, Lexile Rating 550L, AR Level 3, DRA Level 28, Fountas Pinnell M Guided Reading N
Book Extension Activities for The Secret of Sarah Revere
Resources About The American Revolution
Book Lesson Plans and Activities
The Phantom Tollbooth by Norton Juster – Children can relate to the doldrums of boredom and the idea of being magically transported to a land with wacky characters and delectable words was enchanting.
The Pharaoh's Secret by Marissa Moss Filled with intrigue and surprises, the novel skillfully weaves history with a personal story full of heartache and family tensions that will entice and enthrall readers.
The Secret Garden by Frances Hodgson Burnett tells an inspirational tale of transformation and empowerment. Mary of The Secret Garden is a character that has sparked the imagination of children for decades and served as an example of resilience and spunk.
The Indian and the Cupboard Lesson and Activities by Lynn Reid Banks – The book is rich with concepts and topics to discuss from magic to history to friendship and this book will enthrall even the most reluctant reader.
A Long Way from Chicago by Richard Peck is written as a series of vignettes that are funny snapshots of life in rural America during the depression. The humor, simple language and short story format make this book accessible to struggling readers.
Catherine, Called Birdy by Karen Cushman takes place in medieval England in 1290. Birdy is the 14-year-old daughter of an English country knight who is very inventive and humorous