Praying for Strength
Do you ever find your children praying for strength?
This afternoon I was reflecting on the events of the weekend and I found myself revisiting one particular moment that deeply touched my heart and has made me re-visit my childhood prayers. When I was a child and facing a difficult situation I remember praying to God for capricious miracles. It went something like this "Dear God, I'm so sorry for, not listening to Mom, I should have checked my pant pockets before loading the laundry into the washing machine. I tried washing them again and again, but the ink won't come out. I'm gonna be in big trouble. God, if you help me, I promise I will be good for the rest of my life. I will always check the pockets and I will ALWAYS listen to my Mom. Please help me, please let the ink come out of the clothes" or something like this "Dear God, I really want the red bike I saw at Service Merchandise. I want it more than anything. I beg you to let my parents get it for me. I promise to never ask for anything ever again and I'll be kind and give him my old bike to a less fortunate child". But it never went anything like this "Dear God, I pray for you to give me strength and courage….."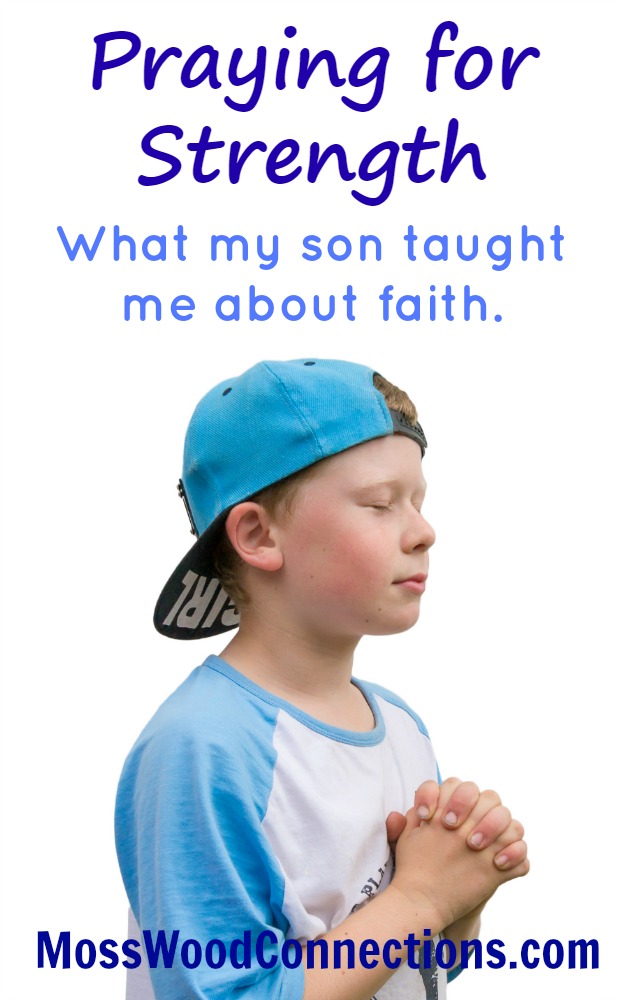 Faith can provide the strength and comfort needed to meet the challenges life offers.
These are the exact words that came out of L's mouth this past Sunday when he thought that he'd lost his favorite Pokemon deck. We searched high and low and our last hope hung on finding them in the market that we had been to earlier that day. Just before we got out of the car, L asked for a minute to pray. He didn't pray for the Pokemon cards to be miraculously reunited with him, he prayed for strength and courage so that he may accept disappointment more gracefully. I found this to be profoundly wise, after all, he's only seven. He was preparing himself to deal with the most likely, yet least desired outcome by praying for strength, not for a miracle but strength. Life has many uncomfortable challenges, but I know that L's faith will provide him the strength and comfort he needs to meet these challenges.
We did end up finding the Pokemon deck which sure felt like a miracle to my son.