Make Your Own Splat Picture: Fine Motor Fun!
Art and Craft Projects for Kids
What art offers is space - a certain breathing room for the spirit. -John Updike
Anytime that we combine fine motor skills, storytelling, and creativity, we feel satisfied.
Once upon the time in the Land of Creativity there lived a lonely ink bottle. It sat on the art desk feeling lonely for many days. Until one day an eye dropper came rolling by and they began to talk. The eyedropper asked the ink bottle if they could play. The ink bottle happily agreed. When they were done playing they looked down at the beautiful splats that they had created. The stickers and watercolors saw the splats, too, and they got excited. "Can we play, too?" they cried. And that is how beautiful splat pictures were created.
This post contains affiliate links. Please visit our disclosure page for more information.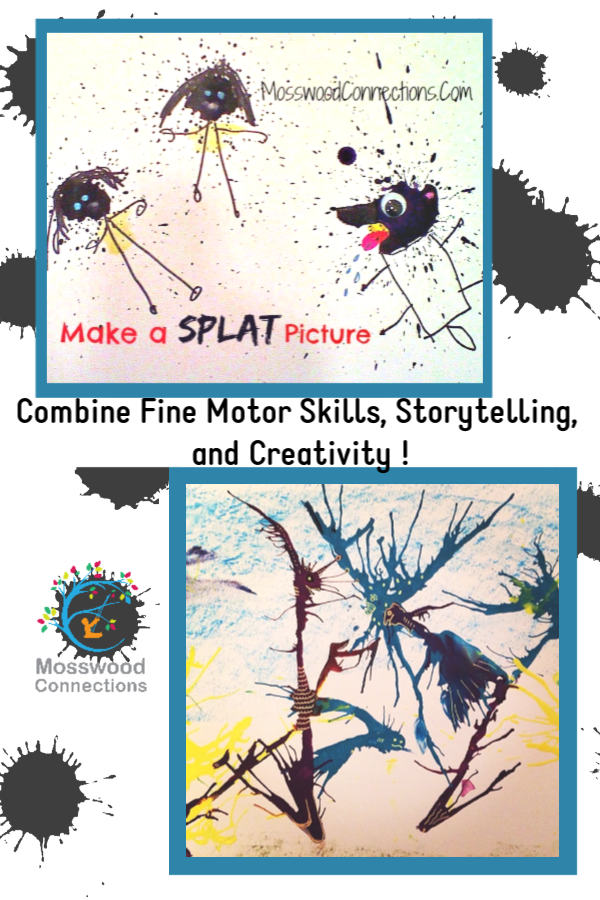 An art activity that encourages fine motor skills and breath support
Objectives:
Fine Motor
Finger Control
Story Telling
Materials:
Liquid ink (If you don't have liquid ink you can use watered down paint.)
Eyedropper (You can put the ink or paint into small containers and pour but using an eye dropper works on using the thumb and forefinger.)
Paper
Marker
Watercolors
Shapes (Optional)
Stickers (Optional)
Instructions:
Set up a large work area-the splats can be messy.
Use the eyedropper to make splats on the paper. This is a good way to work on fine motor skills by using the pincer fingers and practicing control. Add some science into the activity by observing what happens when you hold the eyedropper close to the paper and further away. Allow the ink to dry.
Decide what your splat looks like and then use the markers, watercolors, stickers or shapes to add features.
Tell a story about your splats.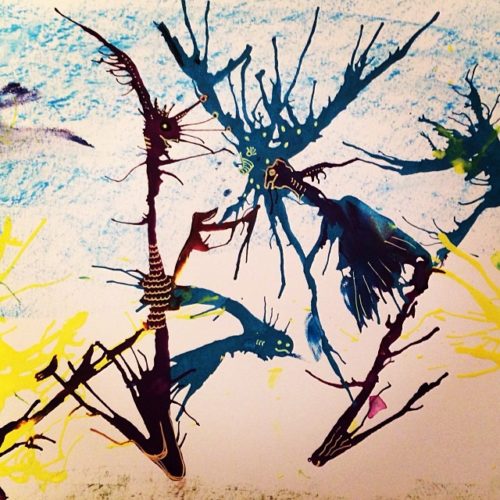 Connecting Art with Literature
We have been playing with ink and making ink splat pictures, both on purpose and by accident, for years. Then we discovered the Splat the Cat books by Rob Scotten and we knew that this activity is a perfect companion to the Splat the Cat series. Read the books, talk about the pictures and have the kids try their own splat inspired artwork.