Love Notes on My Sidewalk
This afternoon L and I were in our backyard working on homework when we heard our little neighbors laughter cascading into our yard. He immediately smiled and ran over to the fence to say hello. It didn't take long before they had conspired to get together for an afternoon of fun and before I knew it, I was sitting alone in our yard listening to the whimsical orchestra of children at play. That's when the idea of finding a way to connect with my child by expressing love and gratitude came to mind.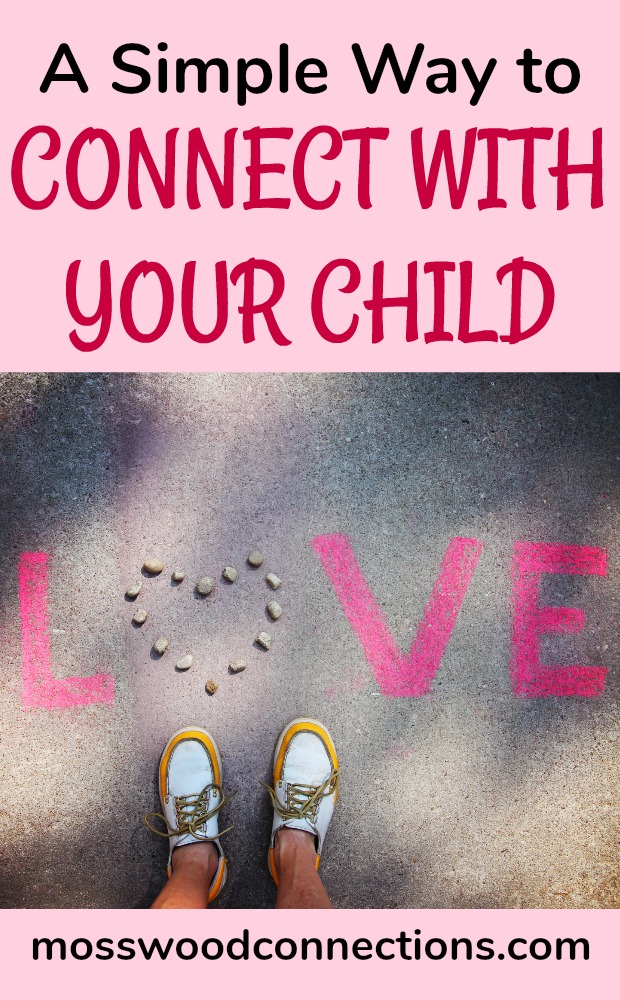 Love Notes on My Sidewalk; A Simple Way to Connect with Your Child
Unable to walk away from their laughter, I decided to spend my "free" time outside pruning trees and straightening up the front and backyards. As I gathered L's toys that he had left strewn across the front lawn, I felt a tinge of aggravation towards him for not remembering to put things back where they belong. And while those feelings are valid, and it is something that I addressed with him, hearing his sweet little laughter invoked an overwhelming surge of love and gratitude towards him that quickly evicted my feelings of annoyance. This is exactly what I signed up for. I LOVE being a parent to my silly, spontaneous, spirited boy. Some days are harder than others, but every day, no matter what, I love him to bits and he inspires me to be the very best version of me.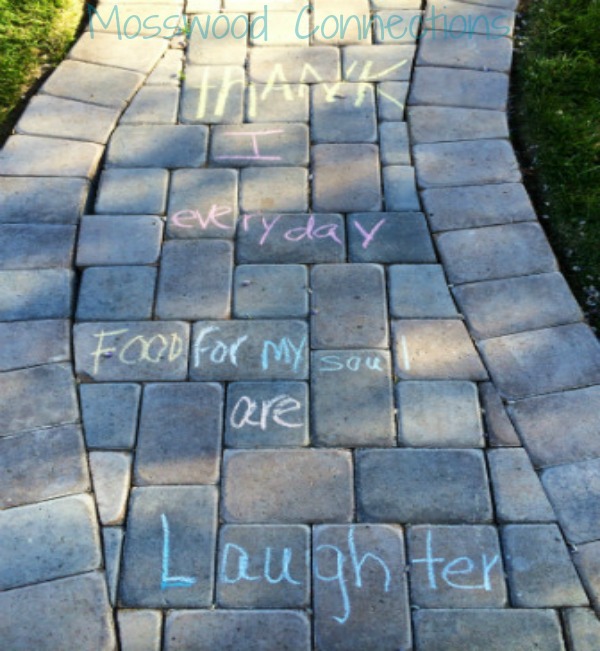 Finding ways to strengthen our connection.
With chalk in hand, I decided to profess my love for him right then and there on the sidewalk path to our front door. Upon his return, I happened to be at the kitchen window and I watched him as he walked towards the door reading my message. It was fun spying on him as he saw that what I had written was expressing love and gratitude for him. As his face softened into a warm smile I could literally feel the connection between us strengthening. I met him at the front door where he threw himself into my arms and gave me an earnest hug before looking into my eyes and telling me how much he loved my note. If you ever want to spend a little time to connect with your child writing a love note is a simple way to do it.
There isn't a day that goes by that I don't tell him how much I love him, but I think tonight's delivery of that message felt different to him and besides, who isn't flattered by love notes?
What are your favorite ways of expressing love and gratitude?