Felt Garlands
Have you and the kids ever made paper chain garlands? It was my grandmother's favorite way to decorate for any occasion. Not only did they make the room look lively, it was also a good way to keep us busy. Making garlands is an excellent way to develop fine motor skills. Our felt garlands actually work on buttoning and are reusable, making them perfect both for home and preschool settings.
This page contains affiliate links. Please visit our disclosure page for more information.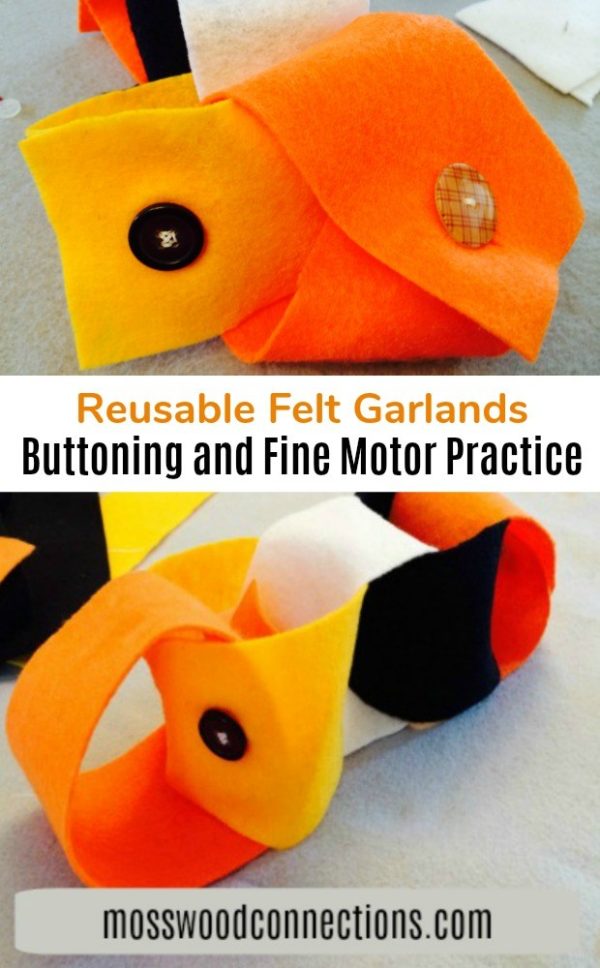 Felt Garlands for Buttoning and Fine Motor Practice
Felt Garlands are a modern twist on a classic decoration. Making garlands goes way back to ancient times. Ancient Egyptians made garlands to drape over mummies. Ancient Greeks used garlands to decorate their buildings and temples. Today they are often used as decorations for many celebrations.
Not only are felt garlands fun party decorations, making them helps children to develop a variety of fine motor and visual-spatial skills. It's easy to turn this craft project into a group project that encourages cooperation. Our felt garlands are perfect for therapy and preschool settings.
Target Skills for Making Felt Garlands:
Self Help
Pattern Recognition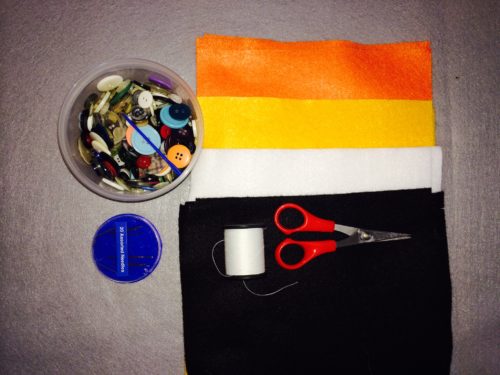 Materials Needed to Make Our Reusable Felt Garlands:
Felt
Needle and thread
Scissors
Buttons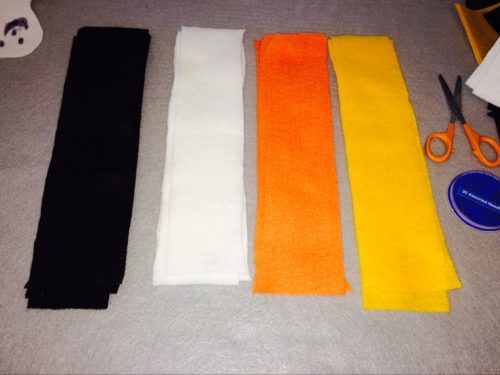 Instructions for This Unique Felt Garland:
Cut the felt into strips.
Sew button on one end. You can start with large buttons and reduce the size as the child learns to button.
Cut a slit in the other side.
Start buttoning!You can have the children make a pattern when they are linking the pieces together. Make the garlands in different colors and sizes.  Have the children work together to make the chain even longer. Write numbers on the garland links and have the children button them in the correct numerical order. Write the letters of the child's name on the felt garland chain links and have them connect them in the correct order to spell their name.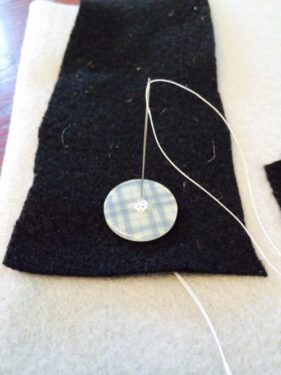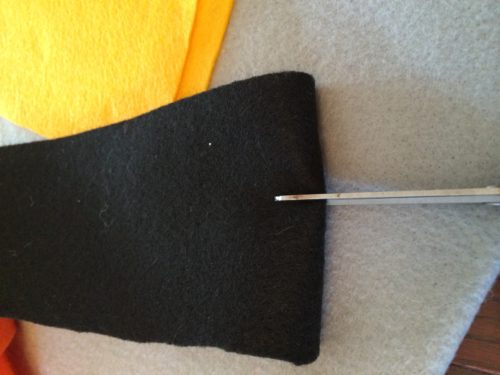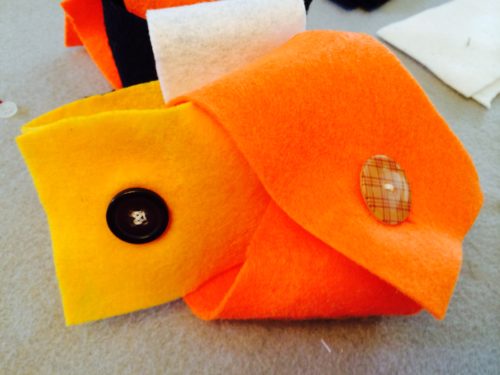 More fun paper chain or garland ideas: