Easy DIY Candle Decoration
Art and Craft Projects for Kids
Use this method of an Easy DIY Candle Decoration to dress up any table!
Personalizing the candles for your table or for gifts can make the holiday even more special. This DIY candle decoration is a quick and easy way to make any occasion more special.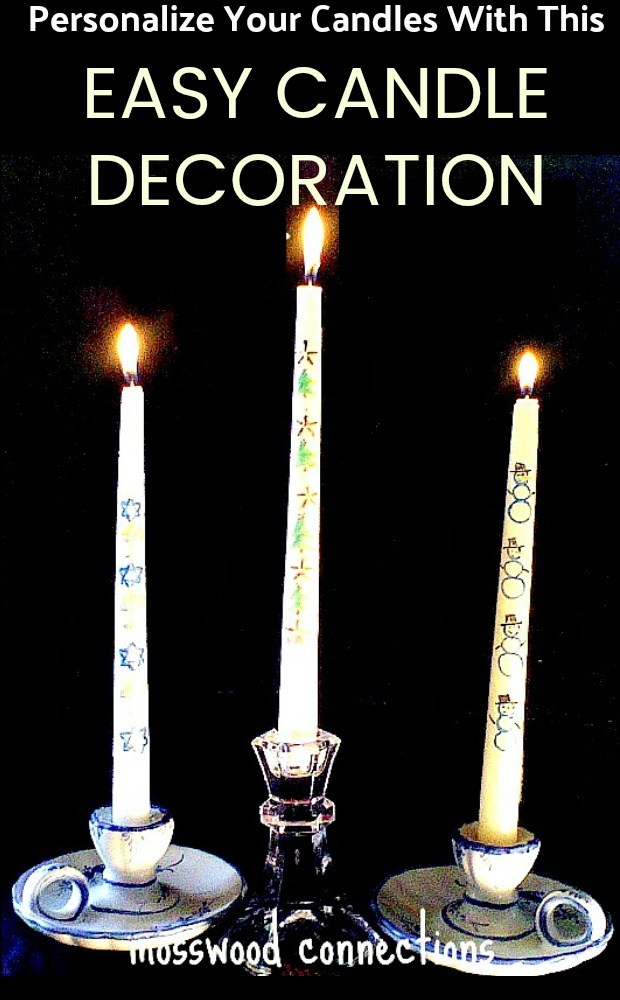 Candles Make Fantastic DIY Gifts!
This page contains affiliate links. Please visit our disclosure page for more information.
I have dabbled in candle making since I was a child. I remember making sand candles with my Girl Scout Troop and Treasure Candles as a teenager. After reading the book Winter Candle I was inspired to do a book extension activity with the kids I work with. I didn't want to combine hot wax and small children so I used this method to make a DIY candle decoration. I made these candle decorations with some students. I brought my samples home and when my daughter saw the candles she thought they were pretty so she scooped them up and asked if she could have them. They really are an easy way to dress up a plain candle and they make great gifts.
If you want to, you could also make your own candles to decorate.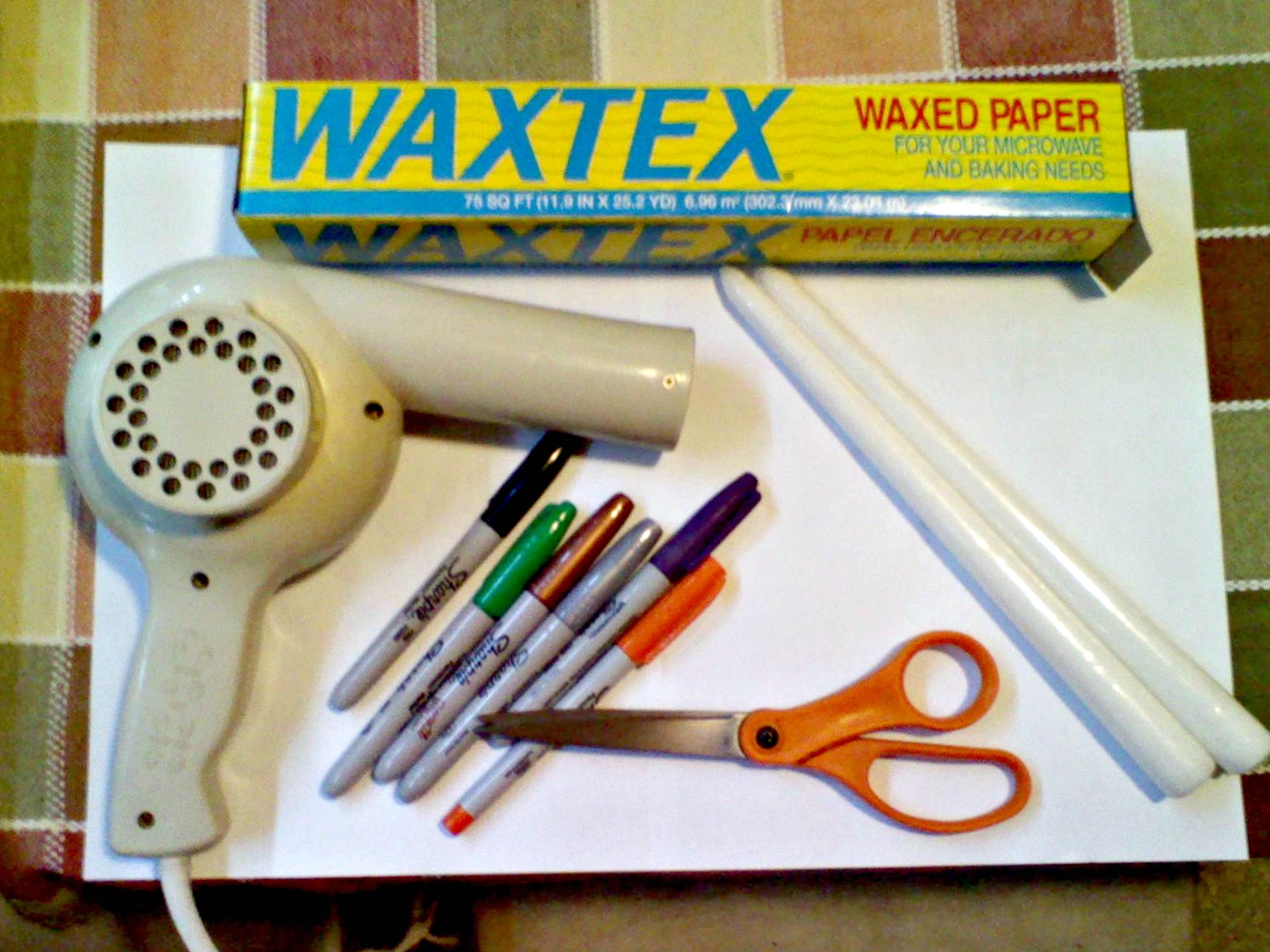 Easy DIY Candle Decorations Materials
Materials for Your Own Easy DIY Candle Decoration:
Instructions on How to Make Your Own Easy DIY Candle Decoration:
Cut out pieces of the waxed paper. For tapered candles cut out an elongated trapezoid shape to fit the tapered shape.
Draw a design on the waxier side with the permanent markers.
Wrap the decorated wax paper around the candle with the print side towards the candle.
Heat the wax paper gently with the hair dryer until the waxed paper has stuck to the candle. I found it easier to first position the decoration on the front of the candle to make sure that it is straight and then roll the candle on a surface while pulling the waxed paper smooth and tight around the candle.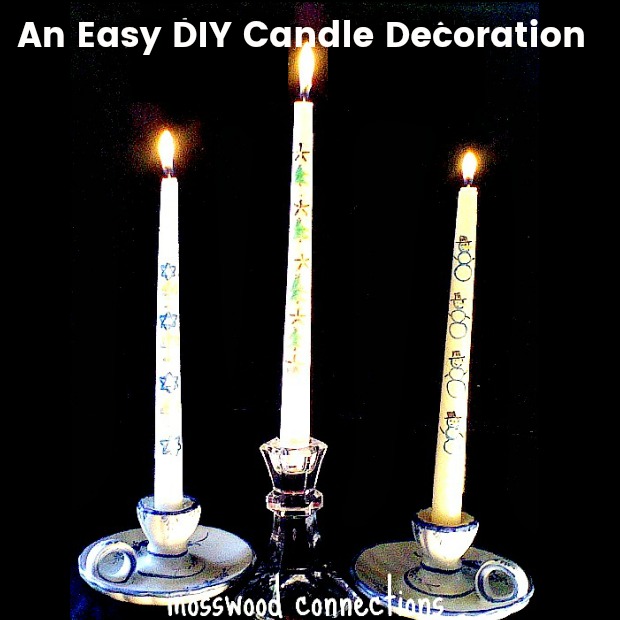 Easy DIY Candle Decoration