Be All Ears Bean Bag Toss
Auditory Processing & Listening to Directions Activity
An Active Auditory Processing & Listening to Directions Activity
It's difficult, if not impossible, to pinpoint when was the first time someone filled a cloth bag with beans, rice or sand and gave it to a child as a toy, but bean bags have been around almost as long as there have been children. Juggling began in about 2000 B.C., and today's beginning jugglers usually start with bean bags as they develop the hand-eye coordination necessary to perform the task of juggling. You can read more about the history of juggling if you are interested.  We can't juggle but we do use bean bags for throwing games, relay races, an auditory processing activity, and sensory play.
This page contains affiliate links. Please visit our disclosure page for more information.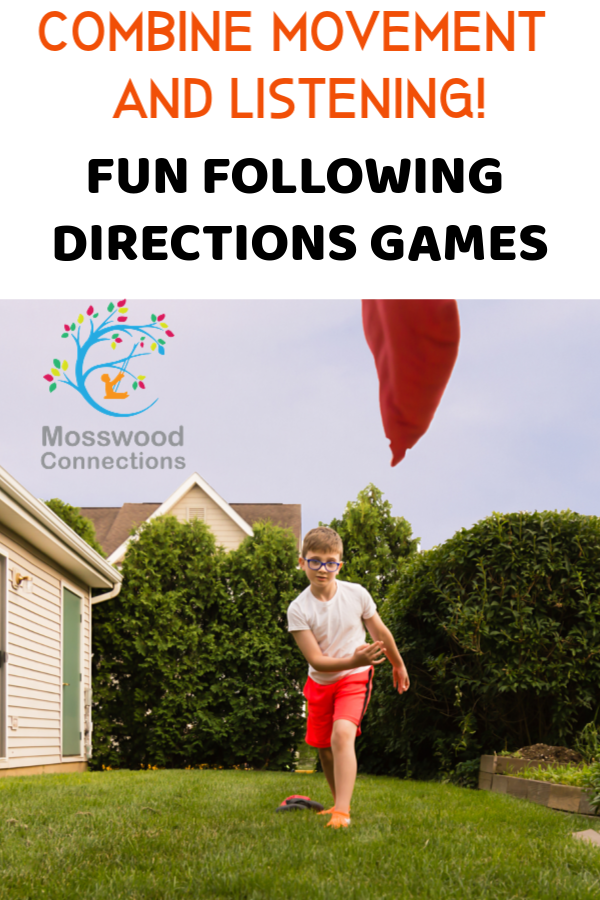 BE ALL EARS is a game designed to help kids learn to listen and develop good auditory processing skills.
Target Skills for Active Following Directions Games:
Auditory Processing
Following Directions
Listening Skills
Throwing/Aim or Gross Motor Skills
Materials you will need for this listening game: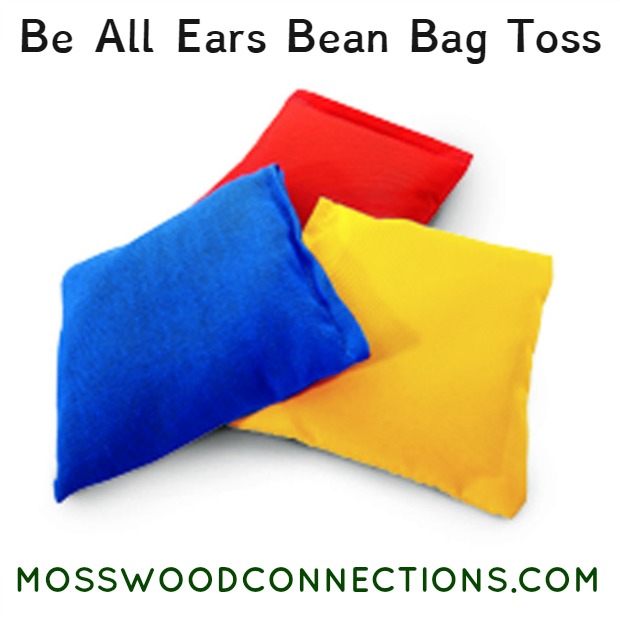 Instructions for Be All Ears auditory processing activity:
Put the box or bucket about 5 feet away from where the children stand. You can put it farther away or closer depending on the skill level of the child.
Give each child at least one bean bag of each color.
Explain that they are to throw a certain color depending on what you say.
For the easy version tell the child to throw a certain color. For example, "When I say 'blue' throw the blue bean bag. Say the colors and see who listens.
For added difficulty: Say the colors more quickly. Add two or more commands: Throw blue, then red.
Tell the children to throw the color bean bag that rhymes with the word you say. For example, you say "zoo", they throw blue.
Tell the children to throw the color bean bag that begins with the same letter with the word you say. For example, you say "baby", they throw blue.
Associate a sound with each color. For example, "If I clap, throw a blue beanbag. If I whistle throw a yellow beanbag."
Give one point for each correct throw. Play until someone reaches 10 points.
LOOKING FOR MORE LISTENING GAMES? HERE ARE SOME THE KIDS WILL LOVE!